It's only natural. The beautiful vistas of the Italian countryside with Rome's skyline in the distance of Marco Simone (pictured below) will get many golfers dreaming about a European golf trip after this year's Ryder Cup. You might not have considered a golf trip to an ancient city like Rome or Paris prior to the past few Ryder Cups, but the opportunity to combine culture with one of Europe's great cities and some stellar golf is an appealing trip to start to plan.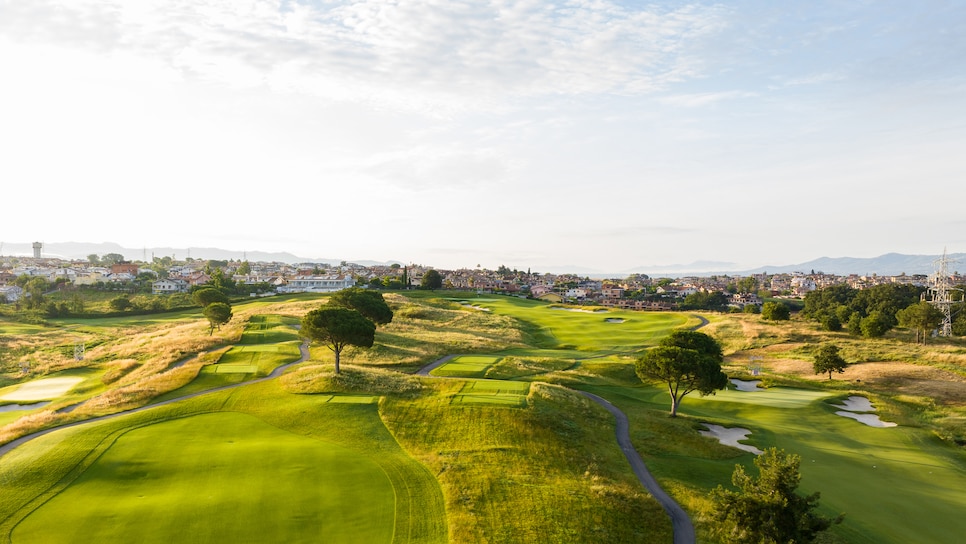 Carlos Amoedo
Scotland and Ireland are obvious ones … we don't need to tell you how worthwhile these trips are. But we asked our friends at Premier Golf to help curate some of the best golf trips to European cities you might not have on your radar. Here's their list:
Rome:
We'll start with the 2023 host city. Traveling throughout Italy by train, like in most European cities, is easy and makes combining regions particularly easy.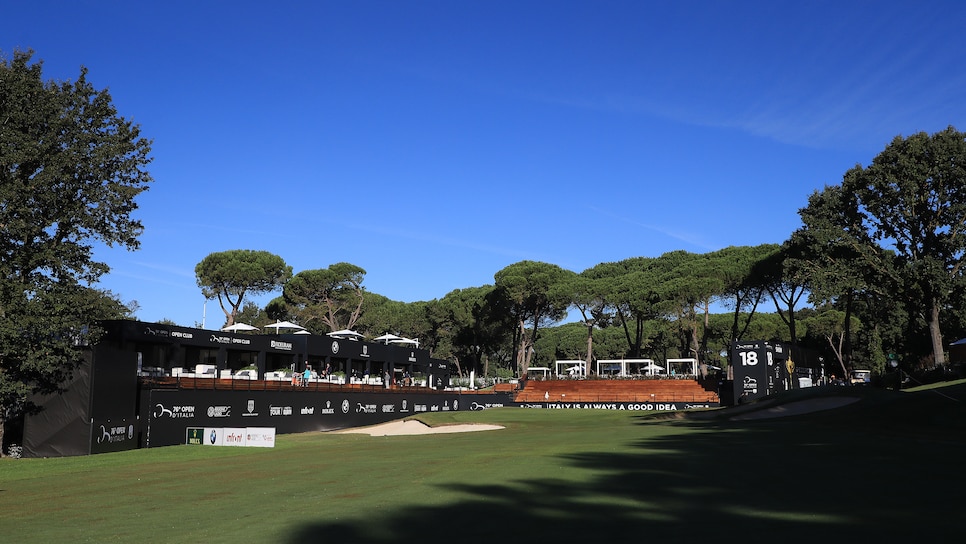 Matthew Lewis
We'd recommend maybe around or two in Rome: Marco Simone ranks ninth on our list of Best Golf Courses in Italy, and Olgiata's West course (above) previously ranked on our list of the World's 100 Greatest Courses. If you have your clubs in Rome, it's likely that golf isn't the main focus on your journey—as fantastic as the architecture is around the Eternal City, you won't find the old, classic design charm you might expect from such an old city. Still, it's worth venturing to another closeby region for more golf.
Florence or Tuscany:
Both Firenze and Tuscany are close in proximity and accessible by train from Rome in under two hours. The history and charm of Florence are tough to beat, but the wine and ambiance of Tuscany are an allure for any traveler.
Castiglion del Bosco at the Rosewood in Siena is ranked eighth on our Best Courses in Italy list, and top-ranked Italian resort is a worthy place to stay a few days itself.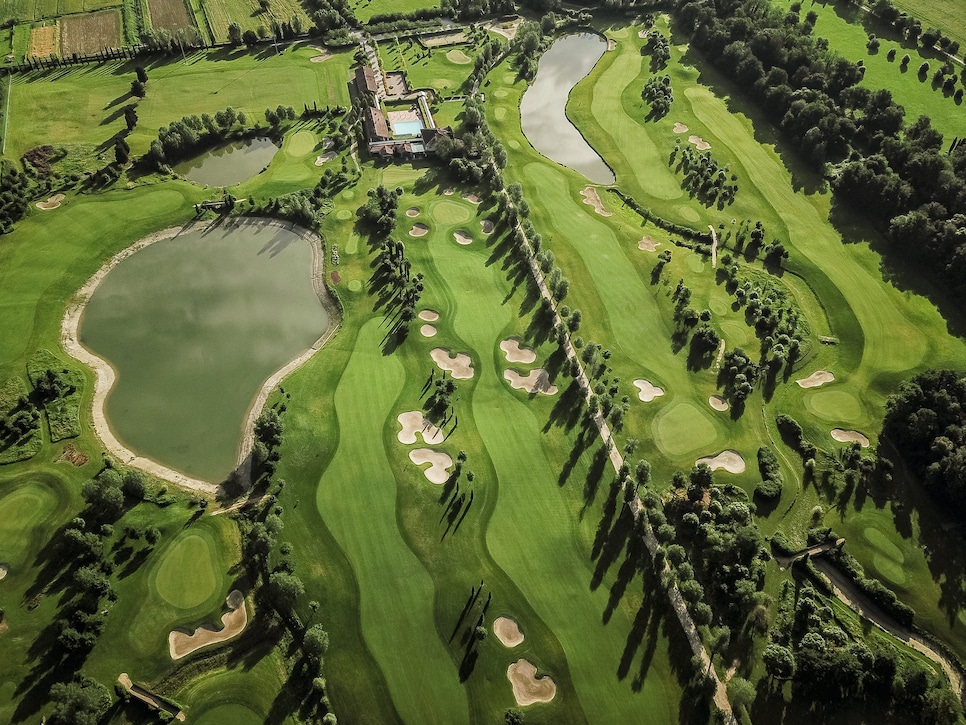 Don't miss Le Pavoniere G. & C.C. (above) in Prato, an Arnold Palmer design from the 1980s that ranks fifth on our Best in Italy list but might actually be the country's best. And frequent travelers to Tuscany tell us La Bagnaia, a Robert Trent Jones Jr. design situated on a large, rolling estate near Tuscany, is worth staying and playing.
We could gush on and on about these regions, but if they're on your radar, let our partners at Premier Golf start to put a package together for you. You can inquire with them here about trips to any of these regions, not to mention Sicily with the award-winning Vendura Resort or up north in the lakes, where you can find No. 2-ranked Villa d'Este.
Paris: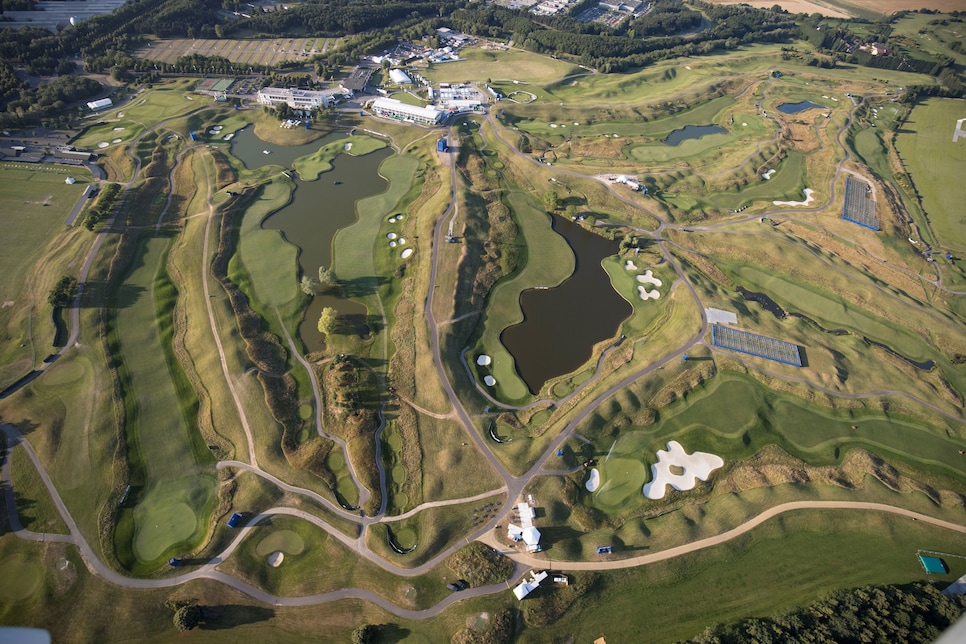 Thomas Samson
OK, onto the previous Ryder Cup venue. Paris is a city on every world traveler's bucket list and rightfully so. But you might not know much about the golf other than Le Golf National, home of the Matches in 2018.
But the world-class golf extends well beyond Le Golf National. Morfointaine, ranked fifth in the world on our latest ranking of the World's 100 Greatest Courses, is extremely private and a tough get, but besides that here's the golf worth playing: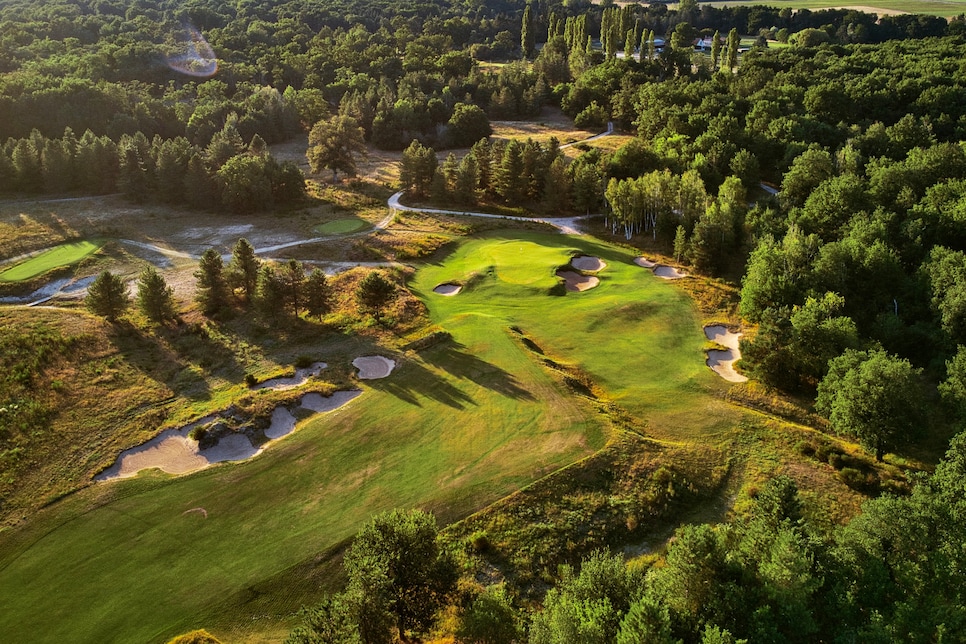 Courtesy of Les Bordes Estate
Les Bordes: The 1,400-acre estate, nearly double in size from Central Park, is definitely a hike, just under two hours by car from Paris, but if you can gain access, it's well-worth the trek to see the new Gil Hanse course. Our Drew Powell documented his recent experience here.
Cantillty
Fontainebeau
St. Germain
For more, visit Premier Golf here.
This article was originally published on golfdigest.com