Way, way back in the primordial age of 2018, before COVID and LIV were even in a twinkle in the devil's eye, Dustin Johnson and Paulina Gretzky lit up the Ryder Cup Gala in Paris. With their relationship reportedly on the rocks, golf's OG power couple rekindled their romance in front the entire golf world in the simplest, purest way imaginable:
With a photo of a photo.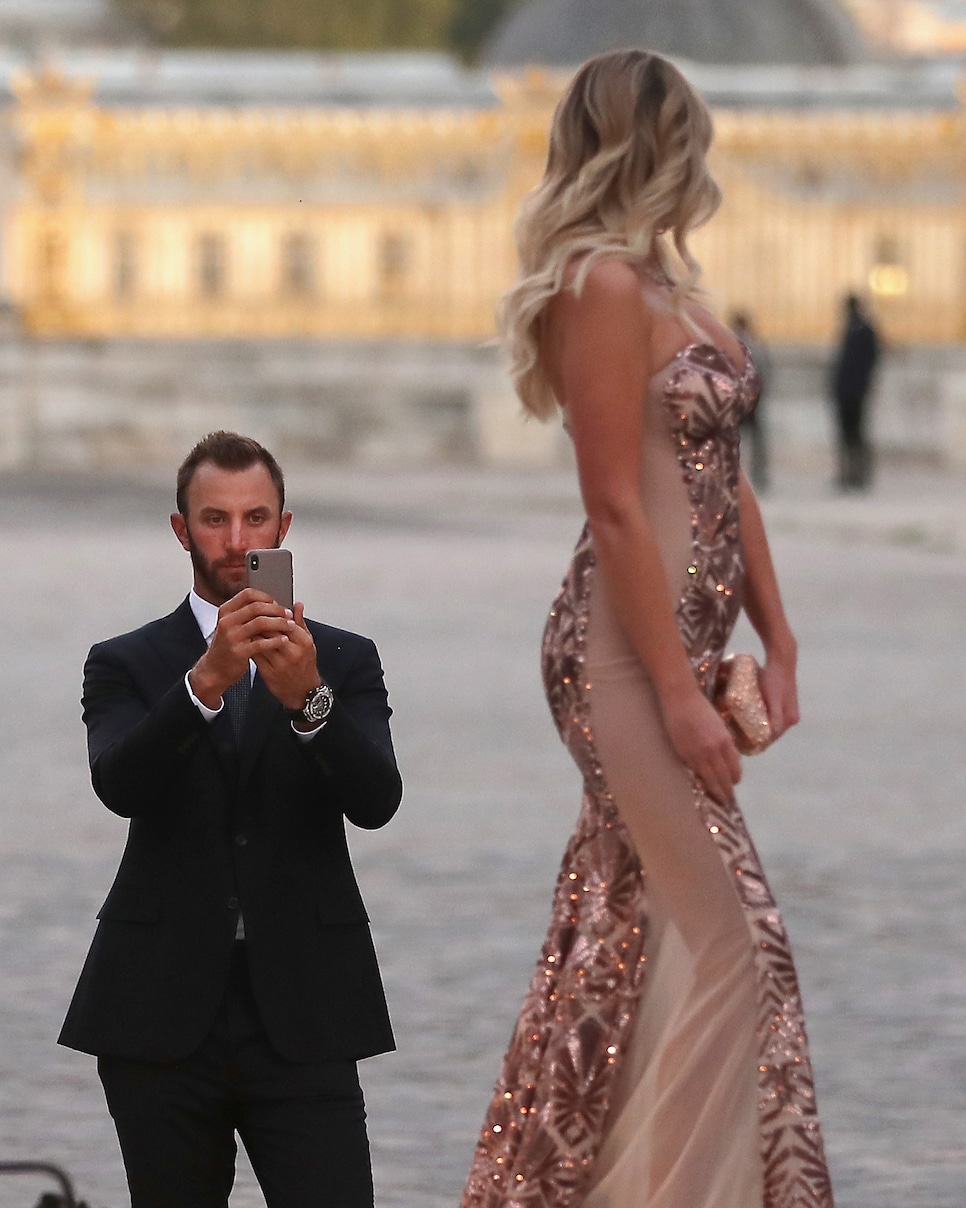 Richard Heathcote
Every wife, husband, girlfriend, boyfriend, life partner and "just a friend" immediately connected with the image. The couple took that good will and ran with it, eventually tying the knot in April 2022. Now, on the eve on Ryder Cup Eve, 2023 A.D., Jon Rahm and wife Kelley Cahill have authored a sequel to DJ and Paulina's indelible image, with the third-ranked player on earth seen helping his wife with her heels like Prince Charming easing Cinderella's foot into a glass slipper. Chivalry! Back!
Husband first, golfer second 🥹@JonRahmPGA | @RyderCupEurope pic.twitter.com/Xi9qtiYql0

— PGA TOUR (@PGATOUR) September 27, 2023
As far as we know, the Cahill-Rahms aren't riding out a rough patch like the Gretzky-Johnsons were in 2018. Rahm claimed his inaugural green jacket back in April while the couple's second-born son Eneko just celebrated his first birthday last month. The family station wagon seems to be running just fine. Still though, the resemblance is uncanny; the homage unignorable. We often assume the top tour pros are alpha automatons—robots who eat, sleep, breathe and, well, you know, the game of golf. But the Ryder Cup Gala has proven once again that when the chips are down and the expensive shoes come out, the lady of the house comes first.
This article was originally published on golfdigest.com