By almost every possible metric, Jon Rahm is and has been the best player in the world for quite some time now. But even the world No.1 is not immune to making mistakes usually reserved for a beginner golfer, which is exactly what happened today at Bay Hill.
We'll admit, we're prone to hyperbole on this ol' internet machine, but hyperbole doesn't even do this one justice. Rahm, who was the outright favourite to win the Arnold Palmer Invitational this week, missed one of, if not the, shortest putts in golf history at any level.
Have a watch if you dare:
We know better than to throw around the "Y" word, but that certainly had some "Y"-word vibes to it. Or maybe it was just a simple stub, which has happened to the best of us. Whatever it was, it's already one of the more shocking moments of the entire golf year.
Here's another angle, highlighting just how much of a tap-in this thing was: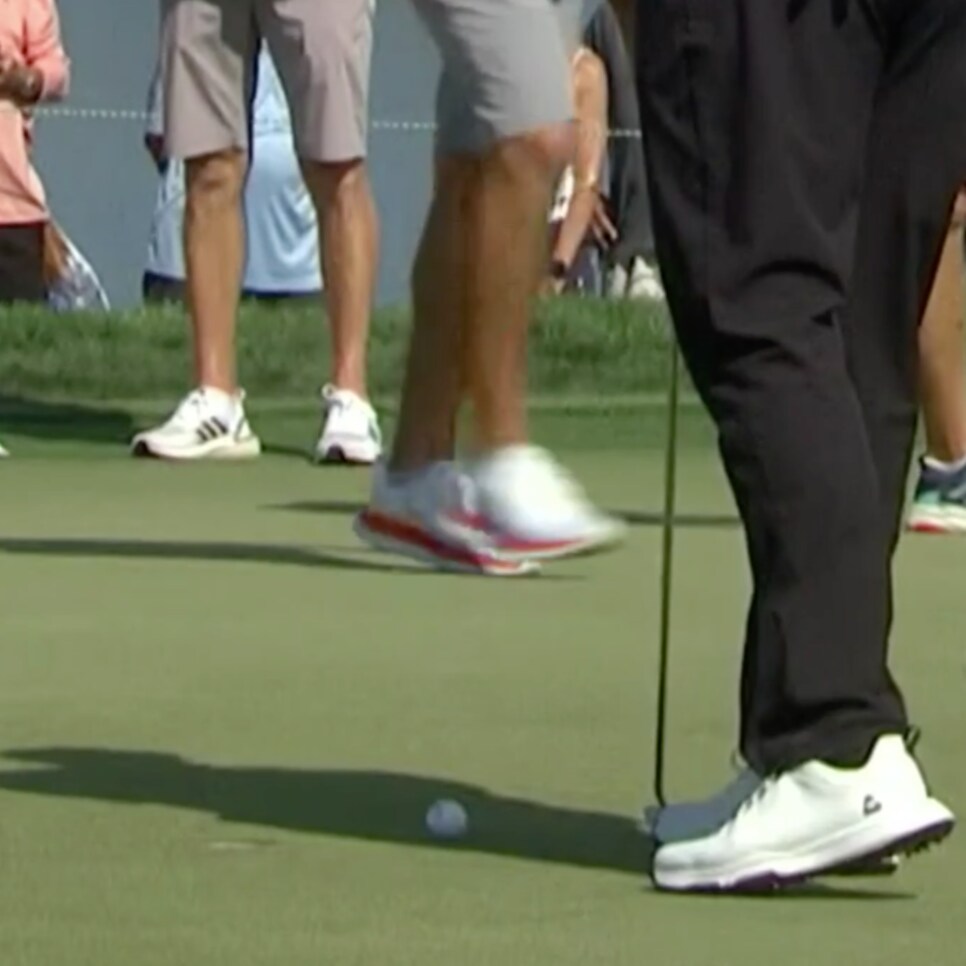 On the weekend with your mates, you scoop that up and stroll to the next tee. On the PGA Tour, it has to rattle the bottom of the cup. Ouch.
According to shot tracker on PGA Tour.com, Rahm's stub travelled one entire inch. The original putt was 10 inches, and he tapped in the nine-incher for a bogey at the par-3 seventh.