A vital part of arguably the greatest golf ever played is up for sale.
The Titleist 681-T irons and Vokey wedges that Woods used throughout 2000 and into 2001 – during which he won four consecutive Major championships to complete the "Tiger Slam" – are up for auction for the first time since 2010.
Golden Age Auctions, which recently sold a 1934 Masters ticket for $US600,000 to set a new record for the highest-priced sports collectible ticket, will handle the Tiger listing. The auction house also facilitated the sale of Woods' 2002 backup Scotty Cameron Newport 2 putter for nearly $400,000 last year.
The opening bid price will be $US25,000 (click here to link to the bid) with the expectation that the winning price will exceed the current golf memorabilia record of $US682,000 for Horton Smith's Masters green jacket that was sold in September 2013. 
"I do wonder if [the irons] will be the first golf collectible to break the $1 million mark," says Golden Age founder Ryan Carey. "It's not like there are many people collecting used iron sets, as it's just not feasible, so it's hard to know the market. These aren't exactly baseball cards."
The set being offered includes the 2-iron through pitching wedge, a 60-degree wedge and a 58-degree wedge bent towards 56 (both wedges stamped "TIGER").
Woods' infamously precise wear marks are visible throughout the set. Woods won nine times in 2000, including the year's final three Majors. He became the first golfer since Bobby Jones to win four consecutive Majors with his victory at the 2001 Masters and had three other wins that year, including the Players Championship.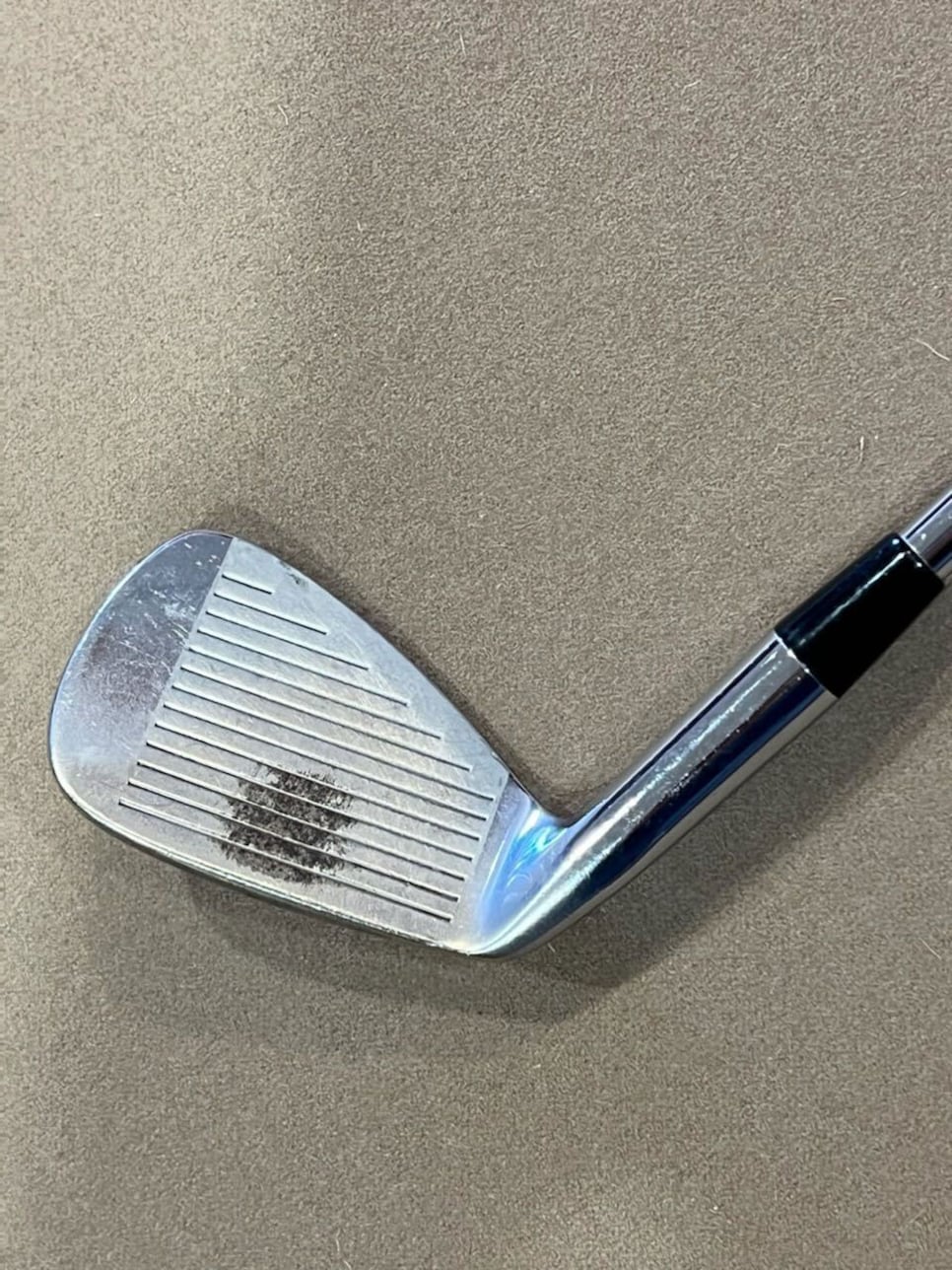 The seller is Todd Brock, a Houston-area businessman who purchased the set for $US57,242 in 2010 from Steve Mata. In 2001, Mata was working as Titleist's VP of Player Promotions and acquired the clubs after he and a colleague, Rick Nelson, delivered Woods a new Titleist prototype set during that year's Buick Classic at Westchester Country Club. Woods wanted to put the new irons immediately into play, so Nelson took Woods' existing irons to the tour van to check all of the specs and make sure the new set matched Tiger's existing irons. Woods then gifted the old set to Mata, who brought them home with him and hung on to them until selling to Brock.
"The $57,000 number sounds extremely low now, but that was a low point for sports memorabilia and a low point for Tiger Woods memorabilia," Carey says. "I've been trying to get these back ever since, and I finally convinced Todd to let me sell them just for history's sake. He doesn't need the money, and I told him this will break records."
Bidding on the clubs is scheduled to conclude on Masters Saturday, April 9.