LPGA Tour events in South Korea are always a big deal. The scene at the BMW Ladies Championship at LPGA International Busan is going to be lively regardless of the winner. But there's something on the line that could make for an even bigger celebration than usual. If a South Korean player is victorious on Sunday, it will mark the 200th win for a South Korean woman on the LPGA Tour.
Given the number of South Korean golfers in the field – 49 out of 84 total – there's a strong possibility of the milestone occurring. Arguably the most likely to accomplish it is world No.2 Jin Young Ko. She is coming into the week with some momentum, having won three of her past six starts.
"Of course, it would be very nice to be the Korean player that garners the 200th win as a Korean player on the LPGA Tour," said Ko, who is also eyeing another achievement in the opening round of the event as she tries for a 17th straight round in the 60s to break the LPGA Tour record shared by Ko, Annika Sorenstam and So Yeon Ryu.
Mentioned in context of 200 total wins from South Korean golfers, two-time Major winner Sung Hyun Park sees her seven career wins in a different light.
"All of a sudden the seven wins that I contributed seems all the more significant," Park said. "And I think that this just shows a contribution of the players before me and their wins, and I think that has increased or enhanced the standing of Korean golf players, especially in the LPGA Tour.
"I think myself and my fellow golf players, Korean golf players are following in the footsteps of the players before me, and I really feel proud of myself and also my fellow Korean golf players."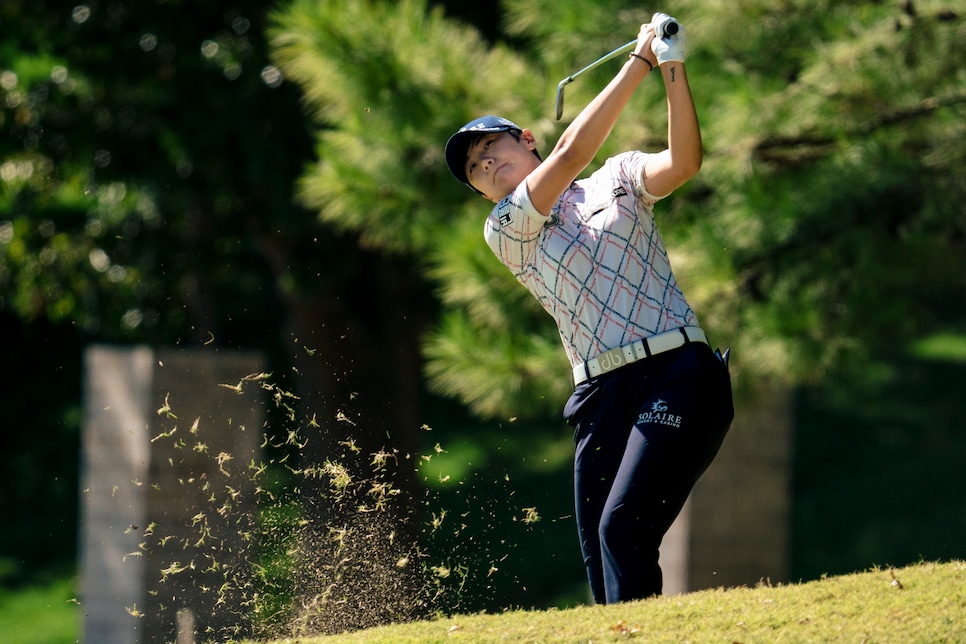 Ok-Hee Ku was the first South Korean woman to win on the LPGA Tour, back in 1988. It was Se Ri Pak, however, who is credited with inspiring young women to pick up the game in South Korea. She became the first South Korean Major winner in 1998 when she won the US Open at Blackwolf Run after a 20-hole playoff with amateur Jenny Chuasiriporn. She went on to claim 25 LPGA titles (including five Majors), the most of any South Korean player. Inbee Park has the most LPGA wins of any active South Korean golfer at 21. In total, 48 different South Korean women have won LPGA Tour titles.
While being a part of hitting the historic 200-win mark means a lot to all of the South Korean winners in the field at the BMW, Park also looks forward.
"I think I just hope that we can go beyond the 200 to even bigger numbers," Park said, "and I can say that I will do my part to get us through those numbers."
TOP/MAIN PHOTO: Sarah Stier