On a miserably hot Saturday at the Wyndham Championship three weekends ago, after carding a 73 that took him out of contention, South Africa's Erik van Rooyen fielded a question about the heat. He wasn't thrilled to be singled out for an interview at all, but his annoyance faded when asked if the weather made it easier to get angry when things go awry on the course.
"No," he said, "it's pretty easy to get pissed off anyway. That's the honest truth. Golf is already at the max."
Then he began to laugh, and it was as though any remaining frustration melted away. That might have been easier than usual for him, considering he had just won the Barracuda Challenge the previous week. Prior to that, it had been an uneven northern summer for the 31-year-old, with a dismal stretch of six missed cuts in seven events – lowlighted by his attack of a tee marker at the PGA Championship – that cut short the promise he'd shown with top-10 finishes at the WGC–Dell Match Play in March and the Palmetto Championship in June. He was ranked 139th in the FedEx Cup race, well out of the playoffs picture, and admitted after his third round at the Barracuda that he'd had a poor year. The former college golfer at the University of Minnesota had gained special temporary membership on the PGA Tour for the 2019-2020 season, and 2020-2021 was his first full experience, but now he was now facing a future where he'd be out almost as soon has he came in.
"The goal is obviously to make the playoffs," he said that day, "so we'll give it a crack."
RELATED: Here's who qualified for the Tour Championship (and their staggered-start scores at East Lake)
He did more than give it a crack – he shattered the Barracuda scoring record with 50 points (at that tournament, the modified Stableford system is used), shot up to 78th in the playoff rankings and secured his berth in the first playoffs event, the Northern Trust. There, he torched the course with a Saturday 62 to move from 76th to 45th in the playoffs race, earning his spot last week's BMW Championship, where – you'll start to sense a pattern here – he played an inspired final round under pressure, shooting 65 and making birdie on the final hole to finish alone in fifth. That was enough to sneak inside the FedEx Cup top 30 at 27th and earn a berth into the Tour Championship in Atlanta… not to mention an exemption for all four Majors and a variety of other tournaments.
In a space of a month, Van Rooyen has turned his entire season around – and taken his career to new heights. When asked to describe the difference between the player who stood on the tee at the Barracuda in the midst of a deep struggle and the one headed to Atlanta, he reflected back to how he felt a month earlier."
A player knowing what he's capable of but struggling to find his feet and searching for a little bit of confidence," he said. "Now it's almost completely flipped. I'm absolutely cruising and I'm playing some of the best golf I've ever played consistently. It's a great place to be… just six weeks ago I wasn't even sniffing it."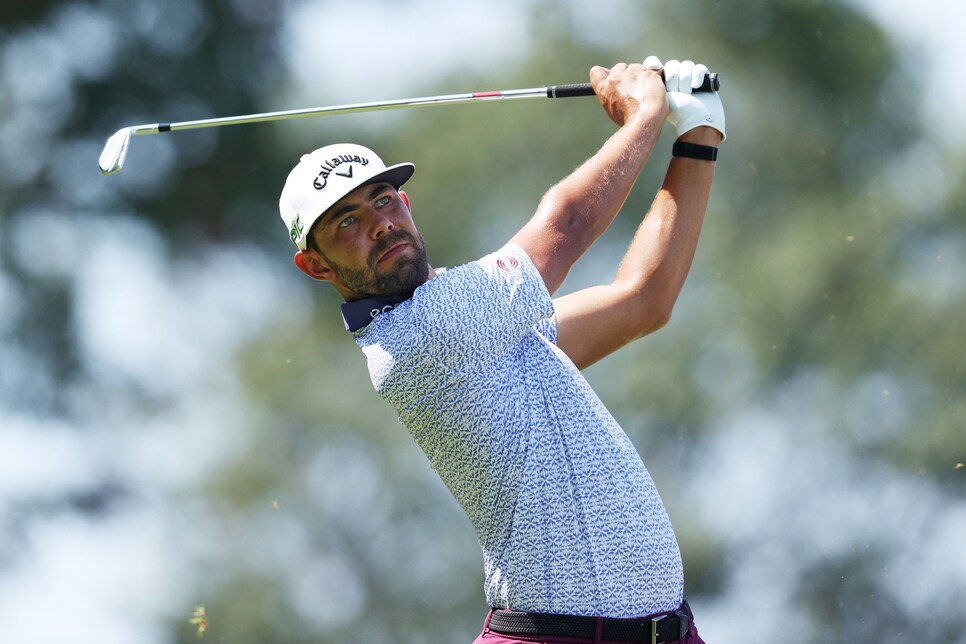 Along with four other players, Van Rooyen will start the Tour Championship at even-par, 10 shots behind Patrick Cantlay. His chances of winning and collecting the $US15 million payday are small, but for Van Rooyen, that's almost beside the point. He's one of the hottest players in the world, and this year's foremost example of how a late-season run can transform a rotten year. He'll play in Atlanta with a small selection of the best golfers on the planet, with a scorching August run, he's proved he belongs.
PHOTO: Tim Nwachukwu