The Links at Spanish Bay opened in 1987, and it quickly garnered notoriety. It earned Golf Digest's award for the Best New Course of 1988 and soon thereafter the course debuted on our ranking of America's 100 Greatest Courses at No. 95 (1991-'92). The layout, designed by Robert Trent Jones. Jr., Tom Watson and former USGA president and esteemed amateur player Sandy Tatum on the site of a former sand mine, has remained mostly untouched until now.
Pebble Beach Resorts announced on Tuesday that The Links at Spanish Bay will undergo a renovation by Gil Hanse and Jim Wagner's team.
"The Links at Spanish Bay possesses nearly every raw element you'd want in a golf course, from expansive ocean views to rolling, sandy terrain," Hanse said. "With these natural attributes already in place, our team will have a significant head start on delivering a final product that will be in the top echelon of 'must play' courses."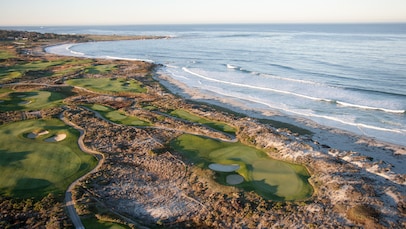 Public The Links At Spanish Bay Pebble Beach, CA 3.9 198 Panelists
100 Greatest Public
Best In State
The Links at Spanish Bay was the first true links course built in America in many decades, but it took years for conveyor belts to deposit sand atop exposed bed rock to return this mined-out sand quarry back to a linkland site. The trio of designers, playfully dubbed "The Holy Trinity," thoughtfully shaped an 18 that looks natural, plays strategically and is sensitive to the coastal wetland environment. Explore our full review
When Spanish Bay, Pebble Beach Resorts dubbed the course as "America's first links golf experience." Our Ron Whitten wrote at the time that Spanish Bay wasn't a totally authentic links with some of the greens being elevated. Tatum took issue with Whitten's assessment, but it's safe to say Hanse and Wagner will aim to transform the course back to its roots, playing to the incredible sand-based topography overlooking 17-Mile Drive that the course sits on.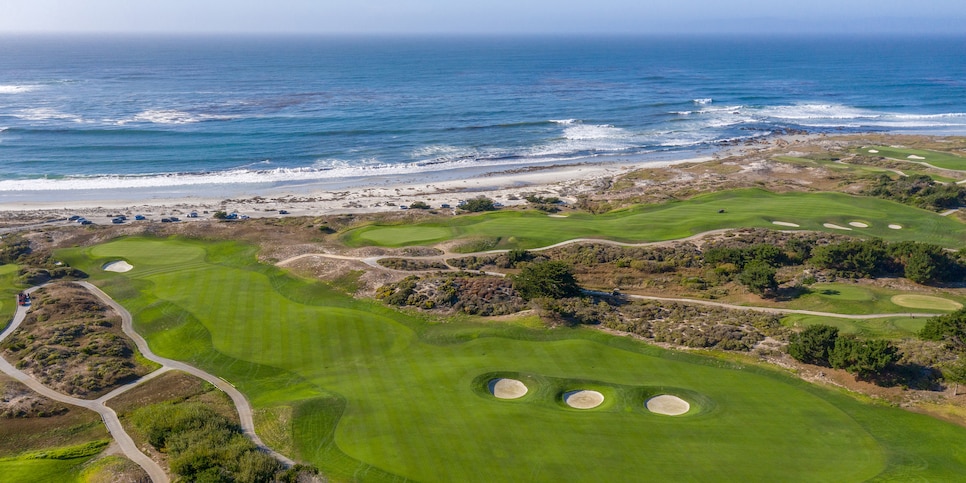 Hanse and Wagner have received recognition and praise in recent years for their restorations of numerous major championship venues, including Winged Foot, The Country Club, Los Angeles Country Club, Oakland Hills, Oakmont and Baltusrol, among many others. Yet it's their 2018 redesign of Pinehurst No. 4 that may be most like their task at Spanish Bay. After many alterations by various architects, Pinehurst No. 4 struggled to find its own identity in the shadow of the famed No. 2 course until Hanse and Wagner re-energized the course with the sand-and-pine characteristics the region is known for.
Why Gil Hanse—golf's hottest architect—isn't satisfied
Pinehurst No. 4's revitalization is reflected in our latest course rankings, as it is up to 28th on our 100 Greatest Public list, its highest-ever ranking. The Links at Spanish Bay will look to make a similar rebound after the Hanse and Wagner redesign. The course has had brief stints on our 100 Greatest and Second 100 Greatest lists, but it fell outside the top 200 in 2019.
This article was originally published on golfdigest.com