Ecco, the family-owned Danish footwear company known in the golf world for its all-weather, Scandinavian cool, golf shoes, just released a new design to round out its golf shoe collection. Here's what you need to know about the Ecco Biom Tour Golf Shoe.
More From Golf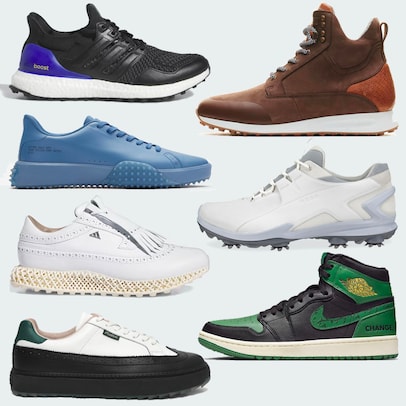 SPONSORED 22 golf shoes we love for fall golf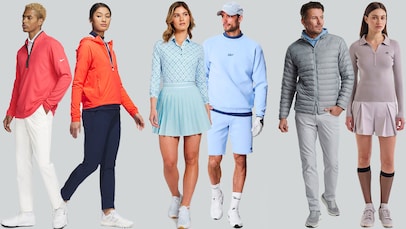 SPONSORED Add these colors to your look to stay on-trend and stylish going into fall golf season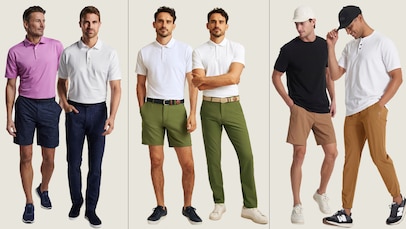 SPONSORED The best golf pants according to your favorite golf shorts style
The men's Biom Tour, like all of Ecco's golf shoes, is created with a melded insole and outsole design—which means the design includes no stitching or gluing of parts to hold the shoe together. Having a one-piece design, reduces vulnerabilities for water or mud to penetrate the surface and deteriorate the shoe or cause discomfort. The shoe is made with a blend of waterproof leather and synthetic materials for a stylish and weather-ready construction. The design team combined a spiked outsole with stability-adding groves for tour-worth traction on any lie or condition fall golf brings. For this initial men's golf shoe release, the model comes in two colorways, one in a timeless black and the other in a classic white, with just a hint of color by way of a cloudy-blue accent along the shoe's platform.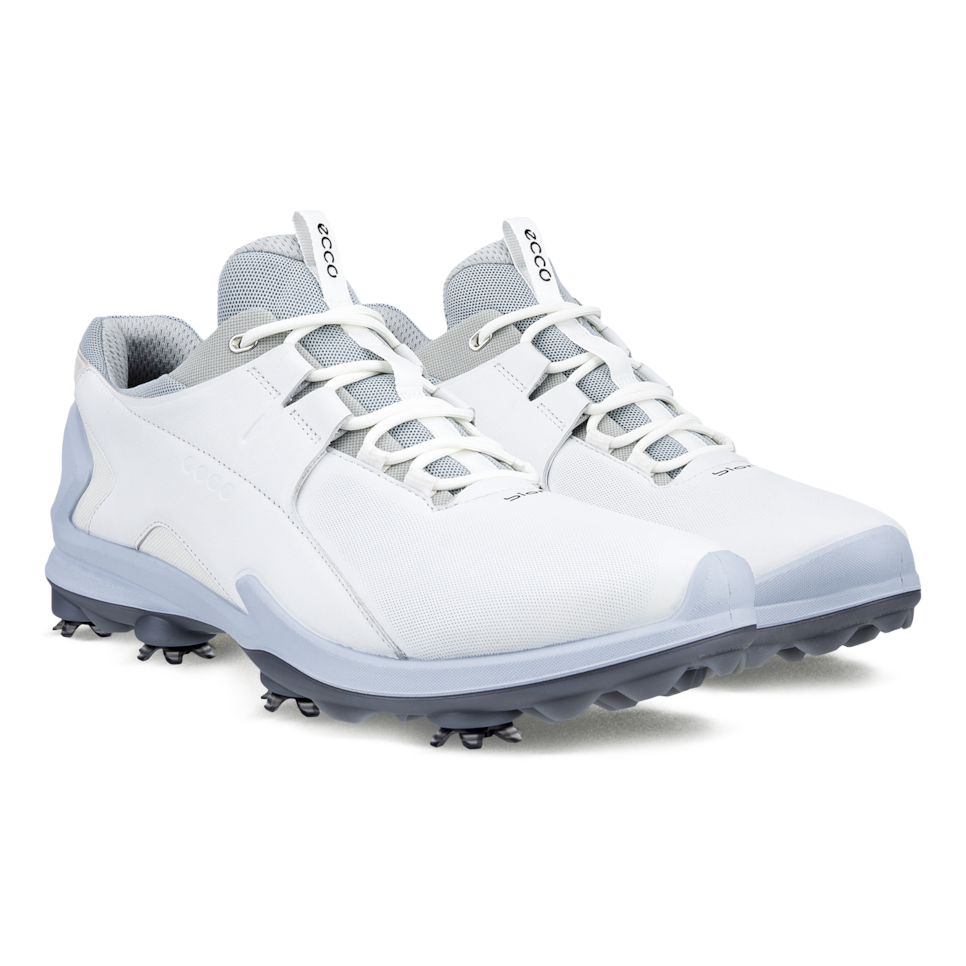 ECCO MEN'S GOLF BIOM TOUR LACE SHOE $190 | ECCO Buy Now
In addition to the new model, the launch also includes design updates to men's and women's standbys in the Ecco golf shoe family. Two of the brand's designs for men, the "C4" and "S-Three," will now feature a slick white design reminiscent of the street style shoe styling trend in golf footwear. And to the S-Three, a new partnership with the BOA Fit lacing, a system familiar to many golfers who prefer tie-free options.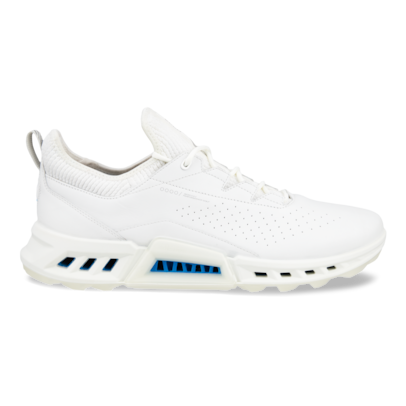 ECCO MEN'S GOLF BIOM C4 SHOE $250 | Ecco Buy Now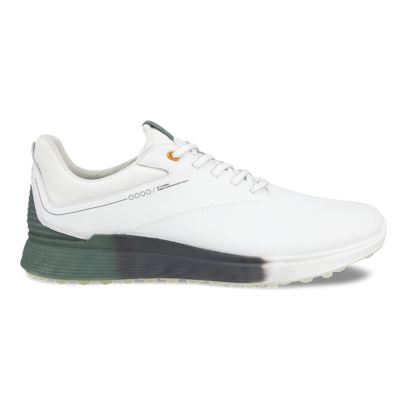 ECCO MEN'S GOLF S-THREE SHOE $220 | Ecco Buy Now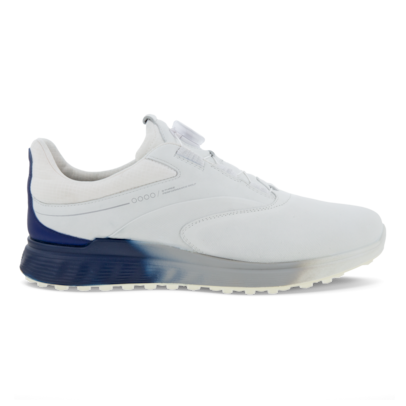 ECCO MEN'S GOLF S-THREE BOA SHOE $260 | Ecco Buy Now
And for women, a new colorway combination for the popular Biom H4 called "gravel" offers a warm neutral reminiscent of a beachy sand, for a minimalist update. The "night sky" shade offers a twilight hue new to the S-Three Boa Golf Shoe, and the "limestone" option of the S-Three Laced is a warm taupe with a dusty pink and bright orange accent along the bottom.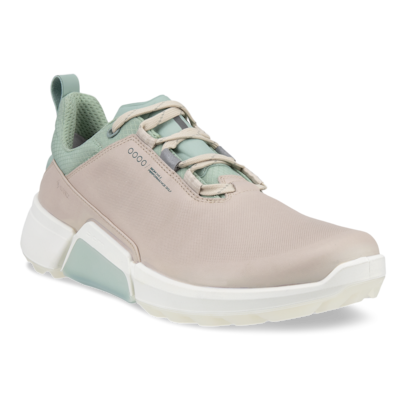 ECCO WOMEN'S GOLF BIOM H4 SHOE $220 | Ecco Buy Now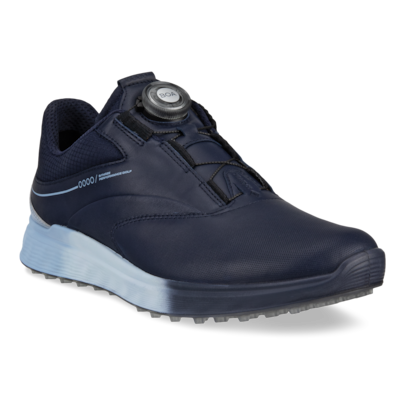 ECCO WOMEN'S GOLF S-THREE BOA SHOE $260 | Ecco Buy Now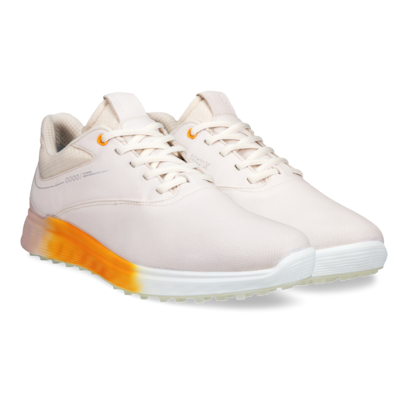 ECCO WOMEN'S GOLF S-THREE SHOE $220 | Ecco Buy Now
The brand also recently released new rendition of the men's Hybrid H4, named for brand ambassador Erik van Rooyen, features a monochrome design with a poppy red insole for fun. Additional updates to the model make for a slightly more sleek-looking design, in line with the brand's popular Scandinavian aesthetic.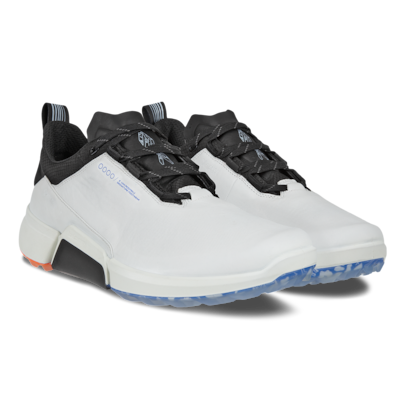 ECCO MEN'S GOLF BIOM H4 SHOE (ERIK VAN ROOYEN EDITION) $220 | Ecco Buy Now More From Golf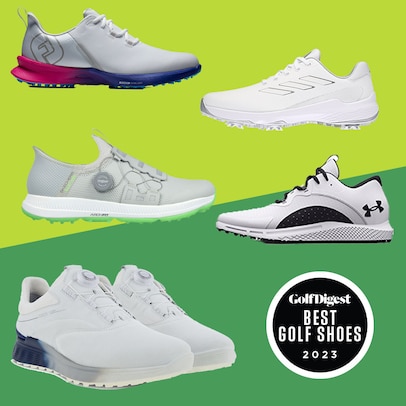 2023 Shoe Guide The best men's golf shoes of 2023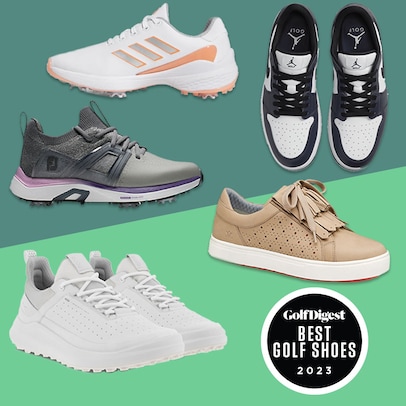 Best New Gear The best women's golf shoes of 2023
The shoes all come in around the $200 price point for the updated models and new colorways, and are seen on the likes of Lydia Ko and Henrik Stenson.
This article was originally published on golfdigest.com