Walk the halls of Oakmont Country Club's stately clubhouse and you will think you've entered a golf museum. Pictures, artefacts and assorted memorabilia from Hall of Famers Jack Nicklaus, Ben Hogan, Bobby Jones, Johnny Miller and Patty Sheehan, among others, greet you at every turn, keepsakes from the 17 USGA championships the club has hosted – including a record nine US Opens – that contextualise Oakmont's place in golf history.
Overnight, that place was bolstered even further when the USGA, as part of its effort to more frequently stage its championship at America's most iconic courses, named Oakmont its second US Open "anchor" site. With that status, Oakmont was awarded seven future USGA championships in addition to hosting this week's US Amateur for a record-tying sixth time and the 2025 US Open it already had been awarded.
Here's what's on tap to Oakmont in the coming years:2028 US Women's Open2033 Walker Cup Match2034 US Open2038 US Women's Open2042 US Open2046 US Women's Amateur2049 US Open
In addition to Oakmont, the USGA also announced that another historic Pennsylvania course, Merion Golf Club outside Philadelphia, has been awarded two future US Opens (2030, the 100th anniversary of Bobby Jones completing the Grand Slam there, and 2050, the 100th anniversary of Hogan's famed 1-iron shot on the 18th hole to help earn one of his four Open titles) and two US Women's Opens (2034 and 2046). The 2022 Curtis Cup and 2026 US Amateur were already heading to Merion, which has previously hosted 18 USGA championships including five US Opens.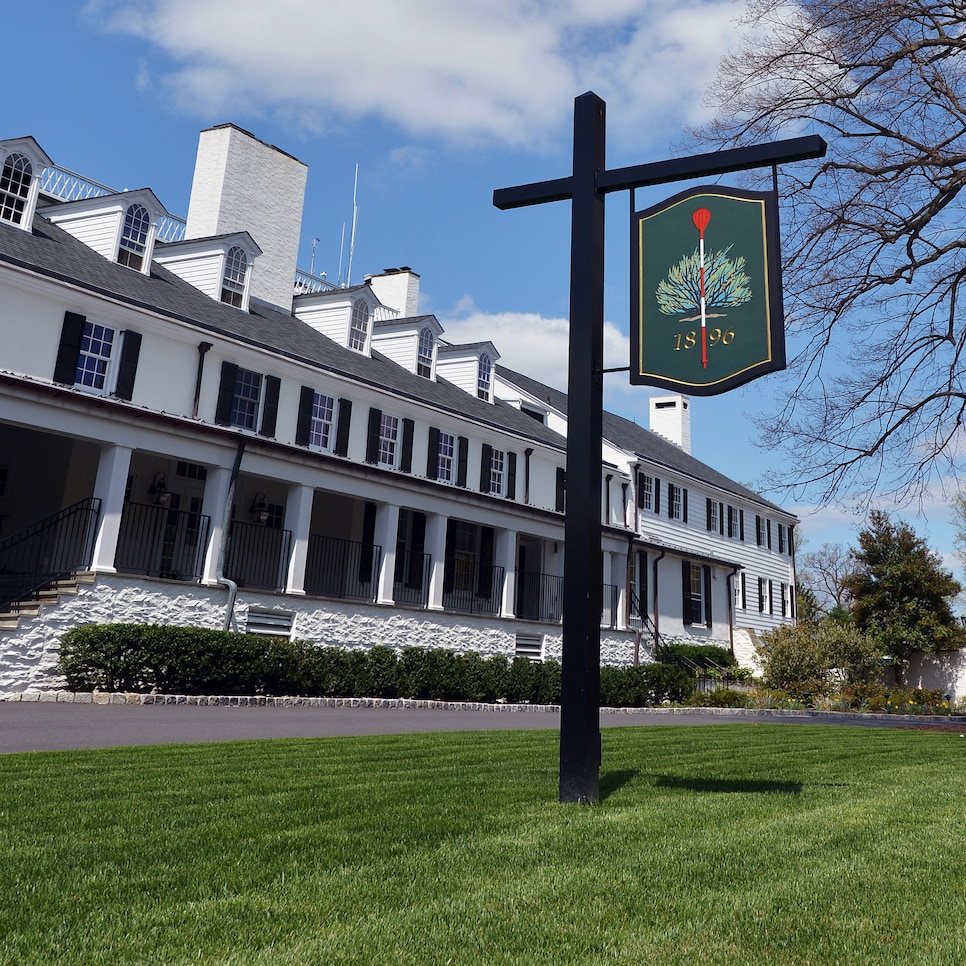 "Oakmont and Merion are iconic in every sense of the word. They're in rare company in golf and continue to test the best in the game," said John Bodenhamer, USGA senior managing director, championships. "We're making history and kicking off a new era for our national championships in Pennsylvania, and we couldn't be more excited for what lies ahead."
Oakmont joins Pinehurst Resort as the two courses the USGA has named as US Open anchor sites, a designation the governing body created to signify its intent to bring championships to those venues every five to six years. When the concept of "anchor" sites was introduced in September 2020, USGA officials said the idea behind it was to create stronger connections between the USGA, players and fans to these fabled courses, as well as help with the planning and logistics of hosting the USGA's biggest events.
The decision to designate Oakmont as an anchor site, according to Bodenhamer, was predicated on the fact that the Pittsburgh-area club has such a long history of crowning marquee champions in USGA events. In turn, current players have voiced their interest in joining that legacy.
"We've asked players where they want to win their US Open and we know the sites they speak of very highly," Bodenhamer said. "The ghosts of the past matter. What has come before these great players… Hogan in 1953 at Oakmont, Nicklaus and Palmer [in 1962], DJ in 2016. All the great moments that are here, that matters. When a man or woman wins, I won where this happened, that's hugely important."Bodenhamer said that the USGA is still evaluating other sites that could potentially receive anchor status, with future announcements potentially coming later this year or early 2022. "For us, it's about each place is unique and how do we build out the relationship in every way we can, with championships but what else we can partner with. In Pinehurst, it was a building and expanding our footprint [a second Golf House and equipment testing facility]. Here it was championships, the Open but also a Walker Cup."
"Our members and all of Pittsburgh are so excited to host the USGA and the best players in the game at Oakmont, which we believe is one of the most exacting tests of golf anywhere in the world," said Ed Stack, president of Oakmont. "It is the perfect venue to identify the best golfers around the globe, in concert with the USGA's mission for championship golf. The new champions that will be crowned over the next 30 years will join a distinguished list of past champions and etch their names in golf history."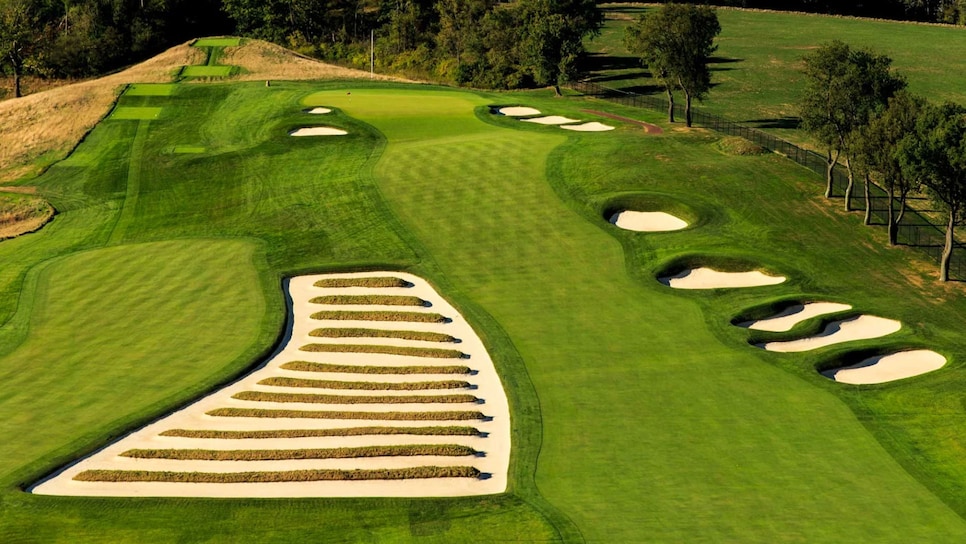 Future US Open sites:
2022—The Country Club
2023—Los Angeles Country Club
2024—Pinehurst No.2
2025—Oakmont Country Club
2026—Shinnecock Hills Golf Club
2027—Pebble Beach
2029—Pinehurst No.2
2030—Merion Golf Club
2034—Oakmont Country Club
2035—Pinehurst No.2
2041—Pinehurst No.2
2042—Oakmont Country Club
2047—Pinehurst No.2
2049—Oakmont Country Club
2050—Merion Golf Club
Future US Women's Open sites:
2022—Pine Needles
2023—Pebble Beach
2024—Lancaster Country Club
2025—Erin Hills
2028—Oakmont Country Club
2034—Merion Golf Club
2038—Oakmont Country Club
2046—Merion Golf Club