It's been a little over a year since World Golf Hall of Fame player Tom Weiskopf passed away at age 79 (he'll be inducted in 2024). If there was a golf design hall of fame, he'd be in that one too.
The last course Weiskopf was actively involved in building is Black Desert Resort in the arid desert of southern Utah surrounded by horizons of red rock mountains (he was diagnosed with cancer as construction was beginning). Opened this summer, Black Desert is a stunning juxtaposition of wavy fairways chiseled out of fields of black lava rock that had to be blasted into golf formations. Phil Smith, Weiskopf's longtime design partner, completed the visually arresting design that will host the PGA Tour's new Black Desert Championship in the fall of 2024, and another LPGA event the following year.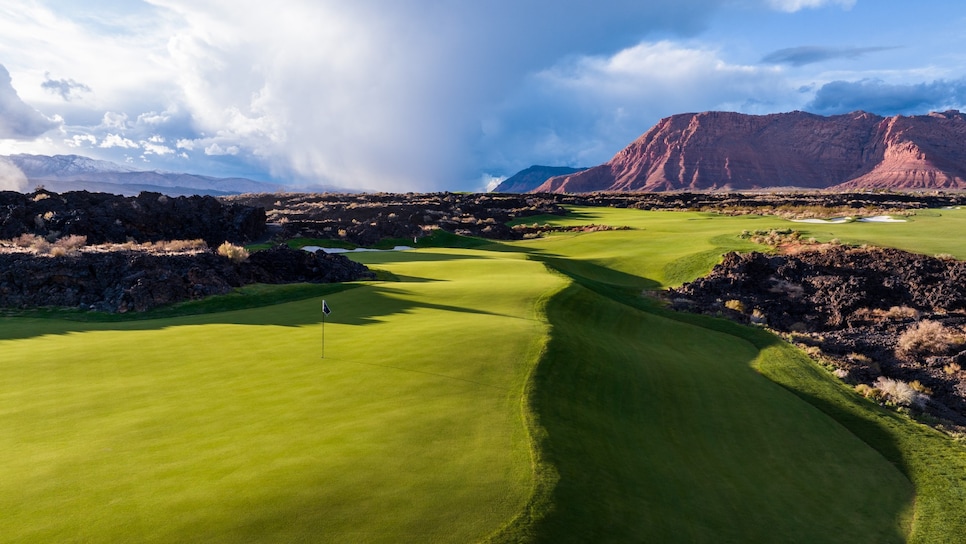 Black Desert Resort will host a new PGA Tour event in Fall 2024.
Brian Oar
Black Desert Resort is located outside the golf-rich area of St. George, Utah. This will mark the first PGA Tour event in Utah in more than 60 years.
This article was originally published on golfdigest.com