Earlier this week, Xander Schauffele expressed how happy he was to be playing in the Olympics, especially with his father by his side. The man was wearing a permanent smile.
That same permanent smile did not make it out to picture day for the Olympics. Though, to be fair to Schauffele, none of the Olympic golfers are smiling in their pictures, because, according to Sean Zak of Golf.com, on-site this week in Japan, you are simply not allowed to smile or show any emotion in the headshot.
As a result, you get these, which could double as mugshots for some of these guys, Xander in particular:
These are legitimately some of the worst pictures ever taken. Schauffele looks like he's been pulled over for drink driving, Patrick Reed looks like he's back in Year 8, Rory McIlroy looks like he doesn't want to be there (which is actually sort of the case) and Alex Noren, our knight in shining armour, said: eff this, I'm smiling.
But wait, there's more!
You'll notice the constant in everyone's tweet – Xander, because my goodness did they do the X-Man dirty. Good news is he must be OK because he went out and shot a three-under 68 in the opening round at Kasumigaseki Country Club.
Before we go, a palate cleanser: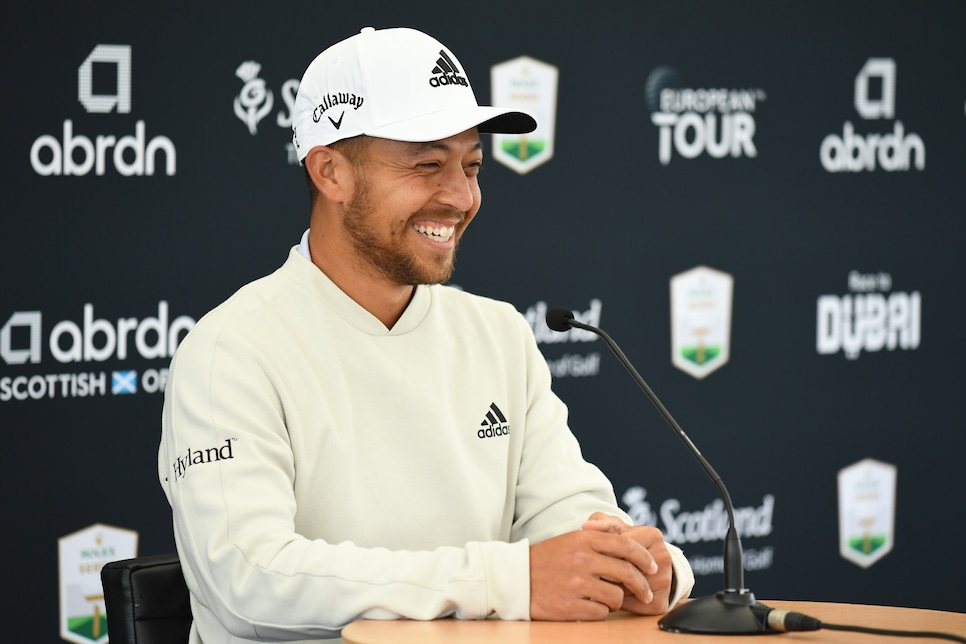 That's better.