The LPGA Tour's first Major of the year is changing in just about every aspect it can. New name, new location, new date and a big new purse, thanks to a new partnership with Chevron, which signed a six-year contract that the tour announced overnight.
Starting in 2023, the former ANA Inspiration will be the Chevron Championship and will be played in the Houston area, where roughly 8,000 of the company's employees live and work. Though the date and course have not been finalised, the event will still be the first Major of the year. The tour said it will be played later than the usual date of the last week of March, with the goal being to have the event aired on network television (NBC).
The 2022 tournament will be played next March for the final time at the tournament's home since its inception in 1972 – Mission Hills Country Club in Rancho Mirage, California. The new name will be in place with the overall purse jumping from $US3.1 million to $US5 million.
Originally called the Colgate-Dinah Shore Winner's Circle, named in honour of the Hollywood celebrity who helped create the event along with then Colgate-Palmolive chairman David Foster to help promote women's golf, the tournament celebrated its 50th anniversary in March. Previously it's been one of two LPGA Majors played at the same course annually. With that history at one venue comes plenty of traditions; among the most memorable is the tournament winner jumping into Poppie's Pond beside the 18th hole, begun in 1988 by Amy Alcott.
Before moving away from the tournament's long-time home, event organisers enlisted the support of Dinah Shore's daughter, Melissa Montomgery, and established a Players Advisory Board to make the transition as smooth as possible and help promote the championship moving forward.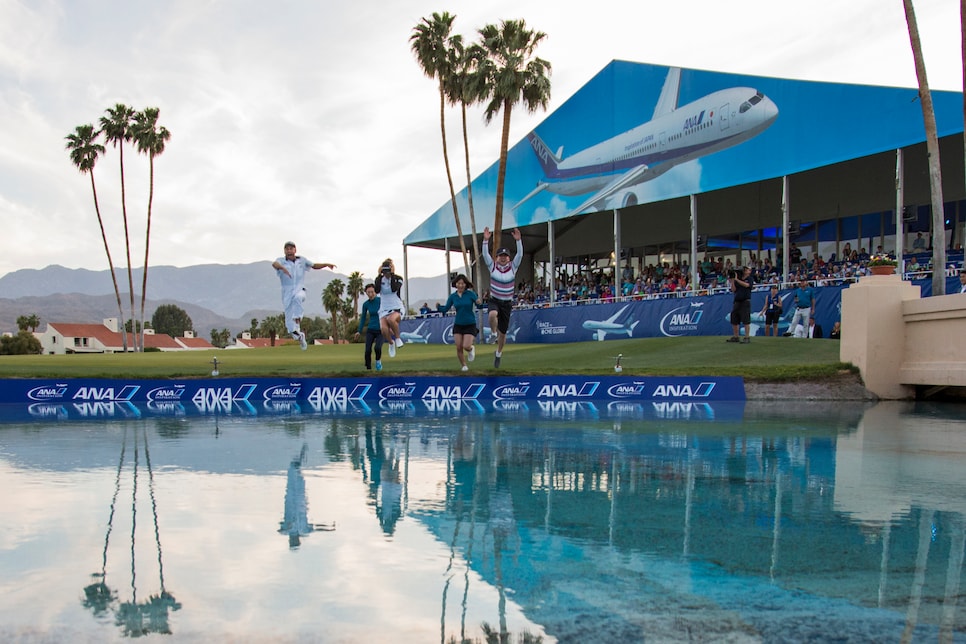 LPGA commissioner Mollie Marcoux Samaan, in making her the biggest announcement since taking the job in May, says that the decision to move the event was not taken lightly.
"The response that we received so far [from players] has been very positive," Marcoux Samaan said. "Obviously, the history and the traditions at Mission Hills and the partnership there are very important to all of us and to everyone. So we have talked through that and again, overall, the response has been extremely positive.
"I think people know that this is an opportunity for us to sustain this Major moving into the future, build new traditions, still honour the past and honour the great work that's been done. But again, I think everyone realises that this takes us to a whole different level."