The Rose Zhang hype train is picking up steam once more after the 20-year-old sensation grabbed the third-round lead at the LPGA's Maybank Championship in Malaysia. A Saturday 65—a new career low as a pro—lifted Zhang to 18 under for the tournament at Kuala Lumpur Golf and Country Club, one stroke clear of Atthaya Thitkul. The opportunity for a second LPGA win from Zhang in the 12 starts since turning pro—the first coming in her very first pro start in June at the Mizuho Americas Open—would fuel the narrative that she is poised to become the most significant new talent to compete on the LPGA Tour in a decade.
"I feel really great. I just feel like being able to have this opportunity to come into the final round with a little bit of a lead is really great," Rose said. "I think that going forward it's just making sure I'm having fun, having that game plan, and enjoying every single moment."
Mind you, this is golf, and Thitkul, a two-time LPGA winner at age 20 is very capable derailing the narrative with her own talented game. But the mere anticipation of a face-off between the two young talents hints at an impressive rivalry that might officially begin on Sunday.
The winner will enjoy some nice spoils in this inaugural event. The overall purse is $3 million with a first-place prize money payout $450,000. Here's the prize money payouts for all golfers in this no-cut limited-field event. Come back shortly after the finish of the tournament and we'll update the names and paydays.
More From Golf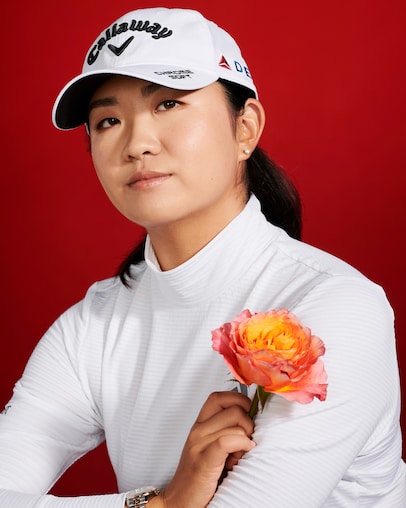 cover story Rose Zhang won at Augusta, then in her LPGA tour pro debut. What's next for this 20-year-old budding star?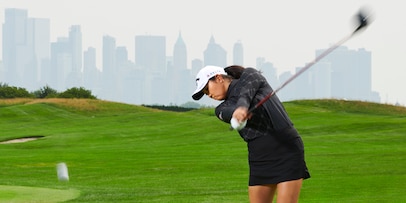 SMOOTH IT OUT THERE How to make your best ball-striking feel effortless like Rose Zhang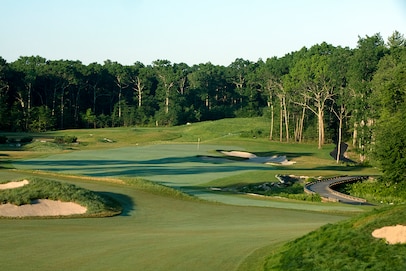 LPGA Tour LPGA Tour to return to Boston for the first time in nearly three decades
Win: $450,000
2: $275,721
3: $200,016
4: $154,728
5: $124,539
6: $101,895
7: $85,290
8: $74,724
9: $67,176
10: $61,137
11: $56,607
12: $52,833
13: $49,512
14: $46,494
15: $43,776
16: $41,361
17: $39,249
18: $37,437
19: $35,928
20: $34,719
21: $33,513
22: $32,304
23: $31,098
24: $29,889
25: $28,833
26: $27,777
27: $26,718
28: $25,662
29: $24,606
30: $23,700
31: $22,794
32: $21,888
33: $20,982
34: $20,076
35: $19,323
36: $18,567
37: $17,814
38: $17,058
39: $16,302
40: $15,699
41: $15,096
42: $14,493
43: $13,887
44: $13,284
45: $12,831
46: $12,378
47: $11,925
48: $11,472
49: $11,019
50: $10,566
51: $10,266
52: $9,963
53: $9,660
54: $9,360
55: $9,057
56: $8,754
57: $8,454
58: $8,151
59: $7,851
60: $7,548
61: $7,398
62: $7,245
63: $7,095
64: $6,945
65: $6,792
66: $6,642
67: $6,492
68: $6,339
69: $6,189
70: $6,039
71: $5,964
72: $5,886
73: $5,811
74: $5,736
75: $5,667
This article was originally published on golfdigest.com