One Michigan alum is set to have the thrill of a lifetime when he tees it up with Wolverine legends Tom Brady and Jim Harbaugh. He just paid a lot for the privilege. He paid a small FORTUNE.
The school's football program held a fundraising golf outing earlier this week at Orchard Lake Country Club with proceeds going toward NIL opportunities for University of Michigan students (This ain't your granddaddy's NCAA!). And one of the items being auctioned off was a chance for two people to play with the (finally) retired seven-time Super Bowl champ Brady and the school's current head football coach.
Not surprisingly, the round, which was donated by Brady, fetched a pretty penny. How much? Well, the exact amount hasn't been confirmed, but it looks like a Michigan alum named Scott Stewart (Ross Business School, Class of 1985 and currently managing partner of Capitol Seniors Housing) plunked down about $155,000 for the pleasure.
Yep, a cool $155K for a round of golf. That's nearly $10K per hole!
Hat tip to our friends at Golfweek for spotting this, although they reported the round is at Seminole Golf Club. According to this Instagram post from Stewart, it seems the round will be at "Michael Jordan's course," which would indicate Grove XXIII in Hobe Sound.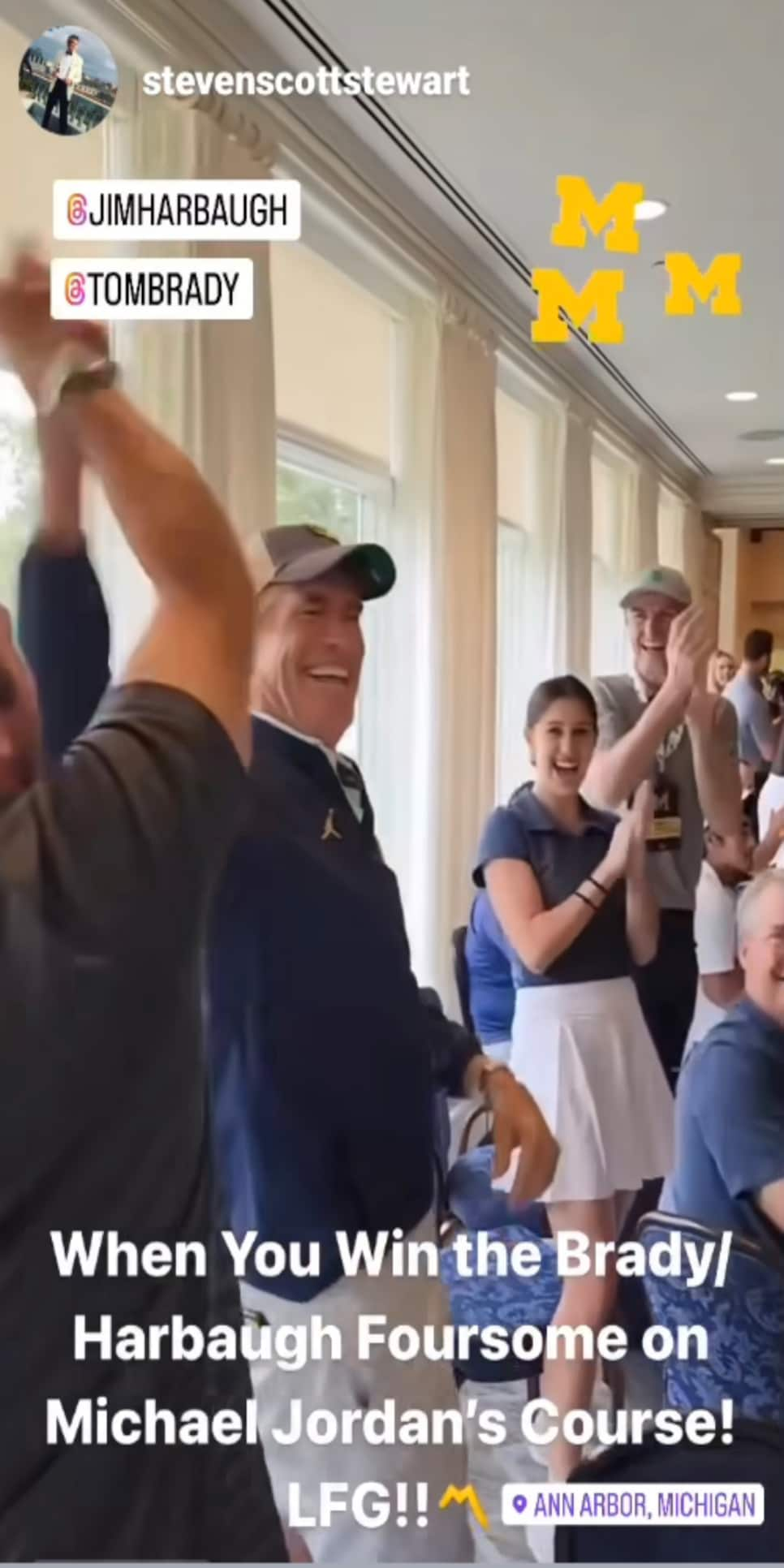 Either way, that's going to be one heckuva time for that Michigan Man. He's probably praying for no rain that day already.