While the scheduled Wednesday through Saturday playing of last year's Farmers Insurance Open at Torrey Pines was originally met with some disappointment and skepticism—and then it nearly went into Sunday when the playoff between winner Luke List and Will Zalatoris ran late—there wasn't a lot of complaining on the players' end.
The NFL conference championship games forced the move because of television conflicts, and with only two practice days and no pro-am, the golfers seemed perfectly happy to have an abbreviated week and another Sunday off.
Count Justin Thomas among them.
"It was incredible, I got to watch football on Sunday," he said on Tuesday. "I was ecstatic about it. Even so much so that I pushed the tour that we do it during the entire playoffs because I love football and I love watching football."
Thomas, who tied for 20th in the Farmers last year, was joking about the schedule, of course. The Farmers has the only Saturday finish on the tour, and that's not going to change. The Century Club of San Diego has seemingly adapted, selling out most of its hospitality, and the players seemed to have easily adjusted to competing one day early.
"It's easy for me," Thomas said. "I'm not playing the previous week, so I just come in Sunday versus Monday. The weirdest thing is just actually out of habit—the [usual] cut's after Friday, the final round's Sunday, so it's just little things that you're saying."
Xander Schauffle, the World No. 6 who played in The American Express last week and tied for third, said he had to be reminded recently that the Farmers ended on Saturday last year. "I thought this was the first year," he said with a grin, "so clearly it didn't bother me a whole lot. I think everyone's dealing with it."
The 29-year-old, who tied for second in the 2021 Farmers, pointed out one personal upside. "As I get a little bit older," he said, "it's kind of nicer to just get through preparation, get going. When you go to those majors, sometimes you show up four or five days early and guys kind of wear themselves out before the tournament starts. It is nice to kind of have a one-two punch and then just tee off."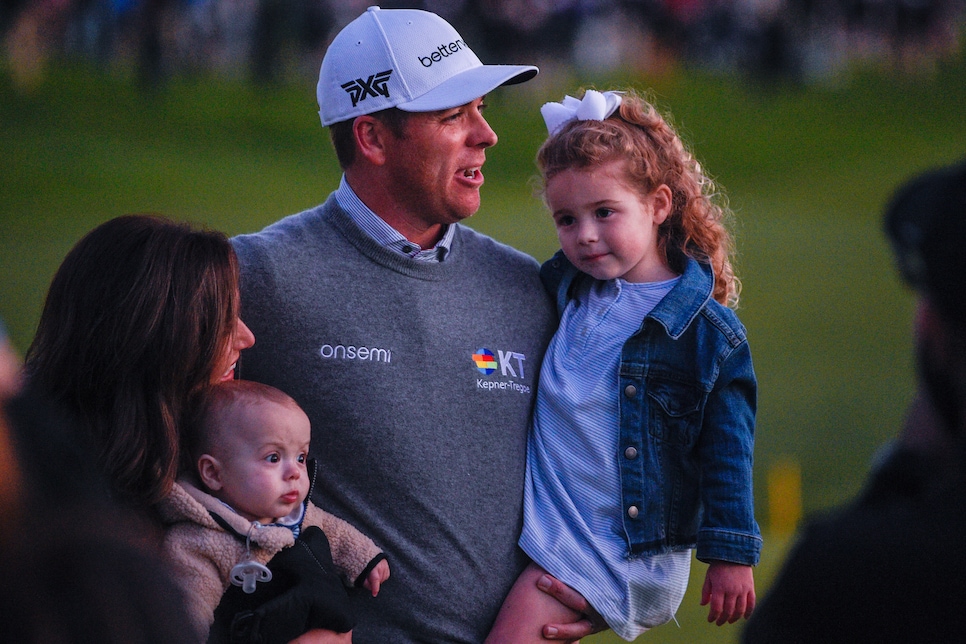 List certainly didn't mind the Saturday finish. He closed with a 66 and beat Zalatoris in the first hole of a playoff to secure his first PGA Tour title.
"Luckily, I've been around this course a lot before and had some success, so the short preparation wasn't a big deal to me," List, 38, said. "I feel like I know this golf course and it's a matter of executing golf shots. It's a little tougher for some of the rookies to come off Palm Springs and learn both courses in two days, but that's part of the tour we're on. Fortunately, I feel like I have an advantage knowing the golf course a little bit better."
As for Thomas, he will again appreciate the chance to watch football, especially considering the team he's rooting for, the Cincinnati Bengals, plays the Kansas City Chiefs in the AFC Championship that kicks off Sunday at 6.30pm East Coast USA time, which is 3.30pm in California. At that time, he would normally be playing the Farmers final round in previous years.
"I'm not a die-hard—it's not like Alabama football where I live and die with," said the University of Alabama alum. "But it's a fun team to root for. I hate to say that I love Joe Burrow because he took a beating to my Crimson Tide (while leading LSU in 2019], but it's hard not to like him and root for him and just be optimistic about what he's done with the Bengals."