If a week-long Masters badge is the Holy Grail of sports tickets that can demand a five-figure investment, what does that make an authentic Masters Tournament trophy? We're about to find out. Sam Snead's official 1949 Masters Tournament trophy is up for auction, and if the price for one fetched in 2021 is any indication, this particular nine-kilogram silver lump will smash the record for collectable golf trophies.
Snead's son Jack consigned the trophy, which was created for his dad after the Masters Tournament began giving out the iconic clubhouse-shaped award along with a green jacket in 1993. Champions who won the tournament before 1993 could commission their own trophies, and Golden Age Auctions says approximately nine of those "retroactive" versions were made and distributed. The Snead trophy up for auction represents his 1949 victory, when he beat Johnny Bulla and Lloyd Mangrum by three shots for his first Masters title. It was also the last Masters in which Bobby Jones played.
Gary Player's "retroactive" 1974 trophy went for more than $US520,000 in 2021, and that sale came with an unseemly side-helping of bitterness from Player over how his memorabilia had been handled by both his family and collectors who re-sold items they bought for charity. Snead's trophy doesn't carry the same cloud, and it represents one of the few opportunities to obtain "membership" in one of golf's most exclusive fraternities. After all, as Golden Age says, what are the odds that jillionaire green jacket holders like Tiger Woods, Phil Mickelson and Jon Rahm will be holding garage sales for their trophies?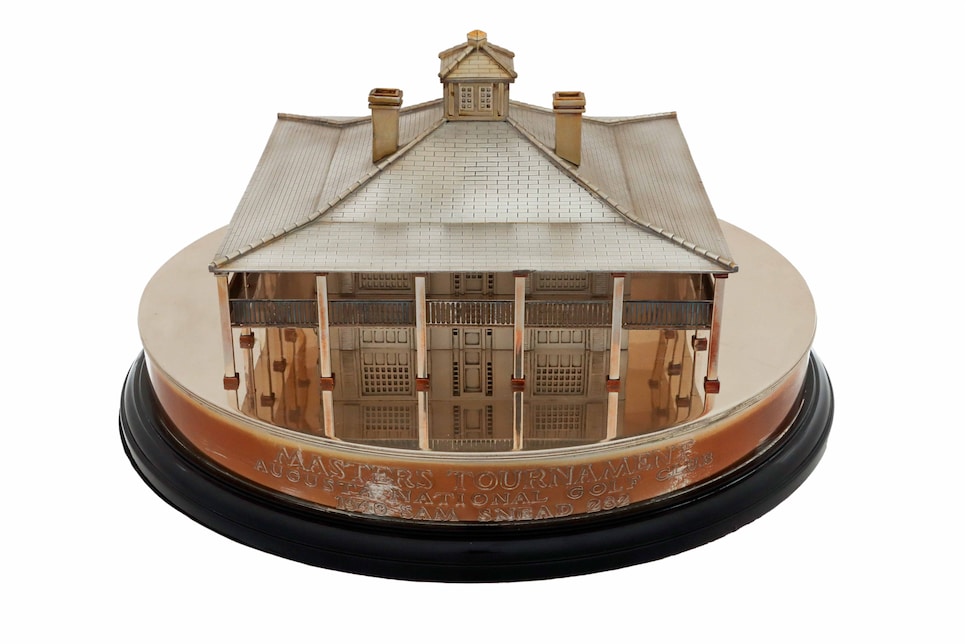 If Snead's trophy does approach seven figures, you could still come away with a slice of Augusta National history without raiding your superannuation fund. Also up for auction is an early stock certificate distributed to Augusta National members signifying their financial interest in the club. Collectors are probably less interested about the 1944 certificate belonging to canned food magnate Clement Castleberry than they are about Bobby Jones' signature on the bottom. Buying it still won't move you up in the ticket line, though.