Annika Sorenstam continues to break ground even long after her days of collecting LPGA titles are over.
According to a report in Golfweek, the 72-time LPGA winner and 10-time major champion became a member at Augusta National Golf Club earlier this month, making her the first LPGA professional to join the club.
Sorenstam's husband and manager, Mike McGee, declined to comment when asked by Golf Digest. An email sent to Augusta National seeking comment was not returned as of this writing. The club historically has not commented on issues pertaining to membership.
Sorenstam, 53, officially started membership in October when the club opened for the season. She joins former US Secretary of State Condoleezza Rice and South Carolina philanthropist Darla Moore, who both became the club's first women members in 2012 under then-chairman Billy Payne's watch. The club was founded in 1932.
Co-chair of the Pebble Beach Co. Heidi Ueberroth, former USGA president Diana Murphy, former IBM CEO Ginni Rometty and executive chairman of the Santander Group Ana Botin have all since joined the club.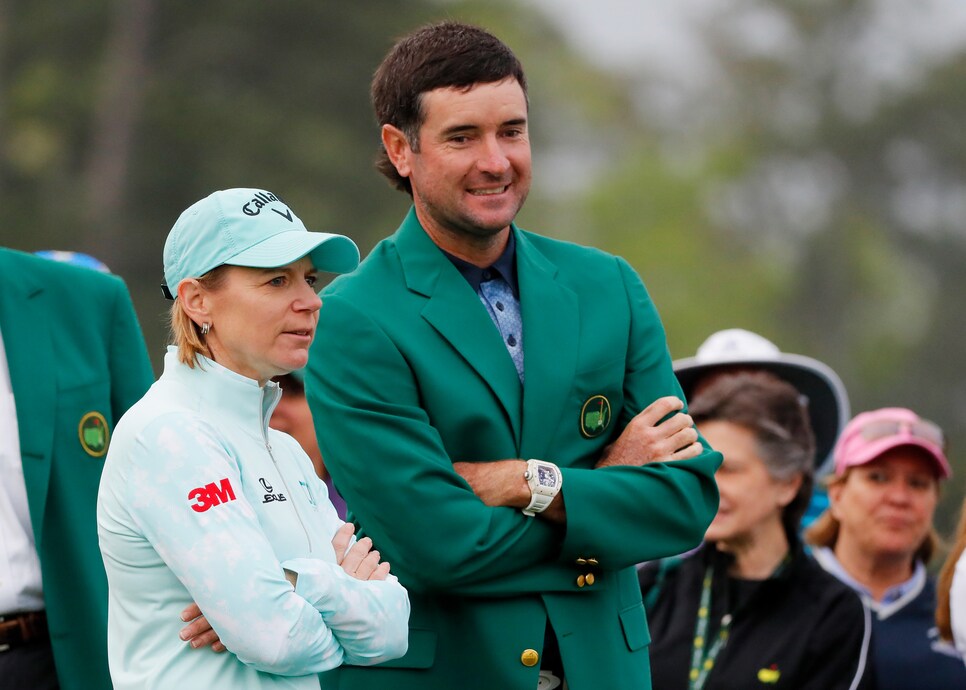 [IMAGE: Kevin C. Cox]
"They have been great contributors to our organisation, both I would say substantively and things they are doing to help us, both with the Masters and otherwise," Augusta National chairman Fred Ridley said when asked about female membership prior to the 2022 Masters.
"But I think, more importantly, our culture is better. And I'm confident in saying to a person: we are a better club, we are a better organisation and we're very proud to have women among our membership.
Ridley then concluded his answer by saying, "our women members are a very important part of our membership, and you will continue to see over the years, if you look, more green jackets that are women. I'm going to make sure of that."
Sorenstam retired from competitive golf in 2008 having won 90 tournaments worldwide. She remains the only woman to shoot 59 on the LPGA, having done so back in 2001. Two years later, in 2003, she played in the PGA Tour event at Colonial, making her the first woman to play in a tour event since 1945.
Sorenstam was one of the first tee starters before the final round of the inaugural Augusta National Women's Amateur in 2019, when she joined Lorena Ochoa, Nancy Lopez and Se Ri Pak. In 2021, after turning 50, Sorenstam played in the US Senior Women's Open, shot an opening 67, a final-round 68 and walked away with the trophy, winning by eight shots. She played in the US Women's Open earlier this year at Pebble Beach, saying it was the final time she'd ever play in the championship that she won three times.
"I just really felt the love and the support," she said. "It's been a special week in so many ways."
This article was originally published on golfdigest.com