Brooks Koepka looked completely in control of his golf swing at the start of the final round of the PGA Championship. Starting the day one stroke ahead of Viktor Hovland, the four-time major winner proceeded to birdie the second, third and fourth holes at Oak Hill, which was needed considering his playing partner, Viktor Hovland, birdied two of the first five holes as well.
But this is a major, and you're not going to play perfectly the entire final round. On the sixth hole – a brutish dogleg-right par 4 measuring 460 metres – Koepka tried to hit a cut off the tee, but the ball faded too far, eventually landing in Allen's Creek on the right side of the hole.
Suddenly, a big number – bogey 5, double-bogey 6 or worse – seemed to be in play as Koepka started talking to the walking rules official about how to proceed.
First, it had to be determined exactly where Koepka's ball entered the penalty area, marked with red stakes. The official asked fans and volunteers in the area if they could help figure out the last point. A CBS TV replay clearly showed Koepka's ball clearing the first part of the water hazard – and a bridge that crosses it – then back over land closer to the adjacent seventh hole that was in play before crossing the hazard line a second time and landing in the creek.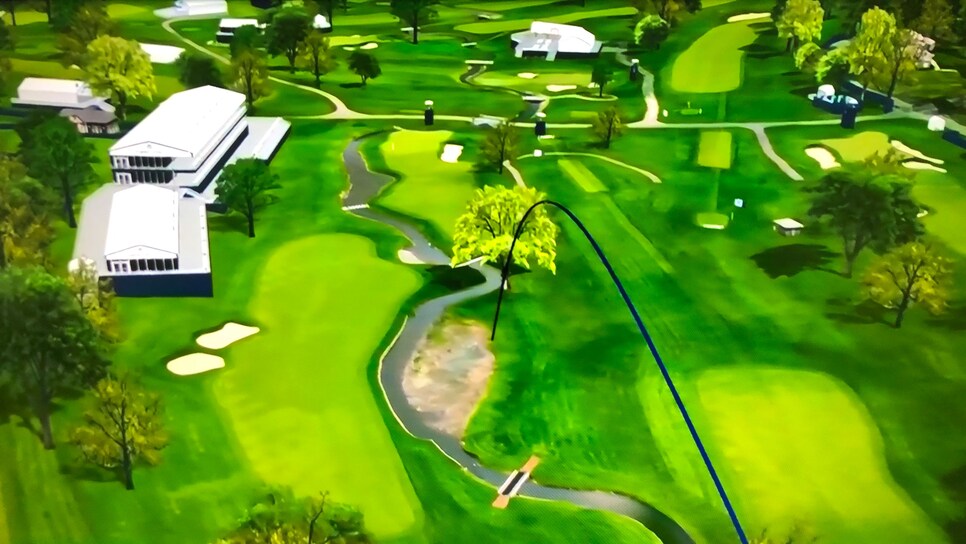 As Koepka talked to the official, the main question to be answered was, given the way the ball was fading, how far up the hazard line was it before the ball entered the penalty area.
At one point, CBS showed its ShotTracker AI technology to identify to viewers on TV where the ball appeared to enter the creek. The tracker confirmed roughly where Koepka was going to drop the ball and play what would now be his third shot with the one-stroke penalty for hitting it into the penalty area.
Using one of the relief options under Rule 17.1, Koepka dropped within two club lengths of where it was determined the ball went into the penalty area. (He could have also dropped anywhere back on a line from the hole through the point the ball entered the hazard or returned to the tee.) Koepka hit his third shot from 175 metres, blasting an iron to the back of the green.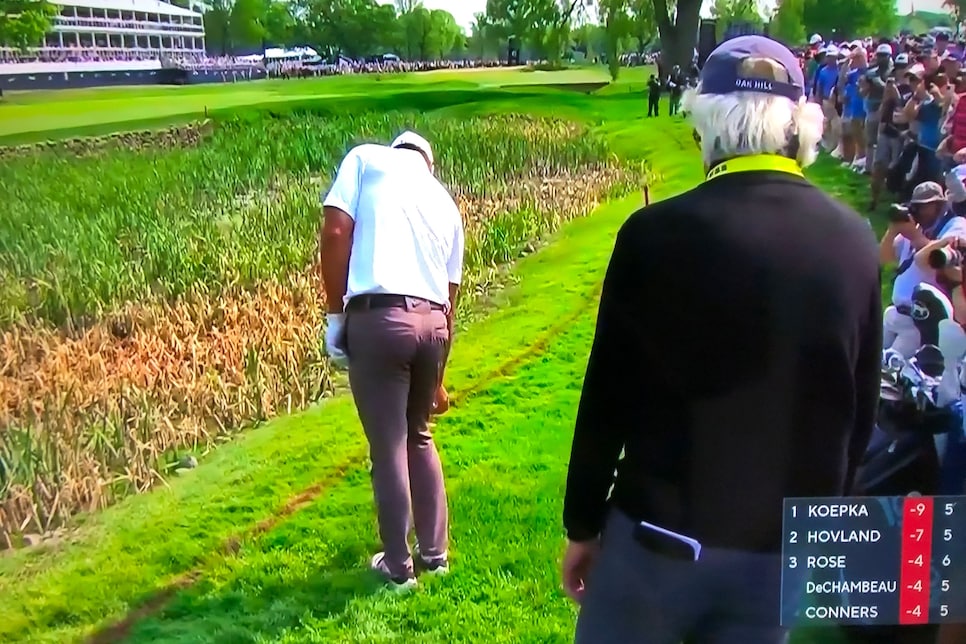 From there, Koepka's attempt to save par had good pace, missing three feet to the left of the hole. He made the bogey putt to fall back to eight-under for the championship, but still holding a one-shot lead over Hovland, who parred the hole. Twelve holes later, Koepka would secure his third PGA Championship by two strokes from Hovland and Scottie Scheffler.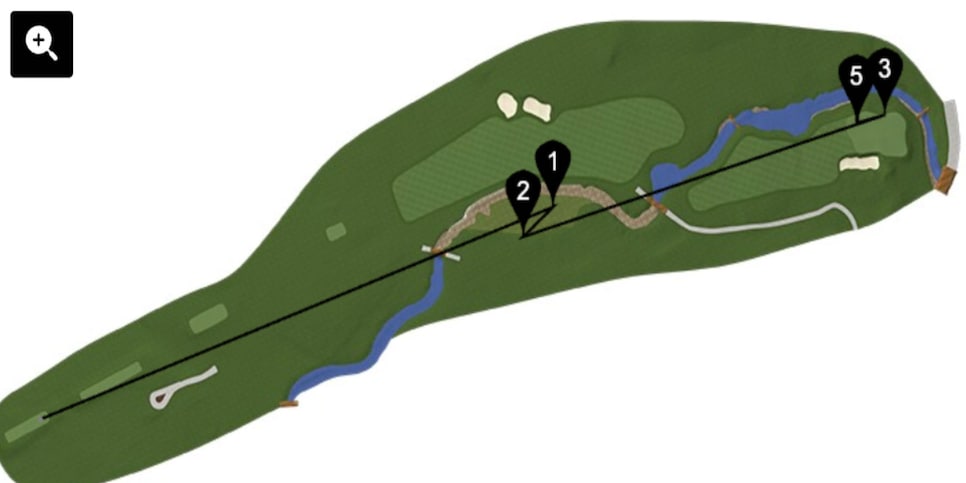 As the CBS commentators noted, Koepka never got flustered amid the potential chaos, which made the bogey 5 he walked away with all the more remarkable.
"Quite impressive how he went through that whole process," said Trevor Immelman. "We could hear him, you could hear his voice. He didn't sound like he was in a panic at all. He handled it really calmly, thought through his options, took in all the information and tried to limit the damage."