[PHOTOS: Chung Sung-Jun]
For the second straight week on the LPGA Tour, it took a playoff to crown a champion. The BMW Ladies Championship, the second stop on the tour's Asia swing, came down to Minjee Lee and Alison Lee in a playoff at South Korea's Seowon Hills. Minjee birdied the first hole to win her 10th LPGA title, and the $US330,000 winner's cheque.
Leaderboard
Win: Minjee Lee, -16 (final-round 68)
2: Alison Lee, -16 (67)
3: Lydia Ko, -14 (69)
4: Angel Yin, -13 (67)
Quotable
"Out of all the places [to win], Korea was always at the top of my list because my parents are Korean and I have a heritage to Korea. This one is special, and especially having all of my family and extended family and friends coming out to cheer for me today, it was really cool to see them on the sidelines when I was walking down. It was great that I was able to win today," — Minjee Lee
Minjee Lee has made a place for herself in Australian golf history. She is now the third player from Down Under to have 10 or more LPGA Tour wins, Jan Stephenson being the first (16 wins) and Karrie Webb the second (41 wins).
This is Lee's second title in three starts after winning the Kroger Queen City Championship in September, also in a playoff. This is the seventh time in her career that she's won after being in the lead or tied for the lead after 54 holes. Her demeanour on the course is calm and understated, but don't let that trick you into thinking she's not a closer.
"Obviously it was great to see Min Woo win. I follow him every single event. I mean, I'd never say it to his face, but he plays really well and I'm always really proud of him," Minjee said.
After 54 holes, Lee was tied with Ashleigh Buhai at 12-under. Lydia Ko and Alison Lee were a shot behind.
Lee had an opportunity to win the tournament outright when she reached the driveable par-4 17th. But she three-putted for par. Another par at 18 put her in a playoff with Alison Lee.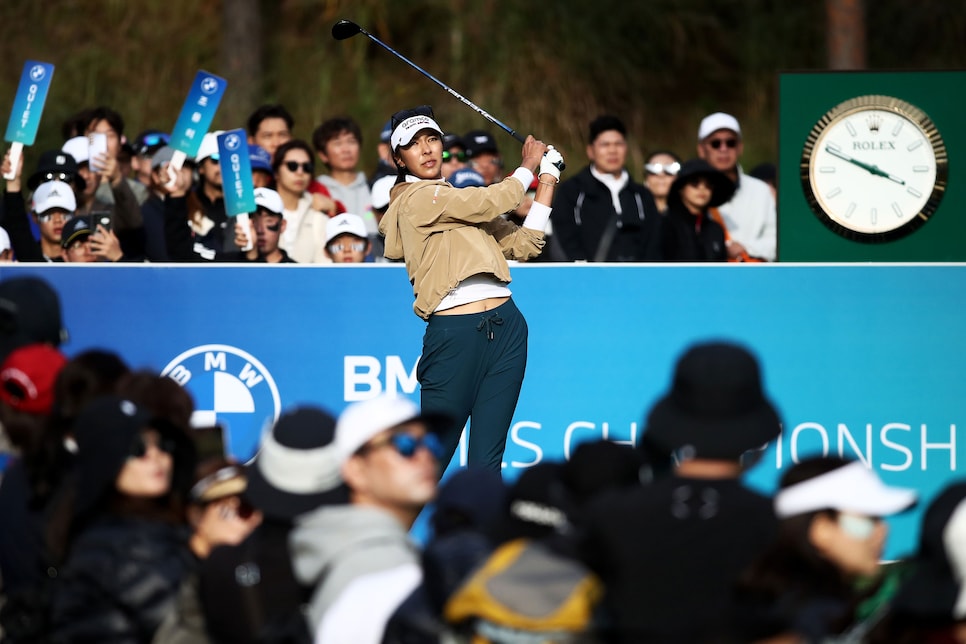 On the first playoff hole, Minjee's approach left its punch mark right next to the cup. It settled six feet away, while Alison had 12 feet for birdie. After Alison missed, Minjee made her birdie putt and was dowsed in champagne.
Throughout the week, Minjee's driving was impeccable: she missed only six fairways. Her greens-in-regulation stat wasn't far off from that, either: She hit 62 of 72 greens over the course of the tournament. The two-time major winner is heading into the final events of the season playing her best golf of 2023. Her timing is good. The last tournament of 2023, the CME Group Tour Championship, boasts the largest winner's cheque in women's golf: $US2 million.
Lydia Ko, who was the defending champion at the BMW Ladies Championship, accepted a sponsor's invite to play because she wasn't ranked high enough to gain entrance into the limited-field event. The last time she remembers needing sponsor's invites this late in the season was her rookie year.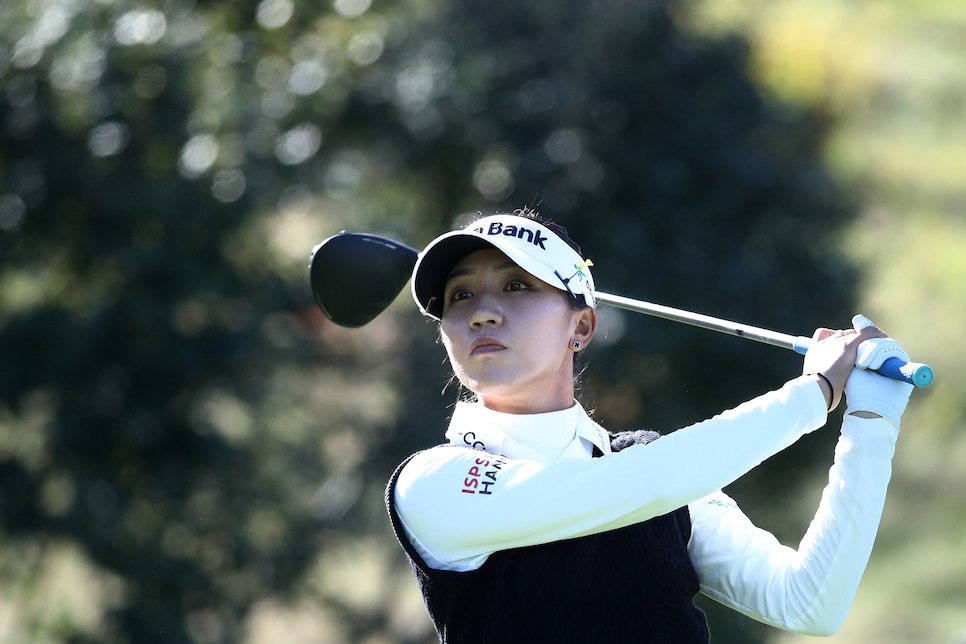 At the start of the BMW, Ko was 101st on the CME points list. The top 100 players at the end of the season keep their cards, and the top 60 earn a spot in the tour's final event of the season: the CME Group Tour Championship, which Ko is defending. Though Ko's third-place finish would normally have scored her crucial CME points, per LPGA Tour policy, she doesn't receive points for it as she was a sponsor's invite in this no-cut event. For a sponsor's invite to score CME points in a no-cut event, the invite must win the tournament. She received a sponsor's invite for this week's tournament in Malaysia.
The 26-year-old, who won three times in 2023, has remained humble and patient during her struggles in 2023. That mindset appears to be paying off.
"The difference between this tournament this year and last year is a couple of putts here and there. Other than that, my ball-striking was overall really good, and that's been an aspect that I've been working hard on. I feel like I've been moving in the right direction and felt like I was moving in the right direction, but the results weren't really a good reflection of that. So at least this week is a confirmation to say, 'Hey, it's not dead yet.'"