Predictions are a popular exercise at this time of year. They are low-lift, fun, serve as a nice table setter of what's to come and, just as importantly, no one really keeps tabs that your "Is this the year Rory wins the Masters?" proclamation didn't pan out as the calendar rolls on. But we also adhere to the wisdom of baseball Hall of Famer Casey Stengel, who warned, "Never make predictions, especially about the future."
So rather than gaze into the crystal ball, we are pivoting to a list of 10 items we'd like to happen in 2022. Do they have the same nutritional value as predictions – which is to say, none at all? You bet. But they are just as entertaining, we promise.
An Aussie victory at St Andrews
It's now been 29 years since Greg Norman dismantled Royal St George's to win the 1993 Open, which makes it our longest drought in any of the four men's Majors by an astonishing 13 years. That's a huge statistical anomaly considering our nation's heritage with the game's oldest championship and the inflated contingent we send to The Open each year compared to the fields at the other three Majors. Is a victory St Andrews this July expecting too much? We don't think so. Our players know the course and links conditions well, while Marc Leishman and Jason Day both came within a whisker of taking the claret jug from the Home of Golf the last time The Open returned there, in 2015. A fifth Aussie winner is surely not far away. – Steve Keipert
The Internationals take the Presidents Cup
The 2019 edition at Royal Melbourne was arguably the best in the Cup's 13-match history, and though it remains more than eight months away, the Internationals should boast formidable star power and depth. In that same breath, the United States still has a lone "L" (back in 1998) since the competition's inception in 1994. For the Presidents Cup to transition from an exhibition into a prime-time event, the Internationals need to knock the Americans on their behinds, and do so with force. (Speaking of which, should this come to pass… please, no more US task forces.) – Joel Beall
A Brooks–Bryson final pairing on a Sunday at any tournament
Most people have seemingly grown tired of this gloriously petty feud, which is understandable given the so-called rivalry's over-saturation of coverage. Having said that, you're lying to yourself if you still don't want to see these two actually duke it out in a real tournament, preferably in a final-day pairing. If the PGA Tour isn't going to do it on a Thursday or Friday, our only chance is the weekend anyway, and it's not out of the realm of possibility given these two often play in the same big tournaments and are both very good at golf. Honestly, I don't care if it's the Masters or the Chuck Schwab Challenge. Feed us Brooks-Bryson on a Monday morning broadcast in 2022 and we can all actually put this thing to bed and die happy. – Christopher Powers
Xander makes the leap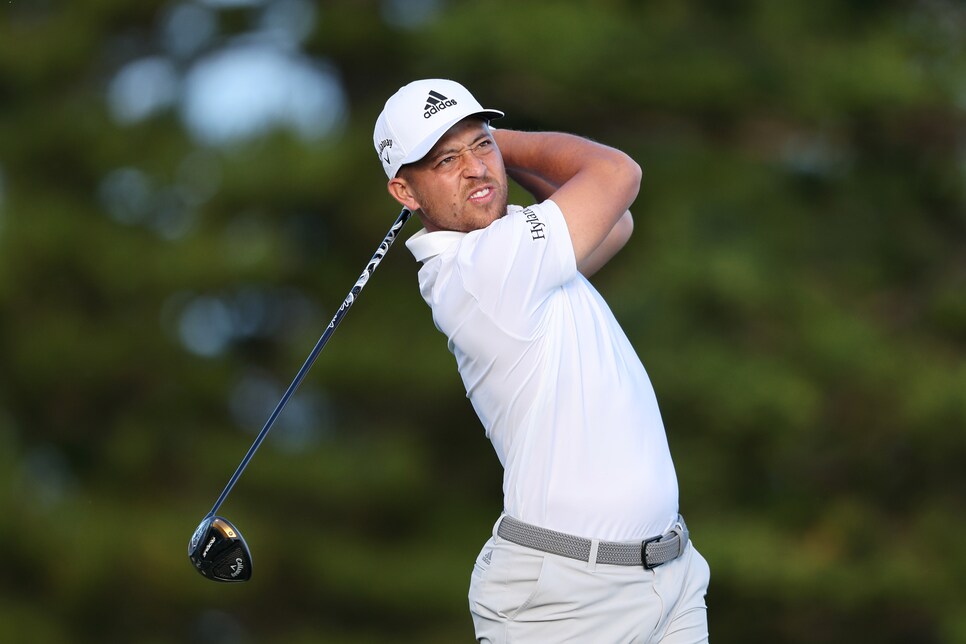 Contending early and often in Majors doesn't guarantee you'll eventually win one. Just ask Rickie Fowler. In 2021, Xander Schauffele once again surfaced on some of the biggest leaderboards only to come up short – most notably with a splashed 8-iron on the 16th hole at Augusta National. The troubling trend of not closing on Sundays extends to regular PGA Tour events as well as the 28-year-old has surprisingly gone three years without an official win. But his victory at the Olympics provided fans with more hope that hoisting a Major (or two, or three, or more) is still in his future. Not only did Schauffele win in Tokyo, he did so in clutch fashion by getting up and down from 100 metres on the final hole. How cool would it be if he did that at Augusta in April for the ultimate redemption? Oh, and Rickie finally winning a big one would be pretty cool as well. – Alex Myers
The US Open goes to a playoff
One would think a setup that does its best to protect par would correlate to clustered leaderboards. Yet there has been just one playoff in the past 20 US Opens and two in the past 27 years (and no playoffs at any men's Major since the 2017 Masters). For context, there were five playoffs in an 11-year stretch from 1984 to 1994. The USGA no longer utilises an extra 18 holes, instead switching to a two-hole aggregate playoff followed by sudden death. Nevertheless, this is a tournament that dabbles in chaos; we're due for some extra fireworks at America's national championship. – J.B.
Tour events won by a score of single-digits under par (a.k.a. fewer birdie-fests)
Call this a curmudgeon take. Sure, fans love birdies. But last season was the first in the history of the PGA Tour (non-Majors) that there was not a tournament won by a player shooting single-digits under par. (Rory McIlroy shot 10-under to win at Quail Hollow, the lowest total of the season.) This doesn't mean all PGA Tour setups are too easy. A number of cutlines were still over par. To look at the winning score is to isolate the most elite of the elite. And they are using equipment more optimised to their games than ever before. And the depth of talent on the PGA Tour has seemingly never been better.
Still, variability from tournament to tournament maintains the distinctiveness of each tournament. A few more difficult setups will break up some of the monotony. Traditionalists still like seeing players struggle to make pars at a US Open. Usually, we get a Honda Classic or Memorial Tournament where pars are not easy to come by, too. Let's hope that an emphasis by PGA Tour setup officials in 2022 brings back scoring just a hair. – Stephen Hennessey
A dozen players busted for hot drivers at The Open
When it comes to distance gains, the R&A has been as bashful as a newly-divorced dad hitting the streets in a Dodge Viper. The governing body has targeted caught a handful of OEMs at past Opens, but with the claret jug celebrating its 150th championship this July at St Andrews – a celebration that could include the field burning the Old Course down to the tune of 20-under – don't be surprised if the R&A tosses more kindling into the growing flames of the distance debate with some sabre-rattling. – J.B.
Calls for armlock ban grow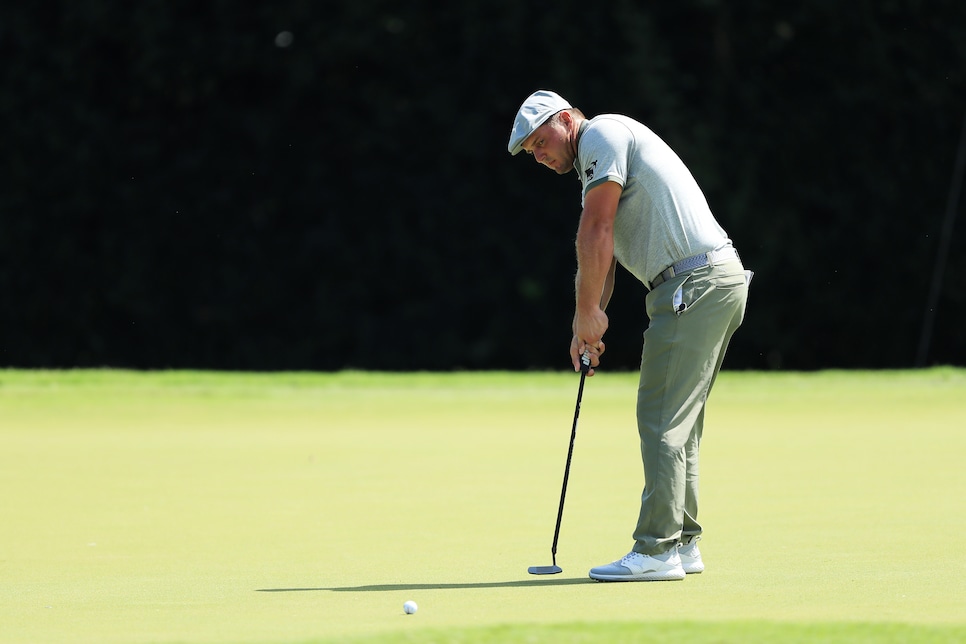 Despite a not-insignificant amount of players using the method, there appears to be a tangible groundswell against the armlock, which some assert takes the art and skill out of putting. Billy Horschel called for a ban after playing a round with Will Zalatoris (who uses the armlock) during last year's RBC Heritage, with Xander Schauffele experimenting with and later abandoning it while simultaneously agreeing with Horschel's sentiments. "I am for banning the armlock putters, but if everyone else is going to use it, and I feel like they have a bigger advantage, I may as well do the same," Schauffele said at the Memorial. We're not necessarily advocating for the ban itself, but merely for the debate to expand. Because there's nothing better than getting bent out of shape about the Rules of Golf. "Better" is the word we are looking for, yes? – J.B.
A Tiger appearance
OK, so we already got a surprising – and spectacular – Tiger sighting in December at the PNC Championship. But the 15-time Major champ has made it clear he will never play a full schedule again and that he isn't close to playing an official PGA Tour event. Whether he truly believes that or whether he's playing rope-a-dope with golf fans' emotions remains to be seen. But based on the TV ratings for that silly-season exhibition, the entire world will be watching if he tees it up for real. Two of the most obvious candidates? Augusta National, where he's won five times, and St Andrews, where he's won two of his three claret jugs. Let's hope it's the former – because that would probably mean we'd see him at the latter as well. At this point, though, golf fans would be happy to see Woods play anywhere. And at least the PNC seems to be locked into his future schedule. – A.M.
Broadcast crews go an entire year without mentioning "perspective"
The "nappy factor" is far from a recent phenomenon. Conversely, since Rory McIlroy announced the birth of his child in late 2020, "perspective" has roamed so wild and free it's fair to wonder if we're ever getting that horse back in the stable. But it's, ahem, time to put "perspective" down, because we're never beating Jon Rahm 1) almost missing the Masters to welcome his newborn into the world, 2) proceeding to wear a "Dad bod" shirt at the PGA Championship, and 3) after being cruelly denied a win at the Memorial, earning his first Major championship at the US Open on… Father's Day. Truly a chef's kiss. – J.B.
TOP/MAIN PHOTO: Sam Greenwood