The 2023 LPGA Tour season has the potential to go down as the "year of the course." A historic change came with the Chevron Championship moving to Carlton Woods outside Houston after 51 years at Mission Hills in California. The Hanwha LifePlus International Crown returned, showcased at TPC Harding Park in San Francisco. And the US Women's Open will be held in two weeks for the first time at Pebble Beach.
But not to be overlooked, the Lower Course at Baltusrol Golf Club, site of this week's KPMG Women's PGA Championship, is hosting its first LPGA major since Mickey Wright won the 1961 US Women's Open. Having held nine men's majors, the storied Springfield, New Jersey, course could provide a lot of drama as the season's second major plays out.
Among the storylines to follow: Lydia Ko gets her second opportunity to win her way into the LPGA's Hall of Fame, being two points shy of qualifying and earning two points with a major victory. Rose Zhang tries to make it two professional wins in two professional starts. Jin Young Ko sits one week away from becoming the all-time leader in weeks as the world No. 1 in the Rolex Women's World Rankings, now tied with Lorena Ochoa, and further etching her name amongst the game's greats.
To get you ready for this week's major, we ranked the top 25 players most likely to be victorious at the end of the week at Baltusrol.
25: Hannah Green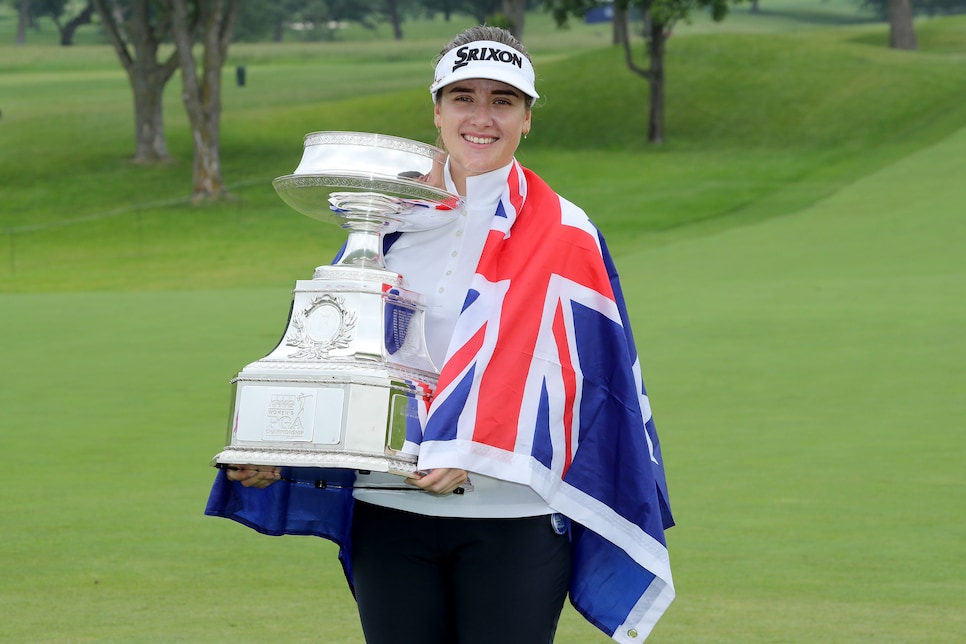 David Cannon
Rolex Ranking: 15 Starts: 5 Best Finish: Win, 2019 The Aussie comes to the major where she's performed best during her career following her third career LPGA victory at the JM Eagle LA Championship. The win, her first in four years, feeds into the confidence she carries after finishing T-5 in this event at Congressional in 2022, along with her win at Hazeltine National four years ago.
24: In Gee Chun
Rolex Ranking: 16 Starts: 7 Best Finish: Win, 2022 After taking time off due to an injured back, the defending champion returns in only her second start since early May. She missed the cut at the Meijer LPGA Classic, but she didn't exactly have a sterling set of results before her victory at Congressional last year, either. Chun posted a T-72 at the ShopRite LPGA Classic and a T-67 at Meijer, then turned it on to win her third major title at Congressional.
23: Angel Yin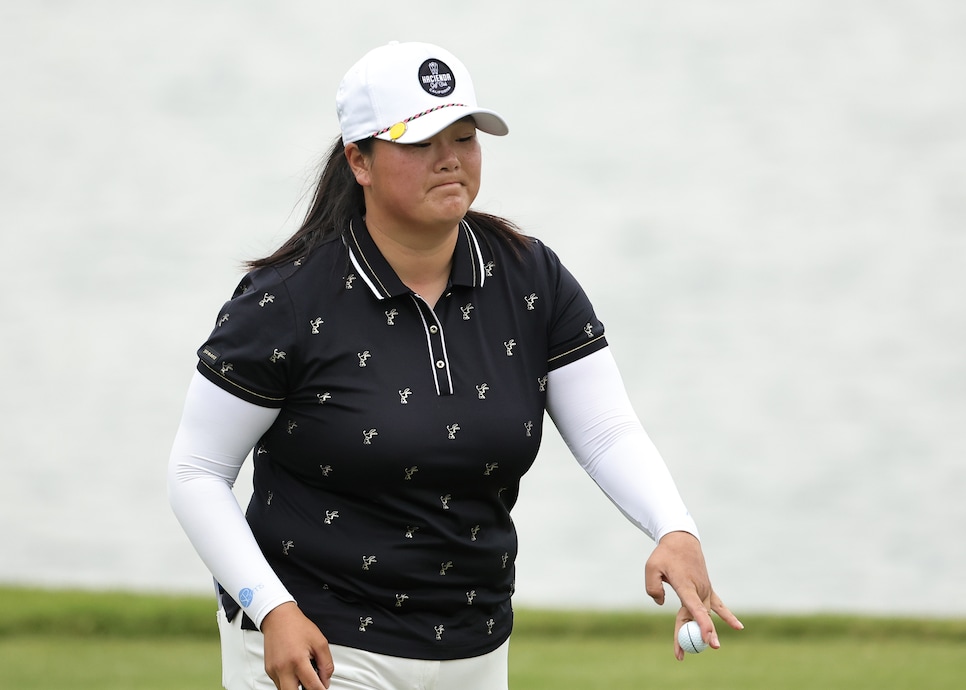 Stacy Revere
Rolex Ranking: 35 Starts: 6 Best Finish: T-4, 2018 Since Yin's runner-up at the Chevron Championship, the US Solheim Cup hopeful has steadily churned out strong finishes, including a T-5 at the Founders Cup in early May. It's her best stretch of golf in two years, when she finished in the top-10 three consecutive times, including a sixth-place finish at the 2021 US Women's Open.
22: Hae Ran Ryu
Rolex Ranking: 30 Starts: First The 22-year-old from South Korea leads the rookie-of-the-year points race with three top-six finishes, continually knocking on the door of for a first LPGA win. Four of the last six Rookie of the Year winners won a major. Ryu, who won the LPGA's Q-Series to earn her card, fits the talent required to win a major in her maiden year.
21: Georgia Hall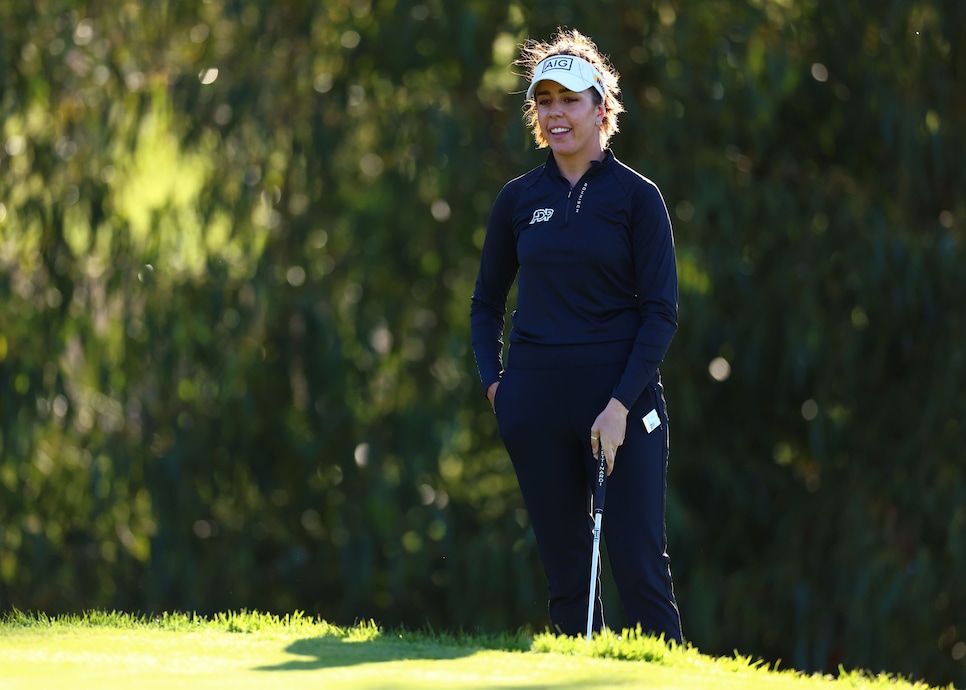 Katelyn Mulcahy
Rolex Ranking: 8 Starts: 6 Best Finish: T-21, 2021, 2022The Englishwoman has cooled off after opening the year with four top-10s in her first five starts. She's posted a T-10 at the Founders Cup, her only top-10 in the last two months.
20: Celine Boutier
Rolex Ranking: 11 Starts: 5 Best Finish: T-7, 2021 Boutier, like Hall, slowed down after a terrific start to the season, which included a win at Superstition Mountain in March. Following a T-12 at the Chevron, Boutier has yet to finish better than T-31 in a stroke-play event.
19: Aditi Ashok
Rolex Ranking: 47 Starts: 5 Best Finish: T-29, 2017 This year is a breakthrough campaign for Ashok. Since missing the field at Chevron, she's been in the top-five in half of her starts, including a playoff loss at the JM Eagle LA Championship at the end of April. Not so coincidently, she's hitting it 253 yards off the tee this year, nearly 12 yards further than her seven-year career average.
18: Rose Zhang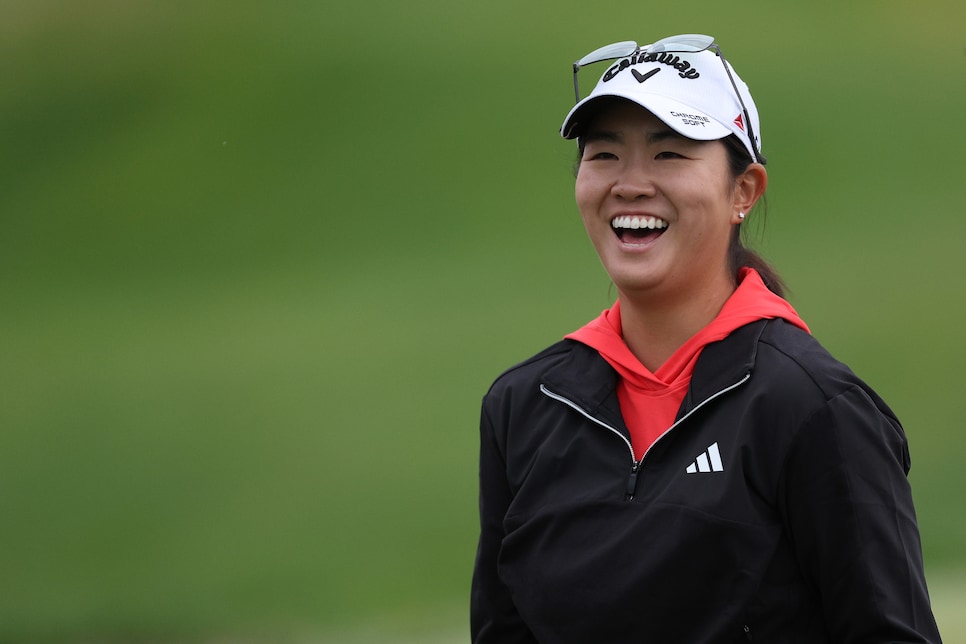 Elsa
Rolex Ranking: 64 Starts: FirstThe amateur legend had a legendary start to her pro career with a victory two weeks ago at the Mizuho Americas Open. Spent the next week taking final exams to finish up her sophomore year at Stanford. Now, Zhang faces her first major test as a pro with no more worries about finding her LPGA membership.
17: Anna Nordqvist
Rolex Ranking: 43 Starts: 14 Best Finish: Win, 2009 After missing the first major of her career at Chevron, Nordqvist has been on a tear. The 36-year-old Swede posted four straight top-20 finishes before a T-32 at the Meijer. She's playing well enough to contend for her fourth major title and 10th career victory.
16: Lydia Ko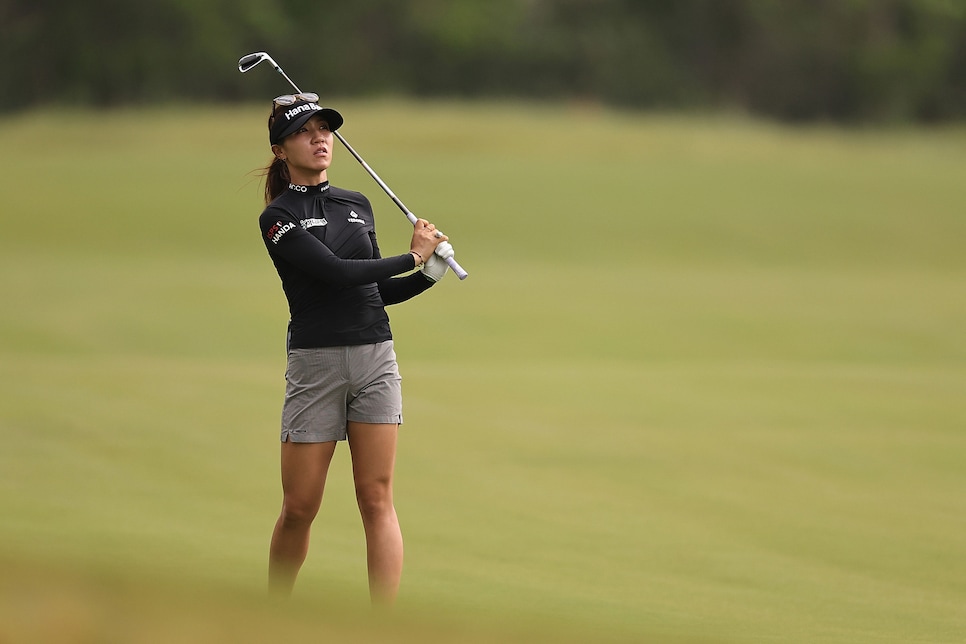 Stacy Revere
Rolex Ranking: 2 Starts: 10 Best Finish: 2nd, 2016 It's been a slow 2023 after a player-of-the-year season in 2022. Following a T-6 in her first start in February, Ko hasn't cracked the top 25 in any event, including two missed cuts at the Chevron and last week's Meijer LPGA Classic. However, a win gives Ko the final two points needed to qualify for the LPGA Hall of Fame, so the 26-year-old has plenty of incentive this week.
15: Cheyenne Knight
Rolex Ranking: 36 Starts: 4 Best Finish: T-46, 2022 Knight has posted top-25 finishes in her last six starts, and eight out of 10 in 2023. She hopes her recent form will help her overcome inconsistencies at the KPMG, having only made the cut twice in four starts.
14: Nasa Hataoka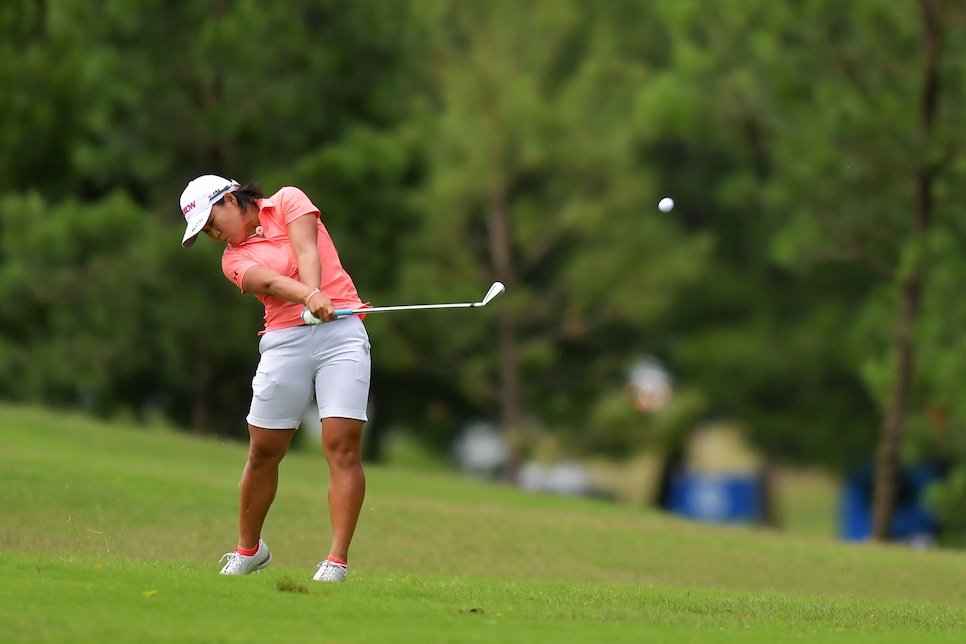 Drew Hallowell
Rolex Ranking: 18 Starts: 6 Best Finish: T-2, 2018 Arguably the best player on the LPGA without a major, Hataoka has come close multiple times at the KPMG. She lost in a playoff in 2018, finished T-3 in 2020 and T-5 last year.
13: Linn Grant
Rolex Ranking: 22 Starts: First We chronicled the Swede's unusual start to her LPGA career a few weeks ago, and when she finally made her first start as an LPGA member in the US, she recorded a third-place finish at the Bank of Hope Match Play. Feels like more a matter of when, not if, the 23-year-old wins her first LPGA event.
12: Brooke Henderson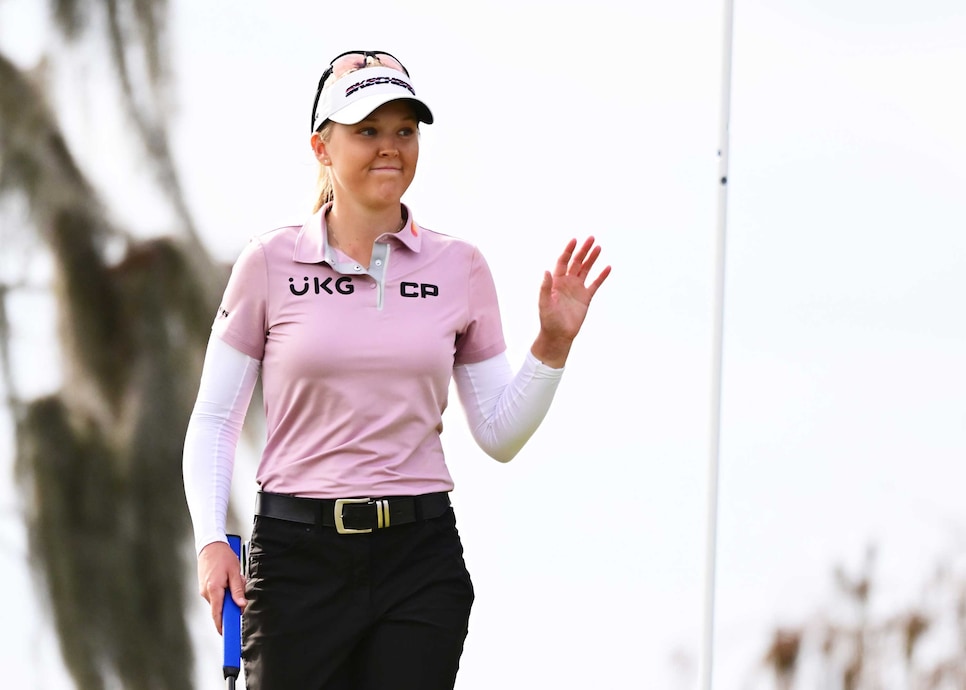 Julio Aguilar
Rolex Ranking: 10 Starts: 8 Best Finish: Win, 2016 Success at the KPMG Women's PGA comes naturally to Henderson. The Canadian star has only one finish outside the top 25 in her career in this event, including five top-10s and her maiden major title in 2016. She'll have to rely on her talents at PGA of America's setups, as she's looking for her first top-25 at a stroke-play event since a T-23 at the Chevron.
11: Danielle Kang
Rolex Ranking: 20 Starts: 11 Best Finish: Win, 2017 Kang's got some odd-year magic in this championship; she won in 2017 and finished T-5 in 2019 and 2021. There's more going for her than the last number in the year, however—she's coming off a T-10 at the Mizuho Americas Open in her last start.
10: Jennifer Kupcho
Rolex Ranking: 21 Starts: 4 Best Finish: T-7, 2020 After a slow start to the season the three-time LPGA winner is starting to turn things around. Kupcho lost in a playoff to Rose Zhang at the Mizuho Americas Open and followed up with a top-10 at the Meijer. What's the difference? Kupcho prefers bentgrass courses compared to the Poa annua tracks that dot the California swing.
9: Minjee Lee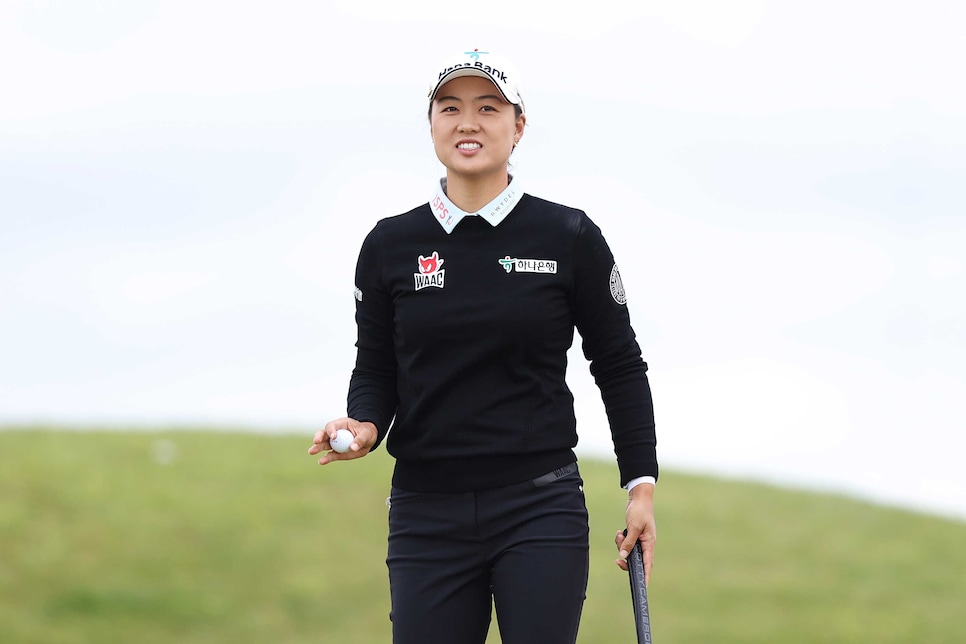 Naomi Baker/R&A
Rolex Ranking: 5 Starts: 8 Best Finish: T-2, 2022 After stuttering to get her season going, Lee turned it around into the form that's made the Australian a two-time major champion. Despite an uncharacteristic bogey during a playoff at the Founders Cup against Jin Young Ko to lose, Lee has followed up with back-to-back T-13s at the Mizuho Americas Open and the Meijer LPGA Classic.
8: Ayaka Furue
Rolex Ranking: 19 Starts: 1 Best Finish: MC, 2022 Furue has been as close as a player can get to winning without a win since Chevron. She lost to Pajaree Arannunkarn in the Bank of Hope Match Play championship match and posted T-4s at the JM Eagle LA Championship and the Mizuho Americas Open. The Japanese native also held the 54-hole lead at the Meijer LPGA Classic.
7: Nelly Korda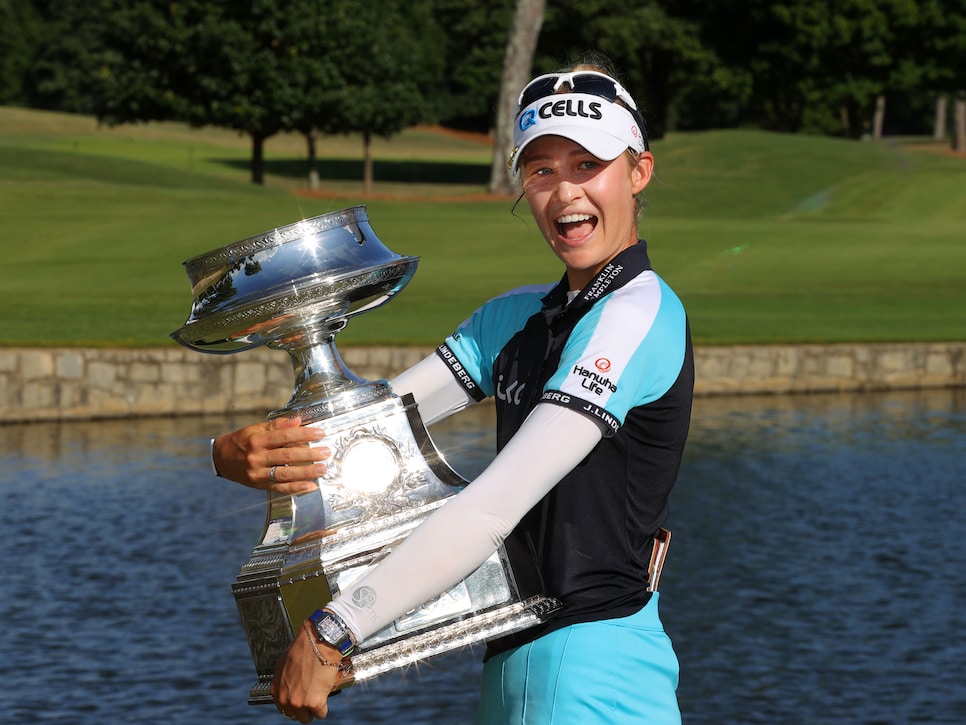 Kevin C. Cox
Rolex Ranking: 2 Starts: 6 Best Finish: Win, 2021 This week marks back-to-back years since Korda returned from injury to play at a major. Last year, after taking three months to recover from a blood clot, Korda came back at the US Women's Open to a T-8 finish. This year is due to a concern with her back, which might explain her first missed cut of the year at the Cognizant Founders Cup before taking a month off.
6: Lilia Vu
Rolex Ranking: 4 Starts: 1 Best Finish: T-10, 2022 Vu's incredible start to 2023, including a first career LPGA win and then a major title at Chevron has quieted of late, but she's still one of just two players (along with Jin Young Ko) with multiple victories this season.
5: Atthaya Thitikul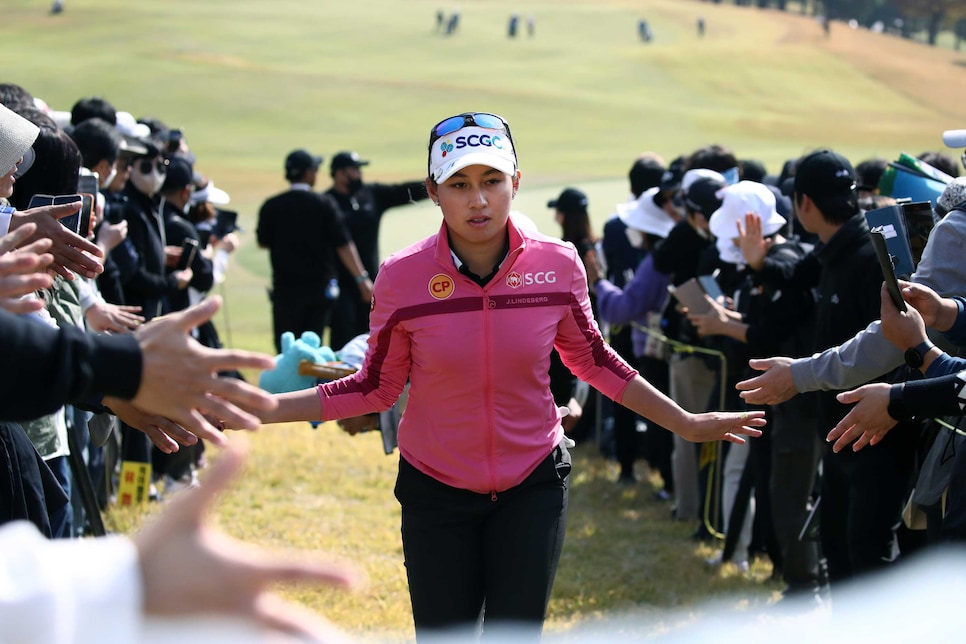 Chung Sung-Jun
Rolex Ranking: 6 Starts: 1 Best Finish: Fourth, 2022 Thitikul has the most top-10s on tour in 2023 with seven in nine starts. What's been limiting for Thitikul are her final-round scores. Thitikul's fourth-round average of 70.9 this year is two strokes worse than her combined average from the first through third rounds (68.9). Her last fourth round in the 60s was a 67 at the HSBC Women's World Championship in early March. It's the opposite of her rookie campaign, where her 69.1 fourth-round scoring average was her lowest-round average of the week.
4: Leona Maguire
Rolex Ranking: 12 Starts: 4 Best Finish: T-15, 2021 Maguire has strung three top-10s together in her most consistent stretch of the 2023 season heading into Baltusrol, capped by an impressive victory Sunday at the Meijer LPGA Classic.
3: Jin Young Ko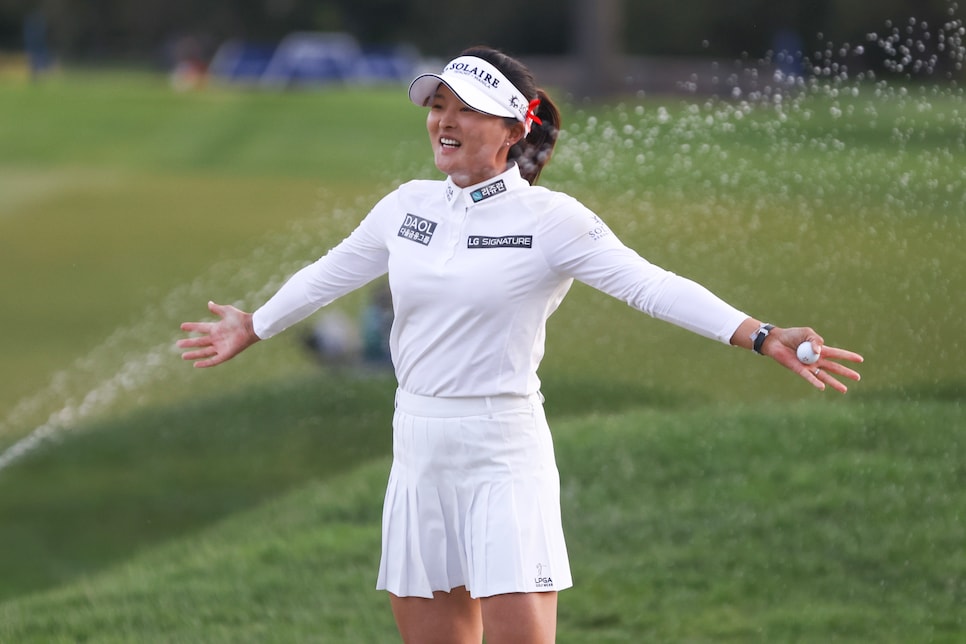 Mike Stobe
Rolex Ranking: 1 Starts: 4 Best Finish: T-11, 2018 Ko, with two wins this season, aims for her third career major title. And this week she tied Lorena Ochoa for the most weeks as the top player of the Rolex Women's World Rankings. The KPMG is the only major Ko hasn't finished either first or second.
2: Hyo Joo Kim
Rolex Ranking: 7 Starts: 7 Best Finish: T-3, 2021 Kim has three straight top-10s in this championship (T-7 2019, T-3 2021, T-5 2022) and 10 top-10s at majors. She's also got eight top-20 finishes in nine starts in 2023 and arrives at Baltusrol with back-to-back top-fives. Pretty good combo, don't you think?!?
1: Ashleigh Buhai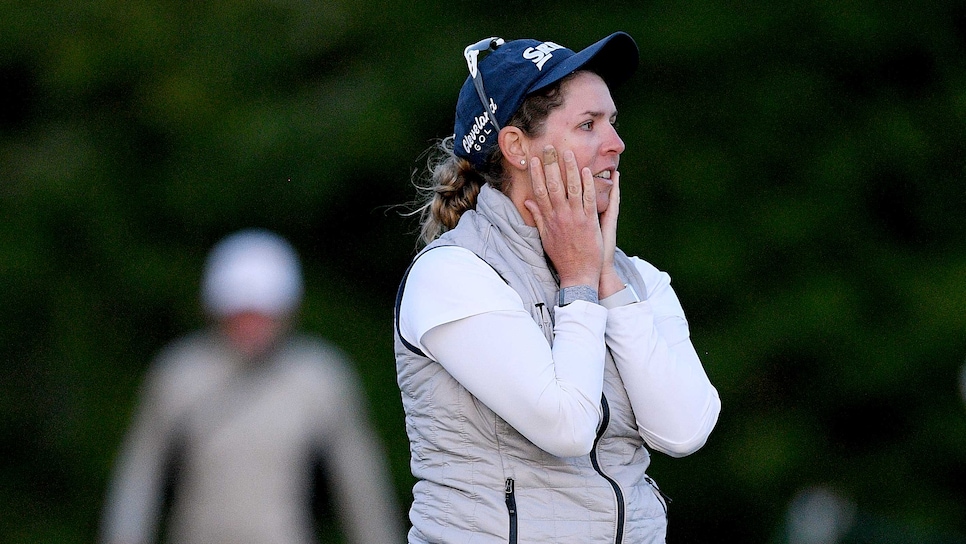 Octavio Passos
Rolex Ranking: 13 Starts: 10 Best Finish: T-18, 2020 Buhai's been the best player on the LPGA's New Jersey swing. On top of her victory at ShopRite, she's earned top-10s at the Founders Cup (third) and Miuzho Americas Open (T-7). She returns to the Garden State with a T-13 at last week's Meijer in Michigan. The only blight on her résumé would be her lack of success at KPMG, but at 34, Buhai's reinvented herself. Expect the top South African player to be in the heart of contention again.