WHAT YOU NEED TO KNOW: TaylorMade's new BRNR Mini Driver, the company's latest iteration of woods that takes a spot somewhere between downsized drivers and oversized fairway woods, is an appealing choice for elite swingers looking for alternative club off the tee. It features a carbon-fibre crown, high-strength titanium-alloy face and steel in the sole in its 304 cubic-centimetre size, which is more than 50 percent larger than typical fairway woods and more than a third smaller than typical titanium drivers.
PRICE: TBC (11.5 and 13.5 degrees).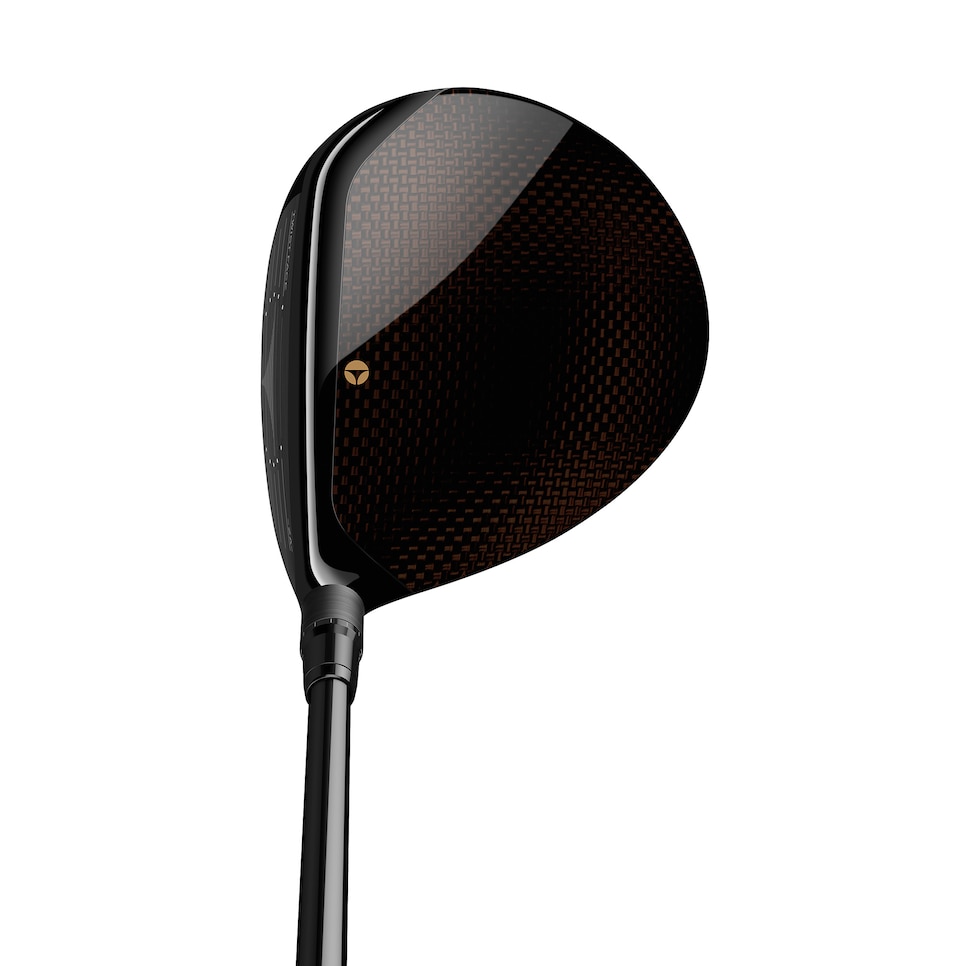 3 COOL THINGS
1. Good, fast-swinging players don't need 3-woods. The 3-wood shot off the fairway just isn't all that common anymore. According to ShotLink data, the number of approach shots from more than 275 yards in the fairway on the PGA Tour is about 2 percent of all approach shots, the lowest by far of any approach distance tracked. Of course, what they do use their 3-woods for is as an alternative to their drivers on shorter or tighter driving holes. But typical 3-woods offer a more compact head that makes them easier to hit off the fairway but less forgiving and with a smaller area of the face that has maximum flexibility compared to the size of the BRNR Mini Driver (304cc). TaylorMade's new offering also features a moment of inertia (forgiveness on off-centre hits) that's probably at least a third greater than a typical 3-wood. Helping ball speed further is a cut-through slot in the sole and a titanium face made from the same high-strength ZATEC allow found in the company's Stealth Plus fairway woods.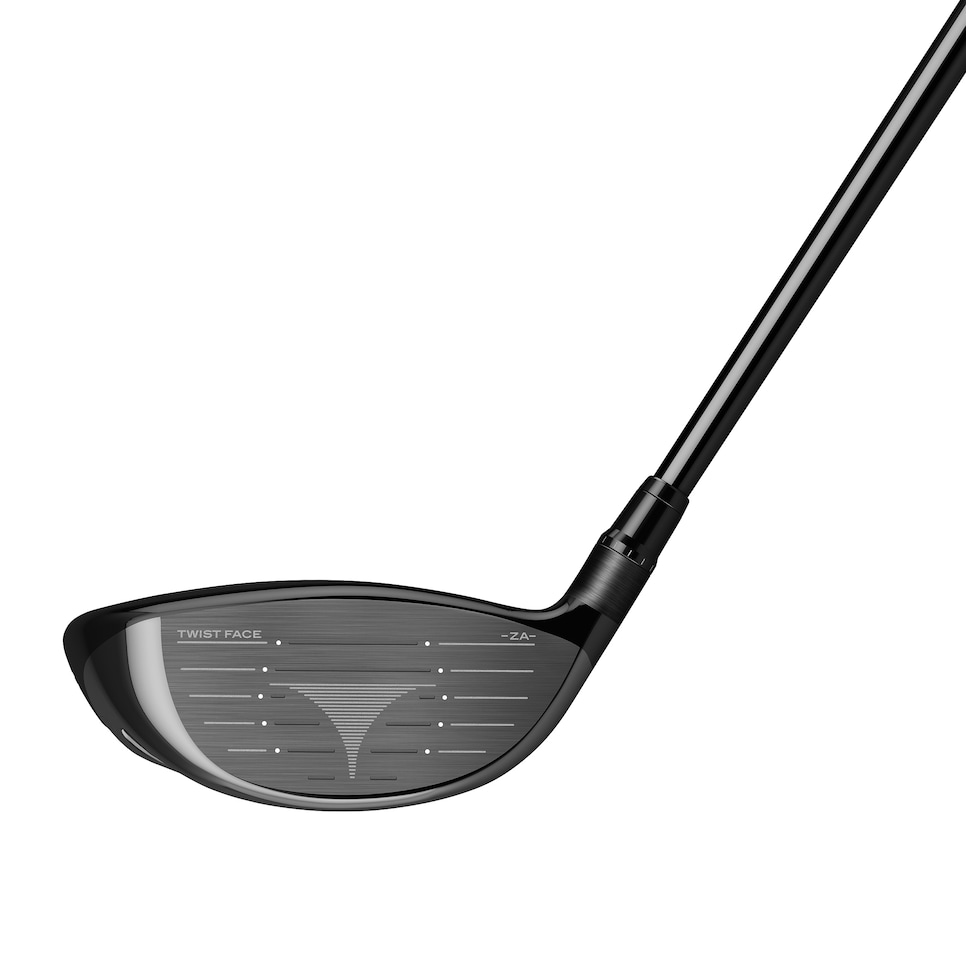 2. Still, this super-sized fairway wood can be played off the deck. While the size and deeper face may not be immediately conducive to shots played directly off fairway turf (and a reminder that those types of shots with this type of club are again reserved for elite players), this latest version of the Mini Driver includes an enhanced sole design. Those with a sense of TaylorMade history will recognise the K-Shaped series of indentations and rails along the sole. It's relatively similar to what was seen on the Bubble and TiBubble clubs from TaylorMade's late-1990s era. The sole design improves turf interaction to allow for an easier glide along the turf for cleaner hits with BRNR Mini Driver's larger footprint.
The BRNR Mini Driver has already seen action, getting the call from some tour players at the Masters (Bryson DeChambeau and Fred Couples) and last week at the RBC Heritage (Tommy Fleetwood).
"BRNR has been very popular in testing with tour players," said Keith Sbarbaro, TaylorMade's vice-president of tour operations. "Players are always looking for a club that can be versatile and reliable off the tee, and BRNR [ticks] both of those boxes."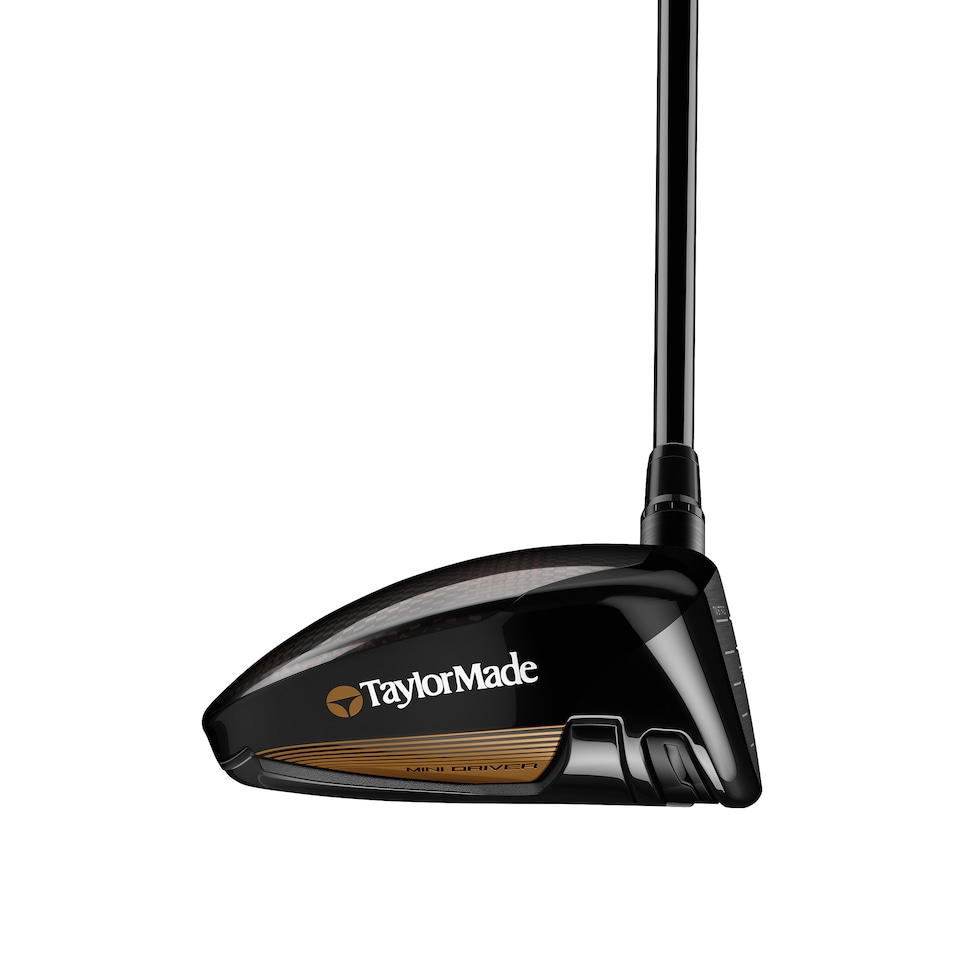 3. Staying true to TaylorMade's adjustable past. This latest mini-wood iteration might very well be TaylorMade's most adjustable. In addition to the 12-way adjustable hosel that tweaks loft and lie by plus/minus two degrees, there are two sole weights in the front and back. Shifting the 13-gram, heavier weight to the rear increases stability for better forgiveness and higher launch, while putting the heavier weight in the front location produces a lower-spin offering with a flatter, more piercing trajectory.
"The BRNR Mini Driver is a modern interpretation of a classic driver, showcasing our long-standing heritage in the sport," said Tomo Bystedt, TaylorMade's senior director of product creation for woods. "While it has retro aesthetics, it's no showpiece to hang in your office. It has the horsepower to attack golf courses and can be a major asset in the hands of the right golfer."