WHAT YOU NEED TO KNOW: The Ping G430 family of fairway woods and hybrids share the weight-saving technology of carbon composite on the crown with the speed benefits of a face structure that wraps around the sole and crown for better overall flexing. There are three models on the fairway woods: the standard, high-forgiveness Max, the slice-fighting SFT and the low-spin, tour-inspired LST, which features a high-speed titanium face and body. The hybrid comes in a forgiving, one-size-fits-all version that has lofts that stretch from almost a 2-wood to almost an 8-iron.
PRICE: Fairway woods, $659 (Max: 15, 18, 21, 24 degrees; SFT: 16, 19, 22). Hybrids, $559 (17, 19, 22, 26, 30, 34 degrees).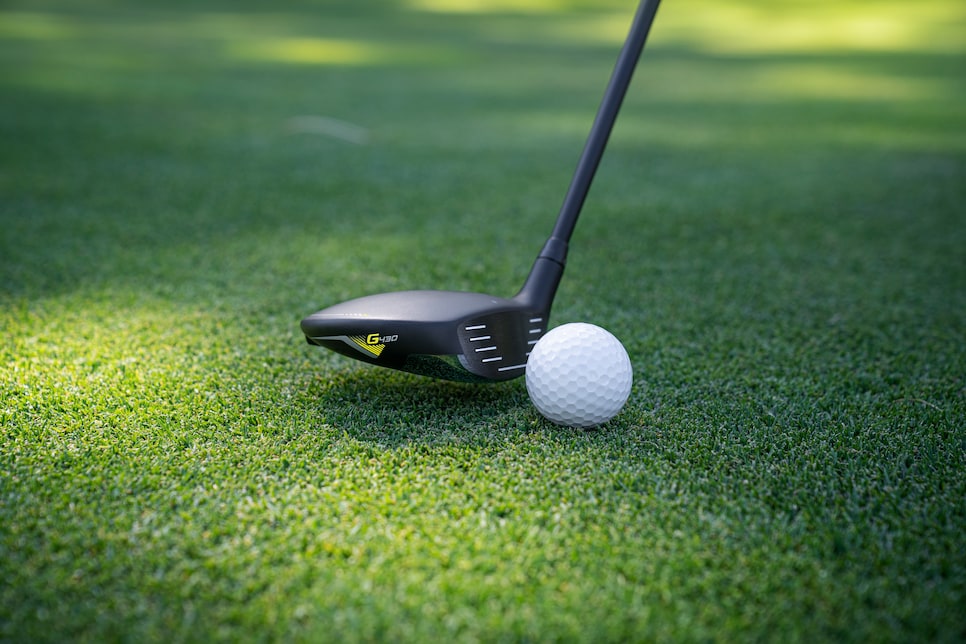 RELATED: Ping G430 drivers – what you need to know
3 COOL THINGS
1. There's lighter and thinner, and then there's carbon composite. With fairway woods and hybrids having less volume to redistribute weight, making the crown thinner wasn't enough to improve performance for the latest G430 metalwoods. That's why both the fairway woods and hybrids feature an ultra-thin (0.7 millimetres, or thinner than a credit card) and ultra-light carbon composite piece that wraps around the crown, rear and side skirts. That piece saves 10 grams on the G430 Max and SFT and the G430 hybrids, while about 8.5 grams on the titanium G430 LST fairway wood. That saved weight, combined with an 80-gram tungsten weight pad in the sole of the LST fairway woods, helps push the centre of gravity lower so it's more in line with face centre for better energy transfer.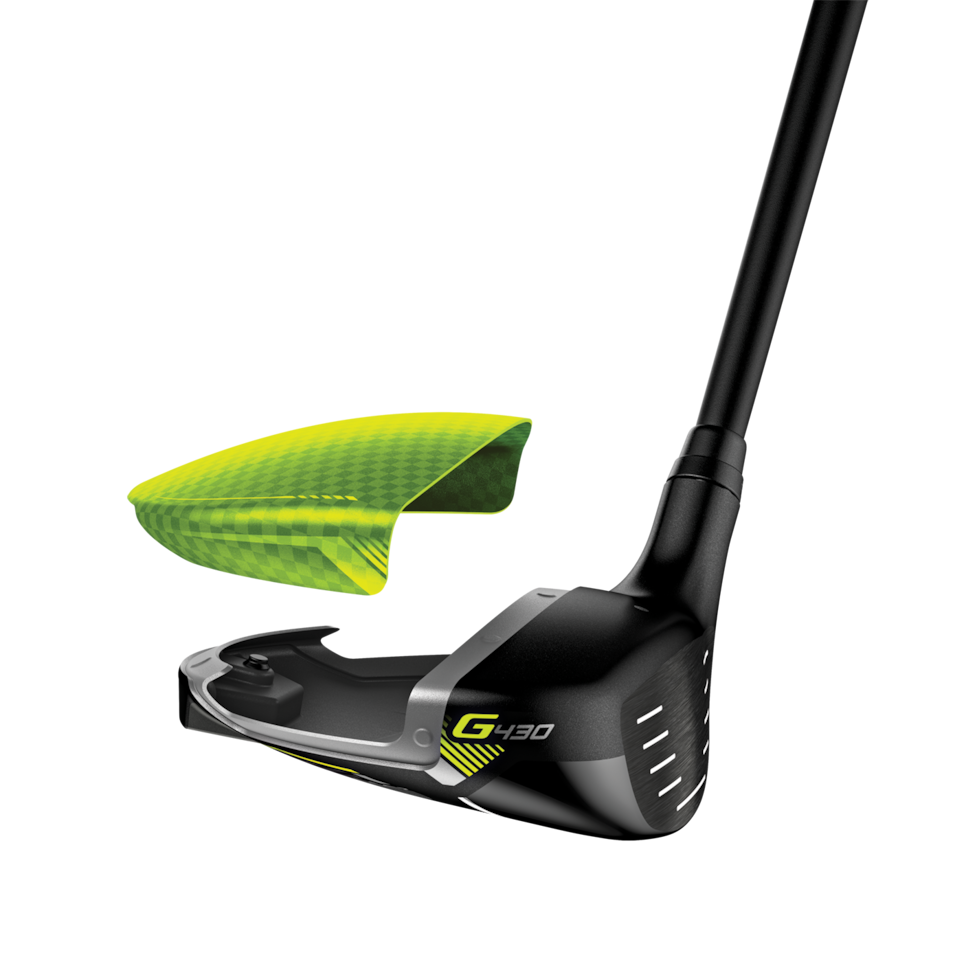 While Ping has maintained for years that high forgiveness on mishits (as measured by moment of inertia) is paramount, these new metalwoods focus less on MOI and more on getting that CG lined up more effectively. While still high among all metalwoods, Ping's team let the MOI soften a bit in pursuit of better performance, said Ryan Stokke, Ping's director of product design. "Getting the CG in a better place is actually going to lead to better dispersion on the golf course," he said. "We've done a lot of work with our simulations and you can actually show it with a high level of confidence, even before you make a prototype, that, say, a 10 percent reduction in MOI but an improvement in CG to this location will lead to keeping dispersion as good or even tightening dispersion because of the efficiency of impact."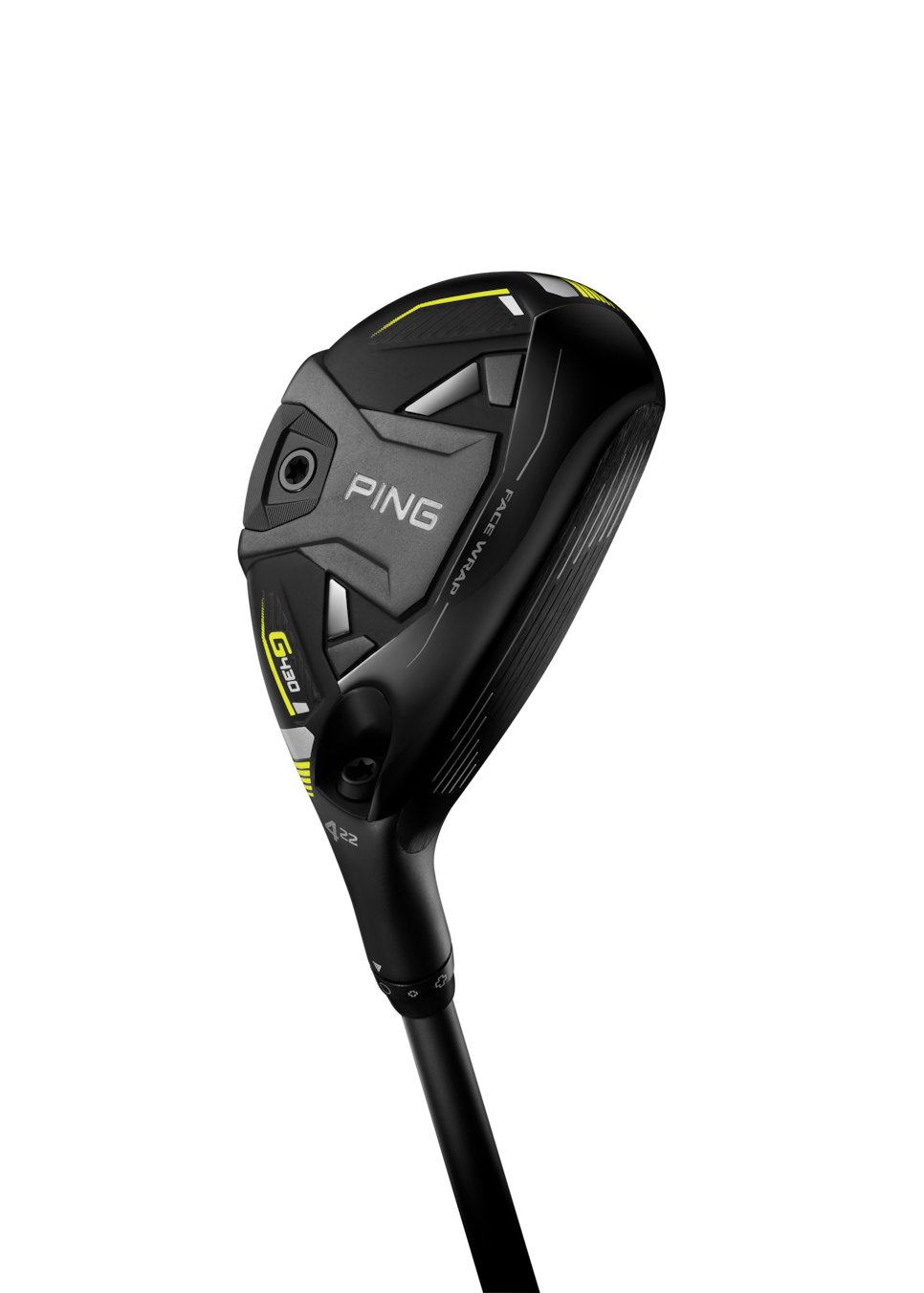 2. A face made for your misses. Both the steel fairway woods and hybrids use a high-strength maraging steel alloy in the face, while the titanium LST fairway wood uses a beta titanium alloy (Ti 2041). Both faces also benefit from a wraparound design where the face insert overlaps into the crown and sole. This creates a larger area of higher ball speeds so mis-hits lose less distance. Both designs also continue the idea of changing the crown-to-sole curvature on the face (what's called "roll"), introduced last year. The lower part of the face has less loft to reduce spin and launch shots with more velocity. That's especially useful for fairway woods and hybrids where the vast majority of impacts occur below face centre.
RELATED: Ping G430 irons – what you need to know
3. A full range of head styles, lofts and adjustability makes the fairway wood/hybrid menu range from 13 degrees to 35.5 degrees. The G430 Max yields high forgiveness and a neutral flight and should be the option for the majority of players, but the SFT and LST models are built for differently distinct player types. The SFT features more loft (a degree weaker loft than the Max models), a slightly heel-biased internal weighting and a slightly lighter weight to give these players more control and counteract a slice. The all-titanium LST was built specifically with tour player input to maximise low-spin performance for faster swings. Its standard lofts are a half-degree stronger.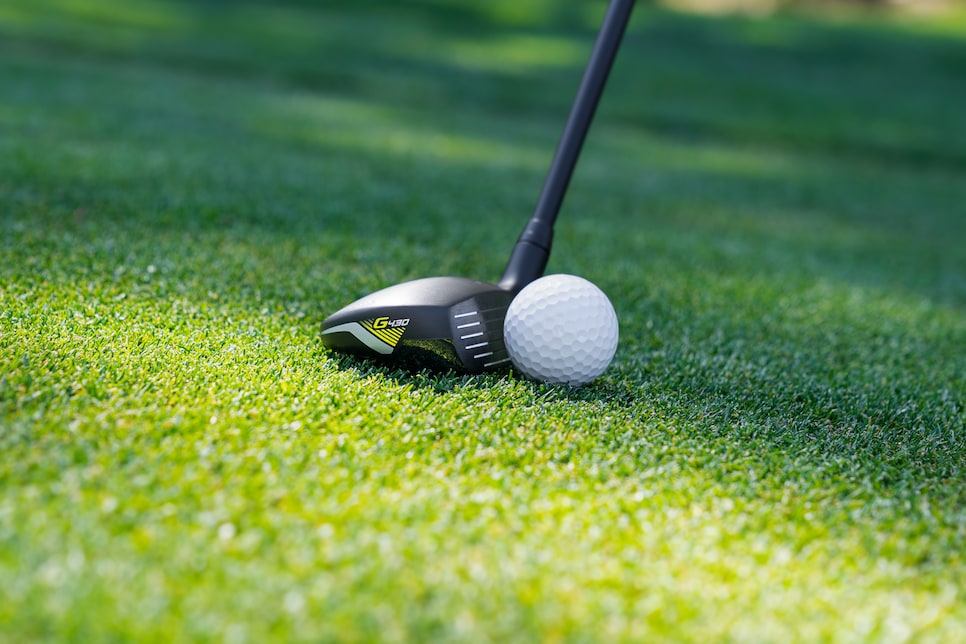 The fairway woods and hybrids all feature Ping's adjustable hosel that changes loft by plus/minus 1.5 degrees. Both clubs also are offered in a lighter weight HL version. They use shafts that are 15 to 30 grams lighter, while the backweight in the sole changes from 12 grams on the standard fairway woods and hybrids to 5.5 grams to save even more weight, reducing the total weight by 15 percent to help increase swing speed potential for those with more moderate swing speeds. The hybrids feature progressive sizing with the lowest lofts checking in slightly larger and the highest lofts staying slightly smaller.