WHAT YOU NEED TO KNOW: As Mizuno's director of product Chris Voshall likes to say, "Mizuno is working at its best when it goes smaller, faster, better." With the company's new T24 wedge, that means a more compact overall look with a thinner top line and a shorter distance from heel to toe to accentuate a player's ability to control these essential scoring clubs. Two new groove designs and patterns for is specific to higher and lower lofts to provide more opportunity for the groove edges to interact with the ball for better spin, while the tapered shape to the upper portion of the blade adds stability so that spin is more consistent across the face.
PRICE & LOFT-BOUNCE OPTIONS: $339 each. T24 is offered in 17 loft-bounce combinations (46 to 60 degrees), five sole grinds, three optional looks (raw, soft white, denim copper).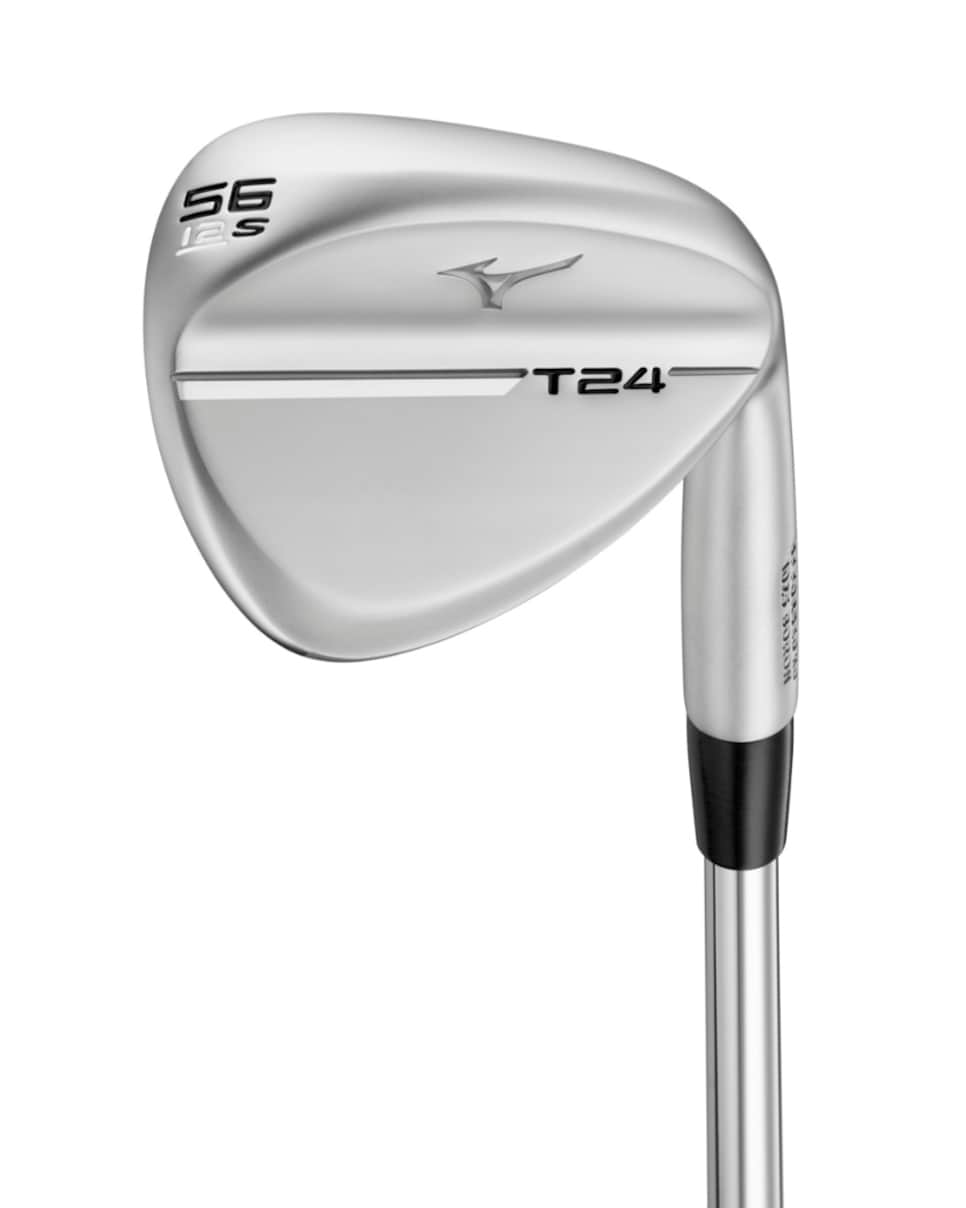 3 COOL THINGS
1. A distinctive, player-focused shape. Larger wedge shapes have become sort of 'a thing' as manufacturers looked to find ways to shore up average golfers' unreliable short games. And while Mizuno offers the slightly more full-sized S23 wedge in its line-up, the more compact T24 line makes a case that a wedge might be no less helpful (and even more useful) when it's slightly downsized. Or, more accurately, specifically sized.
For the T24, while that means thinner toplines and shorter, more compact blade lengths, it also means a head that transitions in shapes. There's more of a straight line look on the lower, full-swing lofts (for easier transition from the short irons), and that moves to more of a rounded look on the higher lofts to emphasise shot-making finesse (open-face shots in particular). Throughout, though, the T24 maintains a low toe and heel shaping for a classic teardrop shape.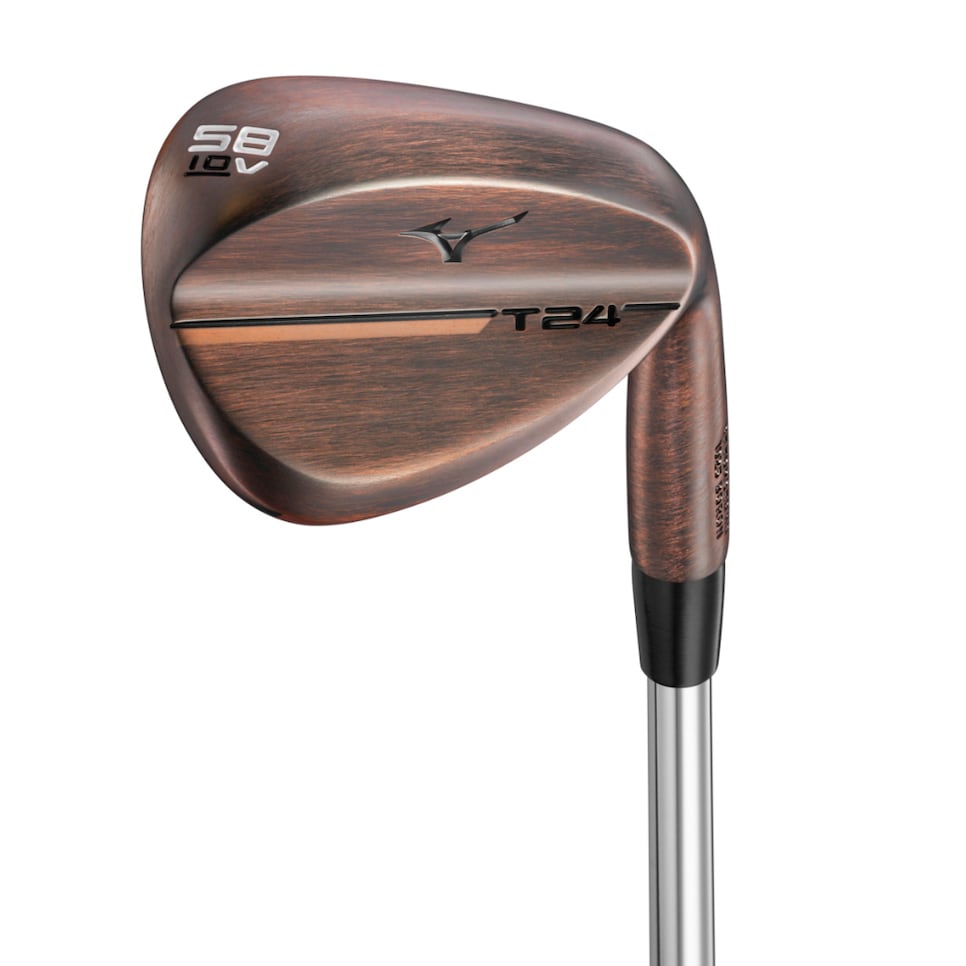 2. The new specifics on loft-specific grooves. Mizuno was at the forefront of the idea that grooves should be designed distinctly by loft. That means lower lofts would feature narrower, deeper grooves to channel debris and moisture away and thus accentuate spin on full shots, which of course is how lower-lofted wedges are typically used. Higher lofts use a wider groove to assure better grab on the partial shots that are commonly played by these wedge lofts. On the T24, that specificity goes a bit further, with the lower lofts featuring 17 grooves and the higher lofts utilising 15.
The groove itself, relatively unchanged since 2011, gets an upgrade, too. A more precise manufacturing process allows the shoulders of the grooves to get a sharper edge for better grab. That also allows the grooves on both the wider and narrower platform to get just a little closer together for more effective interaction between clubface and ball.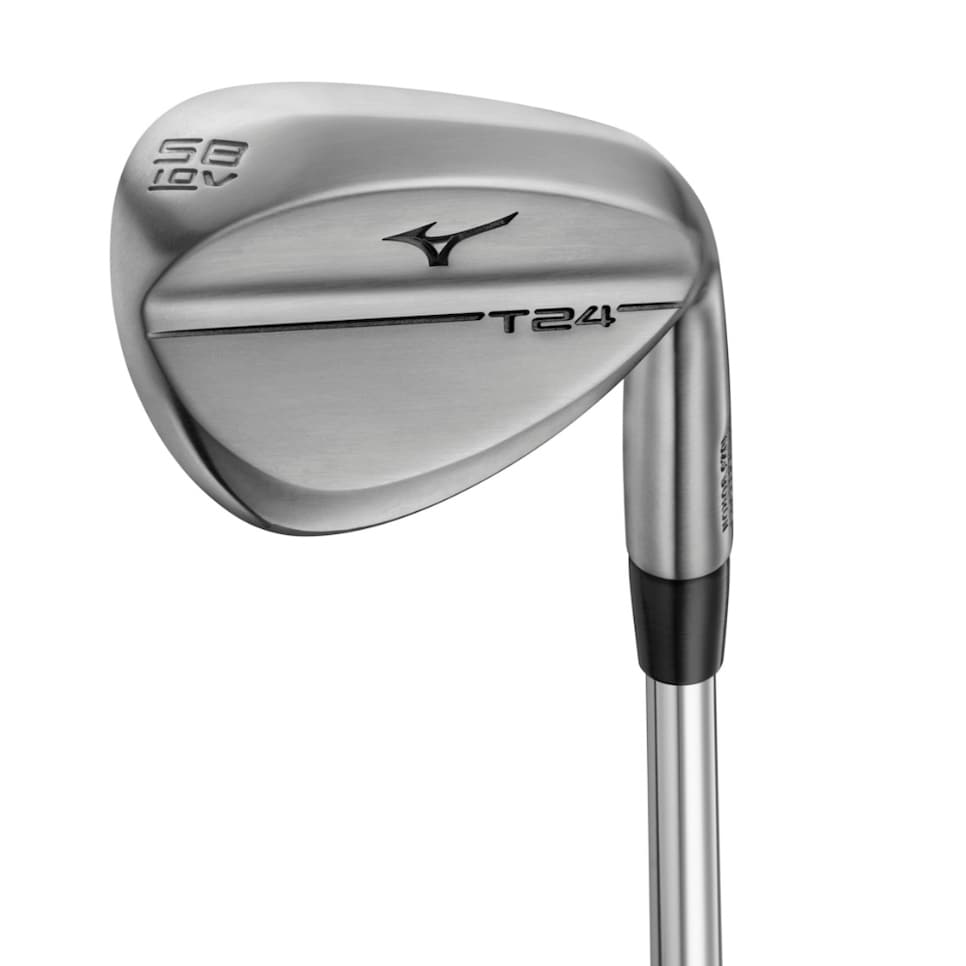 "We've done a lot of robotic testing to see how we could optimise the different grooves even more," Voshall said, pointing to a subtle geometric shift by designing the angle where the walls of the groove meet the surface of the face with a conic section rather than just an aggressive single radius. "It gives you more control of the angle entering and the angle exiting that section of the groove for an ever so slightly sharper shoulder," he said. Voshall also said the precision in manufacturing of the groove means Mizuno is changing the cutting tool on grooves two and three times as often as was originally recommended by the vendor.
3. A new grind. The T24, which again is a forged design made of boron-infused 1025E carbon steel, adds a fifth sole grind that grew from the R&D team's work with tour players. Increasingly, there's a desire for that difficult mixture of a lower leading edge, smooth turf interaction and the challenge of tighter cut lies on courses played on tour and increasingly everywhere else. Enter Mizuno's new V-grind. In the V-grind there's a very high bounce near the leading edge and then extreme relief on the trailing edge side. Across all the grinds, there also have been subtle tweaks, as well.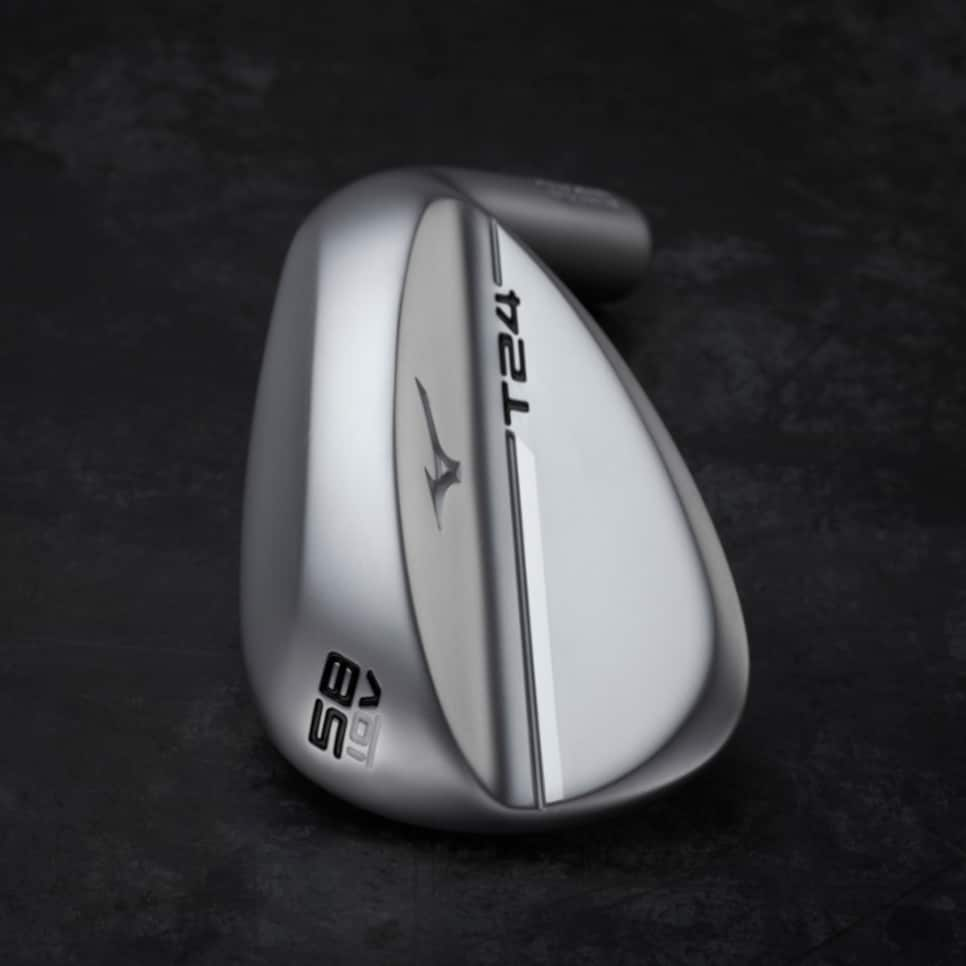 "We've touched the heel transition on all of them," Voshall said. "We got more aggressive on how the heel transitions to make them softer just to remove any potential for grabbing the turf on that heel side."