Any time you get off to the start that Max Homa got off to this PGA Tour season, fans and media will be prepared to pounce at the first sign of weakness. That initial sign has appeared in the form of consecutive missed cuts for Homa, one of them coming at the US Open in his hometown at LACC, where a number of folks predicted Homa to get over the major hump.
Prior to his two recent trunk slams, Homa had only missed two cuts in 16 starts all season. He's already won twice, finished second to one of the best golfers in the world, Jon Rahm, at Riviera, and has four top 10s, all of them in designated events. Hardly slumping.
But someone naturally had to ask "what's wrong?" after Homa's last two starts, a question the six-time tour winner appeared to take a little offense to judging by his eyebrow-raising reaction:
That face. Absolutely perfect. Screams "dude, I've made over $8.5 million this year, F— you talkin' 'bout?"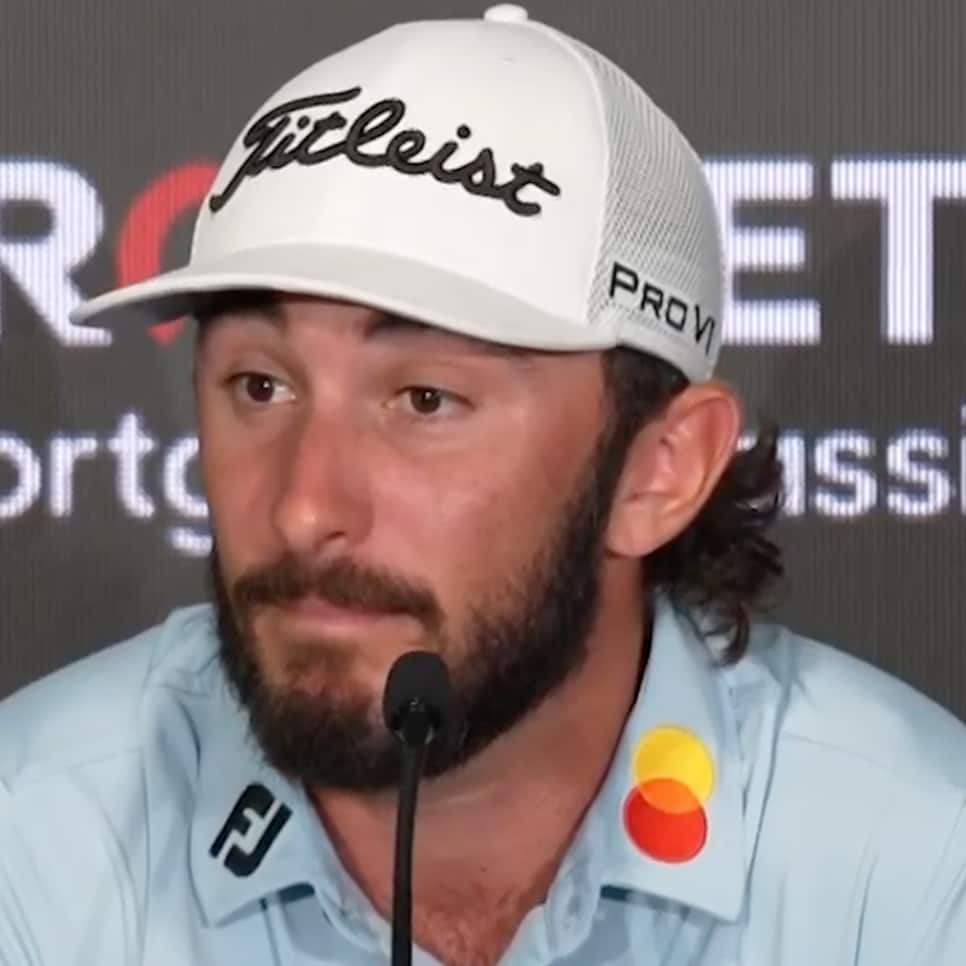 New meme format just dropped.
In fairness to the reporter in question, Homa has only made those two starts since the Charles Schwab Challenge, which was played Memorial Day weekend. So it "feels" like it's been a prolonged, month-long slump for the affable pro. In reality, it was two bad weeks, and, as Homa explained, they really weren't all that bad. Homa knows how slim the margins are better than anyone on tour. He missed the weekend by two shots at LACC and by one at TPC River Highlands, where he shot a second-round 65 and got to three under, which wasn't enough in a birdie-fest. Tough break, close call, but we can't be calling tough breaks and close calls slumps now.