One of the traditions unlike any other at the sporting event known as the tradition unlike any other is searching through the galleries to see people strutting around in their green jackets. This, of course, is proof these folks are members of Augusta National. Or, even cooler, they actually won the Masters at some point.
Many are recognisable faces, from NFL Commissioner Roger Goodell to former US Secretary of State Condoleezza Rice. And all can lay claim to being part of one of the most exclusive clubs in the country.
In short, it's good to be a green jacket. But this year, it won't be so bad walking around with a red jacket there instead. Yep, a red jacket. One of these bad boys: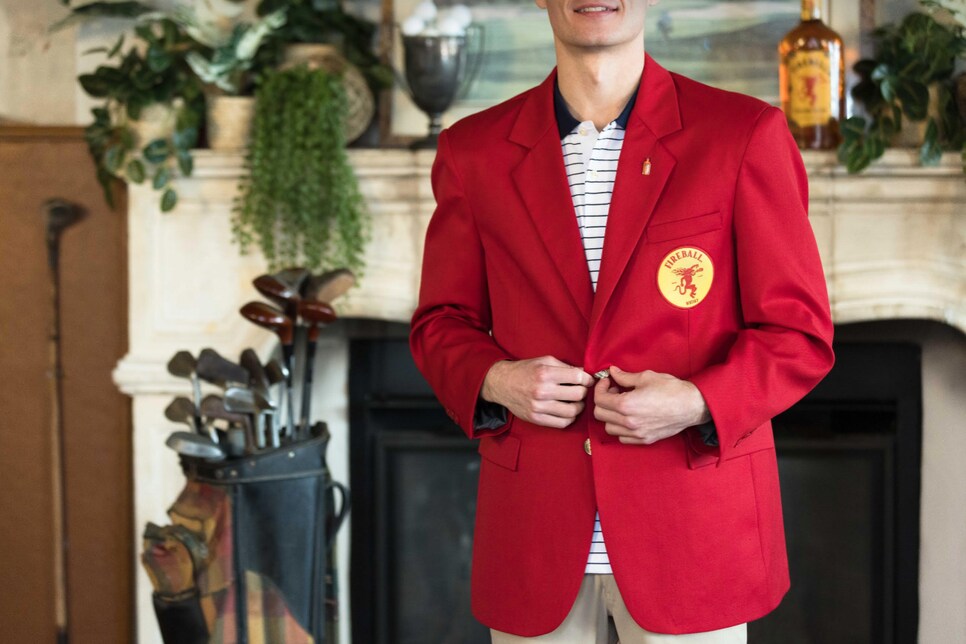 So what's up with this loud fashion look? Well, as you can probably tell from the crest, the jackets are part of a marketing campaign by Fireball. The makers of the cinnamon whisky are handing out these custom-made coats – as well as a $1,000 stipend – to 10 patrons attending the tournament.
The jackets come with a Masters-green liner, monogrammed buttons, and a patch on the inside that allows people to claim free fireball for the rest of their lives. Not too shabby. Although slightly more dangerous than the free-for-life cafe lattes that Kramer won in "Seinfeld."
We can only see a couple possible snags to this aggressive guerrilla marketing camapign. For one, if it's really hot weather at Augusta National this April, those might get uncomfortable. For another, we'll have to see how Augusta National reacts to this promo. Keep in mind there was a rumour a few years ago that the club was enforcing a list of banned phrases, including Bud Light's popular "Dilly, dilly!" cry.
Anyway, if you're bold enough to wear this, there's a possibility you could end up on the long list of people who have been put in Augusta National's penalty box. Because as golf fans – and others like Gary McCord – are well aware, Augusta National take its rules seriously and isn't afraid to ban people.
But if you are interested in being paid $US1K to wear a red jacket and having access to free cinnamon whisky the rest of your life (again, decent deal), check out www.FireballRedJacket.com from March 20 to March 29.
So good luck winning a red jacket, and if you do, maybe just keep an extra lookout for the green jackets – and security – come tournament week.