Boo.
Did I get you? I definitely got you. And you can put that type of fear into your golf opposition with a purchase or two.
We all know that golf balls are supposed to be plain, white and boring. What this article presupposes is … maybe they don't have to be. Especially with the scariest holiday coming—outside of spending Thanksgiving with your family—now's the time to buy one, two or five of these choices and finally get your game on the right track.
TaylorMade TP5 Pix Halloween Golf Balls
I was about to call this a Frankenstein golf ball, but my high school teacher would be furious if I didn't mention that this is actually Frankenstein's Monster. At $53, or a very non-scary four interest-free payments of $13.24, these TP5 PIX (OR TREAT) golf balls are what you need to finish October on a high note. Commenter Mathieu of Ice said that this gift was great "for a scramble with the boys," so you should take that into account.
$53 | TaylorMade Buy Now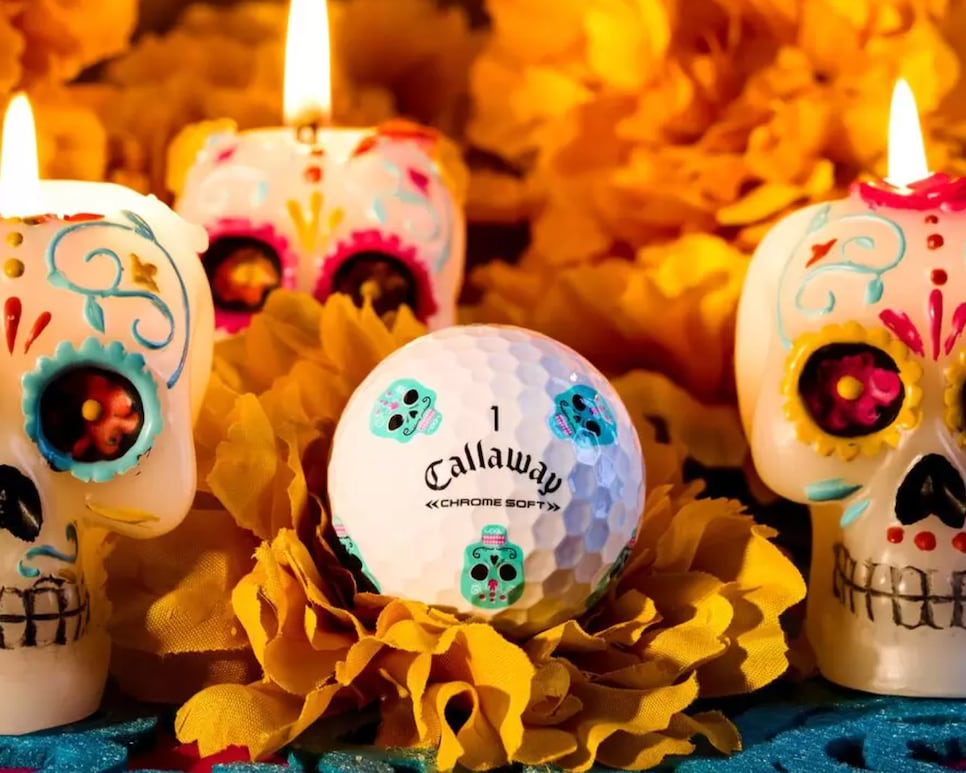 Limited Edition Chrome Soft Truvis Día de los Muertos Golf Balls
Limited edition? Don't mind if we do. These Día De Los Muertos golf balls are deadly and not just good-looking. You've got Callaway's expert Tour Aero innovation and a Chrome Soft guarantee at your fingertips. The skull design is cool as hell and the light blue and pink art may be what you need to find your golf ball amongst the autumn leaves. Or just hit it on the fairway/green every time and don't worry about those exhausting golf ball hunts. That's truly the most dangerous game.
$50 | Callaway Buy Now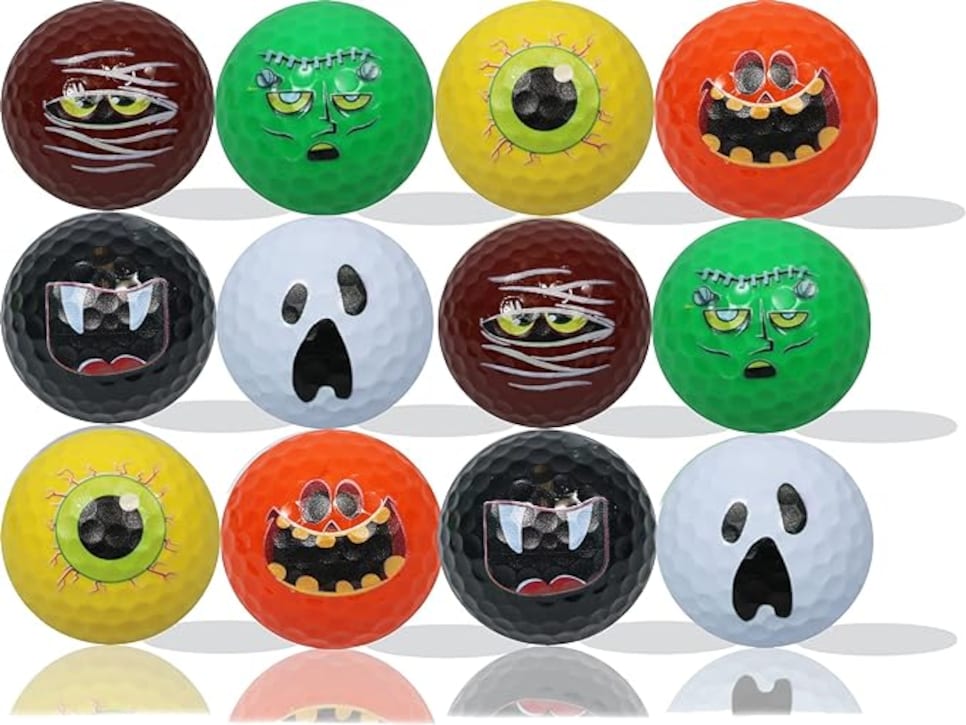 Halloween Golf Balls
These GBM Golf Balls are relatively cheap—not even $30 for 12—and truly a potpourri of fun Halloween-esque ideas. You've got ghosts. Fitting. You've got fangs. Checks out. You even have an eyeball. Nothing spookier than blurry vision. Buy a pack of these balls, support a small business and try to hit a pumpkin as far as you can.
$30 | Amazon Buy Now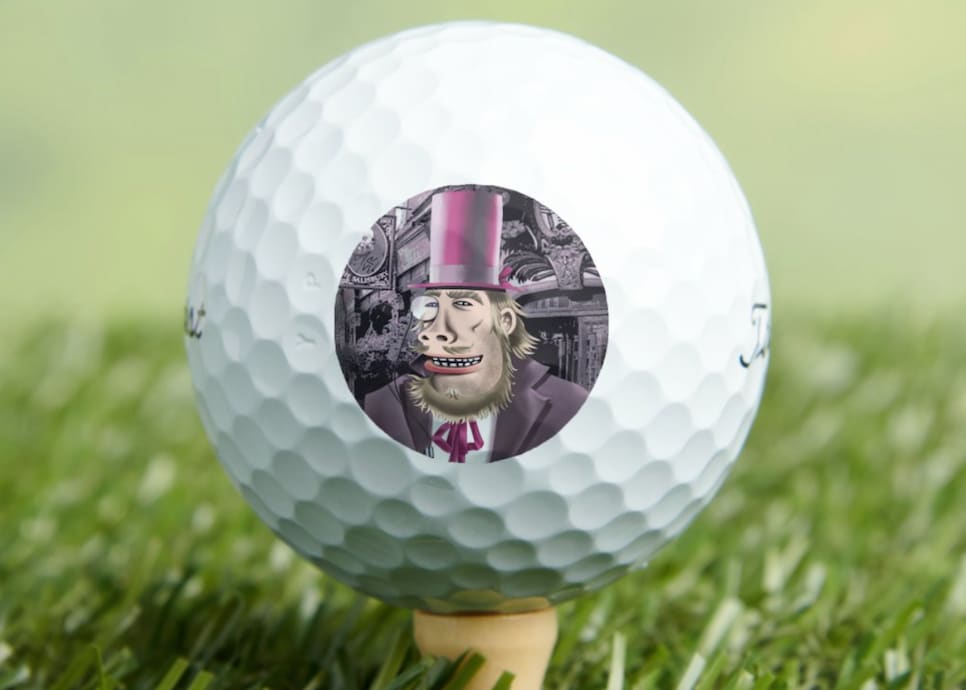 Hanging With Hyde Titleist Pro V1 golf balls
These Dr. Jekyll and Mr. Hyde-themed Titleist Pro V1s contain the sophistication you need to impress the English majors in your golf foursome. The story focuses on a doctor attempting to repress evil urges as he creates a potion that ultimately splits his personality into two: a respected medical professional and an insidious murderer. Hopefully, these golf balls don't turn you into a literal killer, but an individual with a killer drive would be just fine. Incredible top hat on Mr. Hr. Hyde as well. Maybe try one of those on the next time you hit the course.
$76 | Zazzle Buy Now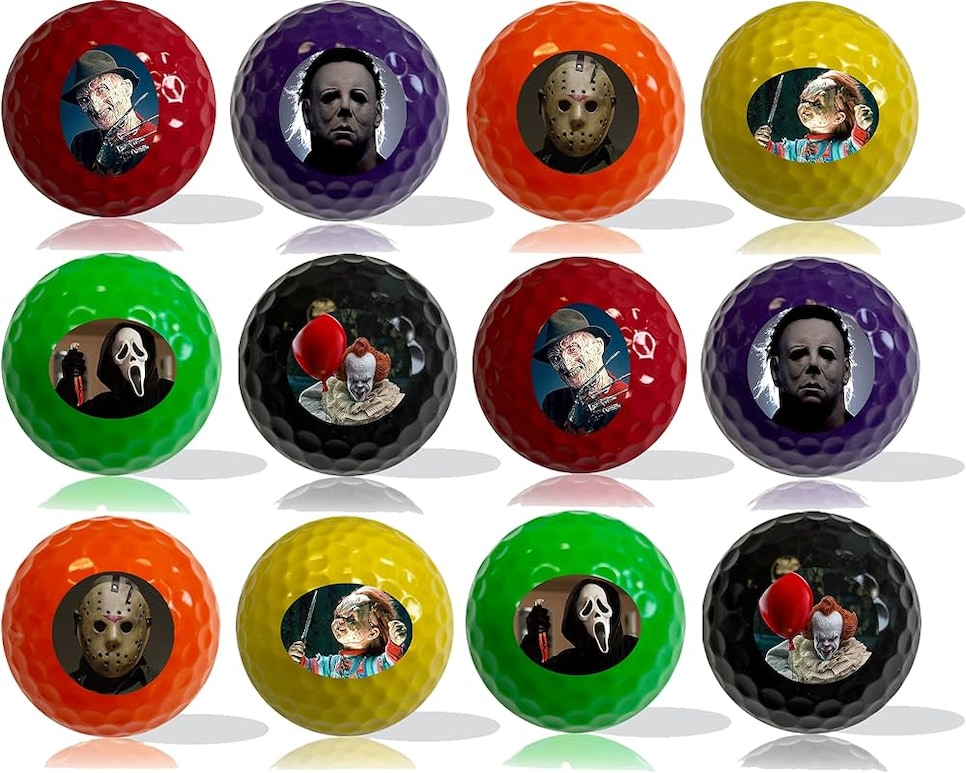 New Novelty Villains of Halloween Golf Balls
Pennywise, Ghostface, Chucky and more. It's time to petrify your friends (and enemies on the course) with these villains donning your golf ball. There's nothing more Halloween than a horror movie, and hopefully your game doesn't replicate the scares. Maybe a scream or two of joy?
$20 | ReNew Golf Balls Buy Now
This article was originally published on golfdigest.com