Will Zalatoris made several discoveries during the 100 or so days he wasn't able play golf last year.
The 26-year-old Texan withdrew during the third round of the BMW Championship with a back injury on August 20. That came only a week after securing his first PGA Tour win at the FedEx St. Jude Championship. After the WD, Zalatoris announced an extended break from competitive golf, which saw him miss the Tour Championship, Presidents Cup and the tour's fall events to rehabilitate two herniated discs. The Dallas-based Zalatoris said he didn't resume playing and practicing until December 1.
One of the discoveries Zalatoris made was of no use to his game. "I found the end of Netflix," Zalatoris said Tuesday ahead of his event debut at the Sentry Tournament of Champions in Hawaii.
Another revelation, though, was helpful. He realised it was possible to get over the frustration of three runner-up finishes on the PGA Tour last year—two of which came in major championships—by simply having time off. While inside the bubble on the PGA Tour, Zalatoris was constantly reminded of his three second-place results: playoff losses to Luke List at Torrey Pines and to Justin Thomas at the PGA Championship, as well as a joint runner-up to Matt Fitzpatrick at the US Open.
"I've been so close so many times … if anything, after having time, off it's hard to remind myself of all the second places," said Zalatoris, who had the most prize money and best world ranking of anyone without a PGA Tour win until he broke through in Memphis in the FedEx Cup Playoffs.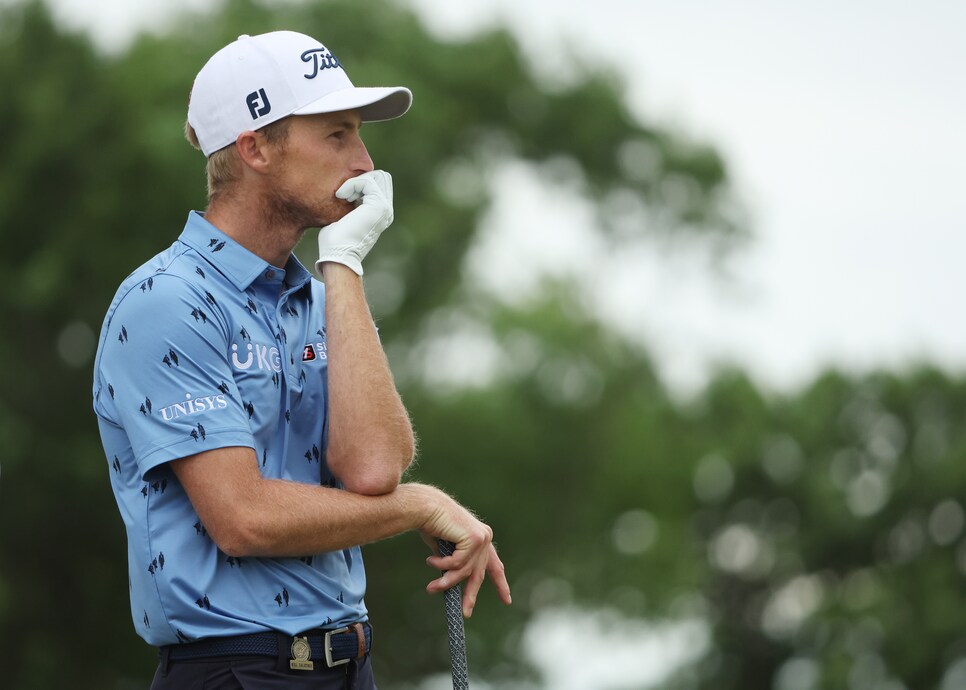 Zalatoris also learned a lot about his body with the help of chiropractor, Dr. Greg Rose. "Probably more than I ever wanted to [learn]," Zalatoris joked. Mainly, that his right hip had fallen out of alignment despite his powerful swing helping him rank No.1 on tour last season for strokes gained/approach and also in the tee-to-green category.
"We spent a lot of time understanding the pressures of my golf swing and understanding how I how I push off my right side, and I do it later than a lot of guys," Zalatoris said. "So, what that does for someone with a lot of side bend is it gets my right hip high, and my spine is tilted back. Dr. Rose said, 'Duh, no wonder you had a back issue.' But it's a good thing that it was just a motor pattern as opposed to something that was structurally wrong, because [motor pattern] is something that you can fix [easily]."
In response, Zalatoris has made minor swing changes to his setup, which are designed to give his swing "longevity".
"I'm trying to get more centered [at address], as opposed to having the ball forward [in my stance] with more spine tilt at address," he said. "[I'll try to have] more of a turn as opposed to kind of a lateral shift."
Despite the time off, Zalatoris appeared refreshed. If anything, he said the injury was a blessing in disguise, as it facilitated an increase in "efficiency" and will lead to more clubhead speed. He is currently playing a 44½-inch driver but hasn't lost any speed. "Once I go back to the 46-[inch driver], I'll actually [see a] net [increase] in speed with my original gamer. I'm more efficient in my golf swing because of the efficiency with how I now push into the golf ball."
Zalatoris improving his ball-striking is a likely scary proposition for his peers, especially if he can improve his putting from last season's strokes-gained rank of 103. Perhaps that's the key to breaking through for a major victory, having finished in the top 10 at three of the four last year.
"Everything feels really good; we're just [going to] keep doing what we're doing and let the next win [happen]," he said.
For now, Zalatoris will reap one of the benefits of winning on the PGA Tour—playing this week's Sentry Tournament of Champions at the picturesque Plantation Course at Maui's Kapalua resort. The tournament has historically been exclusive to the 30 or so winners from the previous year on the PGA Tour, but this year it was extended to players who made it to the season-ending Tour Championship at East Lake. It has also been elevated in status to now boast a $15 million purse, of which $2.7 million will go to the winner.
"It's pretty cool to be with all the champions from the past year and obviously the guys who made it to East Lake," Zalatoris said. "This is the best of the best. It's fun being here playing against the best competition in the world."