Tiger Woods' course-design firm, TGR, announced its newest project, an 18-hole course dubbed Marcella Club, to be built on a new alpine ski resort in Park City, Utah. It would mark Tiger's fourth 18-hole original design and his first routed through the mountains.
An early rendering indicates the par-72 layout will measure longer than 8,000 yards (7,315 metres) from the back tees – including a par 5 (the 10th) that could be stretched beyond 700 yards (640 metres) and a par 3 (15th) that tips out at 292 yards (267 metres). Each par 5 would measure more than 550 metres. Of course, Park City sits 2,100 metres above sea level, so the holes won't nearly play that long. There are also a few par 4s that will play less than 365 metres from the championship tees, plus a par 3 that will max out at 135.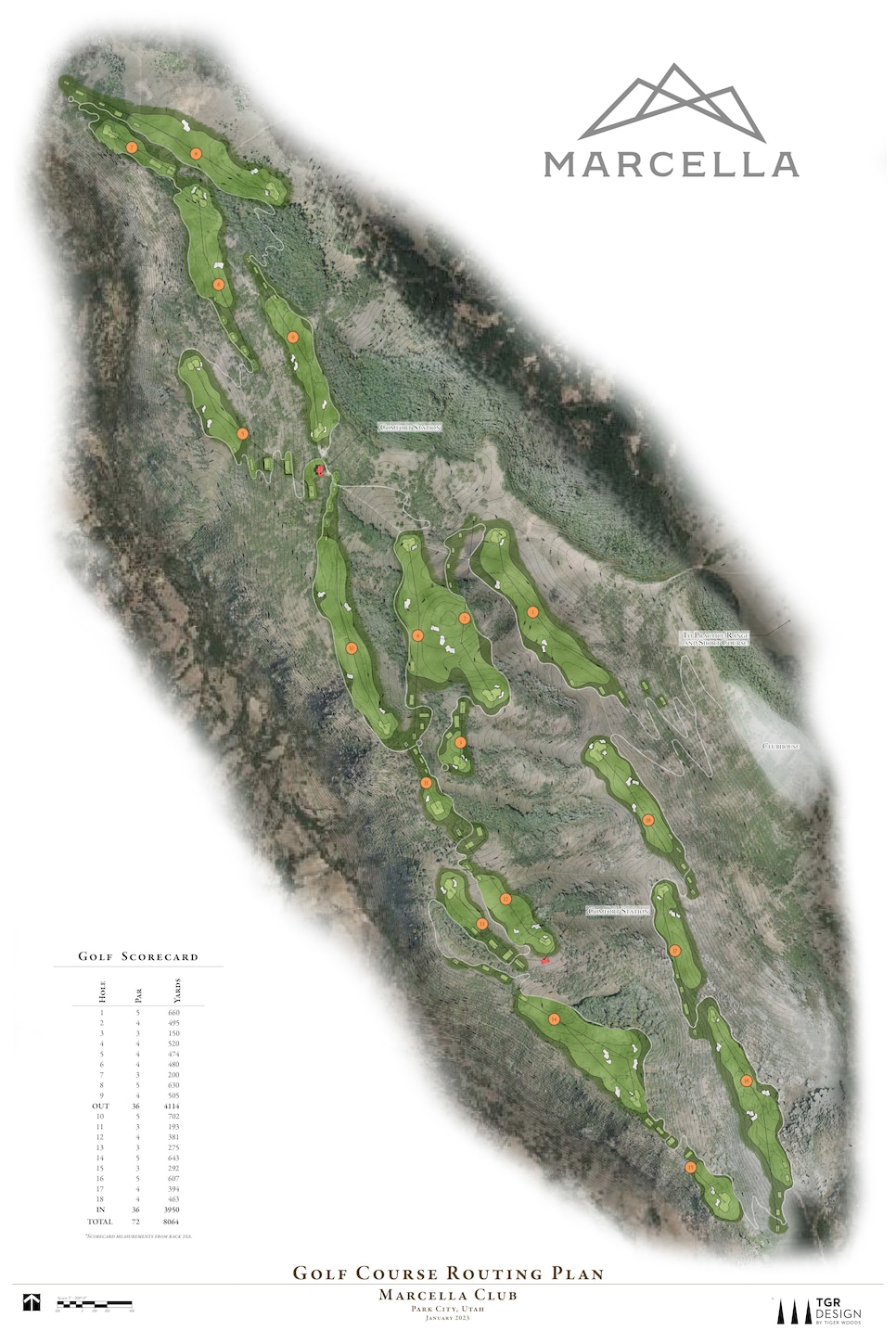 "I couldn't be more excited to be partnering with Marcella Club to design and create a new championship golf course just outside Park City," Woods said in a press release. "Utah is an incredible place, with favourable year-round weather that offers opportunities to be active outdoors throughout all four seasons – golfing, skiing, biking, hiking, and fishing – the list goes on and on. I'm thrilled to be designing a course in such a special location; this new course is uniquely beautiful and will offer engaging play for every ability."
The course will be part of 36 holes to be shared by Marcella Mountain and Marcella at Jordanelle Ridge with private homesites available for purchase at each. Ski-in, Ski-out access to Deer Valley, former host of the Winter Olympics, will be available from the development. The company says this will be North America's first world-class alpine village to be developed since 1981.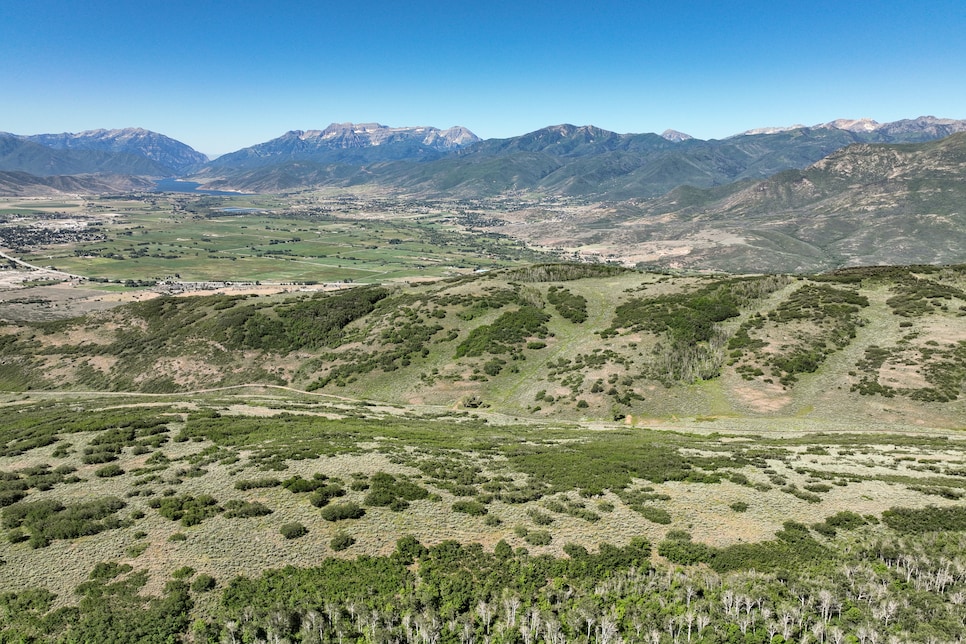 Tiger's previous 18-hole courses include Bluejack National, Payne's Valley and El Cardonal at Diamante in Mexico. His design team also has short courses opened at The Hay at Pebble Beach, The Playground at Jack's Bay in the Bahamas and short courses at Diamante.
Many who've played Bluejack National have commented on its resemblance to Augusta National, particularly at the par-3 12th, which plays over water to a shallow diagonal green backed by a pair of bunkers. While some suspect this is Tiger's homage to the 12th at Augusta National, where he has won four Masters, it could be based on the 12th at Muirfield Village, where Tiger has won eight times. Nonetheless, Bluejack is most likely an ode to Augusta. At the course opening, Tiger told reporters, "When I visited the site for the first time, I was blown away. It's definitely not the kind of site that comes to mind when you think of Houston. The terrain features a number of elevation changes and lots of tall, mature trees, more like something you would find in Georgia."