Last week, golf fans were surprised with some of the best news to come out of this whole quarantine. A golf video game, specifically a PGA Tour video game, was making a comeback. Details were still sparse, but a mini trailer for the game turned the hype machine all the way to 11.
On Thursday, the full trailer for "PGA Tour 2K21" dropped, and it included a reveal of the game's cover athlete – Justin Thomas. Other exciting details: 11 other tour pros will be in the game, there will be a PGA Tour career mode and it will come out August 21. For golf fans who love to hit the sticks, that date is now circled on the calendar.
While "The Golf Club" series has been in existence since 2014, and generally has good reviews from those who play it, something was lost in 2015 when EA Sports no longer made its PGA Tour game. That year, Rory McIlroy was on the cover. The previous 16 years, it was Tiger Woods.
All this video game news, plus the fact many of us are playing video games while stuck inside, had us feeling extra nostalgic. Naturally, that caused us to rank every installment of the "Tiger Woods PGA Tour" franchise because, let's be honest, we have the time. Without further ado, here is our definitive ranking of all 16 Tiger games, from 1999 to 2014. Oh, and it's not up for debate.
16. 2006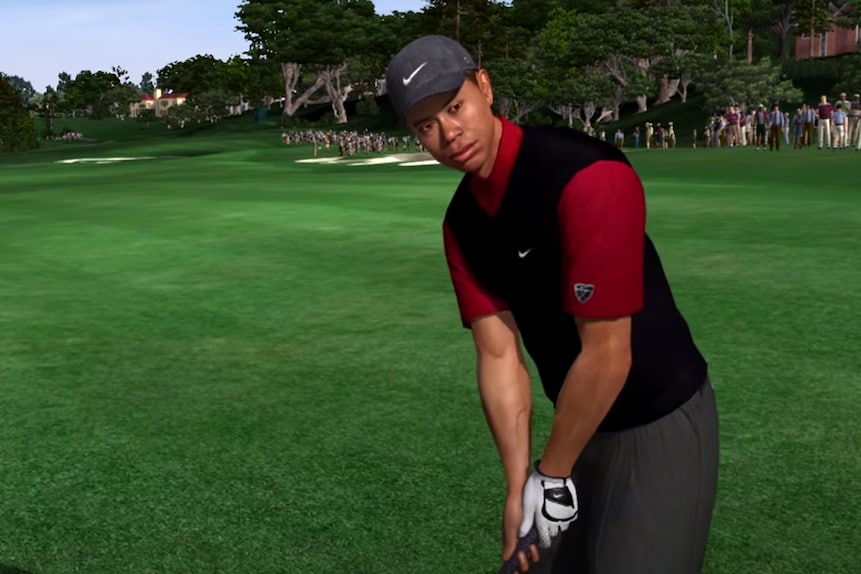 2006 was a very weird year for all the EA Sports games. It was basically a lame duck year, as Xbox 360 and Playstation 3 were now the systems to have. That left '06 games in limbo for PS2 owners. Essentially, they were the same game as the year before with a couple of dumb, shiny new features. This was definitely the case for the "Tiger Woods" series as well. '06 was as forgettable as they come.
15. 2000
Not all that different from 1999, which we'll get to in a bit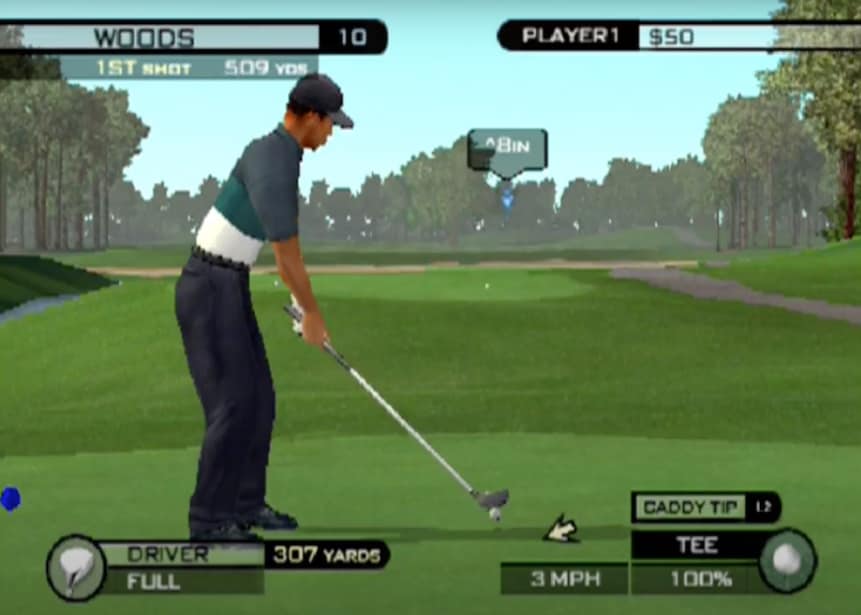 The first year of the analog stick swing. Literally changed the game.
13. 2003
Honestly, 2003 was great, but what came after it makes its existence almost irrelevant.
12. 2011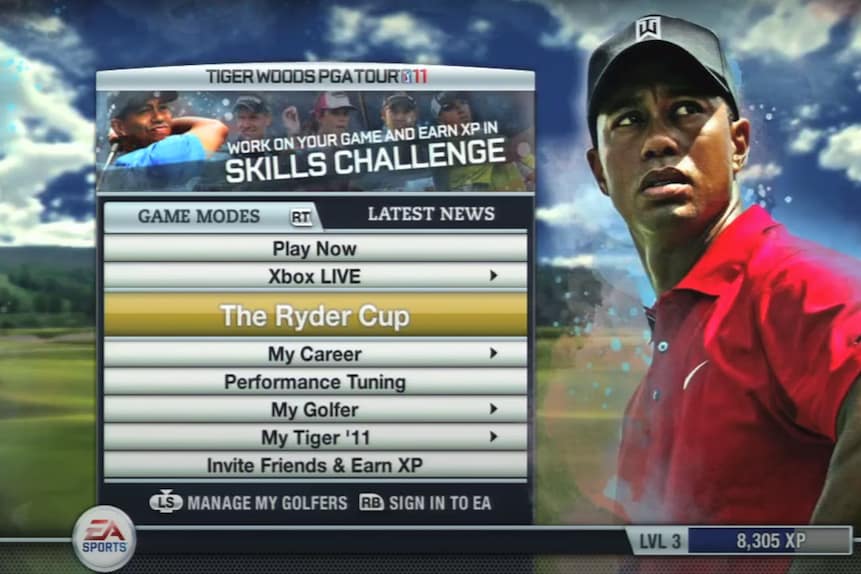 One of the big selling points for 2011 was the Ryder Cup mode, which flat out stunk. If you're going to introduce an event like that into the game, one people hold very near and dear to their hearts, you've got to do it right. Funny enough, they introduced a pretty big event in the 2012 version of the game and nailed it.
11. 1999
This is purely out of respect for the franchise. Back to where it all began. Graphics? Terrible. Gameplay? Pretty good for PS1 in 1999! After years and years of playing with the analog stick, I can't imagine playing a golf game where you had to time a meter like you're kicking a field goal in Madden, but that's the way it was. Kinda cool that it was exactly Tiger's swing, but it didn't feel like you were controlling him. Like I said, this is out of respect. By the way, something I just learned in doing research for this ranking was that there was an "Easter Egg" in the first 100,000 pressings of the game that played "Jesus vs. Santa," a lost episode of South Park, which is on YouTube. I'm not kidding.
10. 2001

The first "Tiger Woods" to be on PS2 had strong graphics and looked much more like the video games of today, as opposed to the Golden Tee-esque versions of 1999 and 2000. But this game still had the whack swing meter.
9. 2009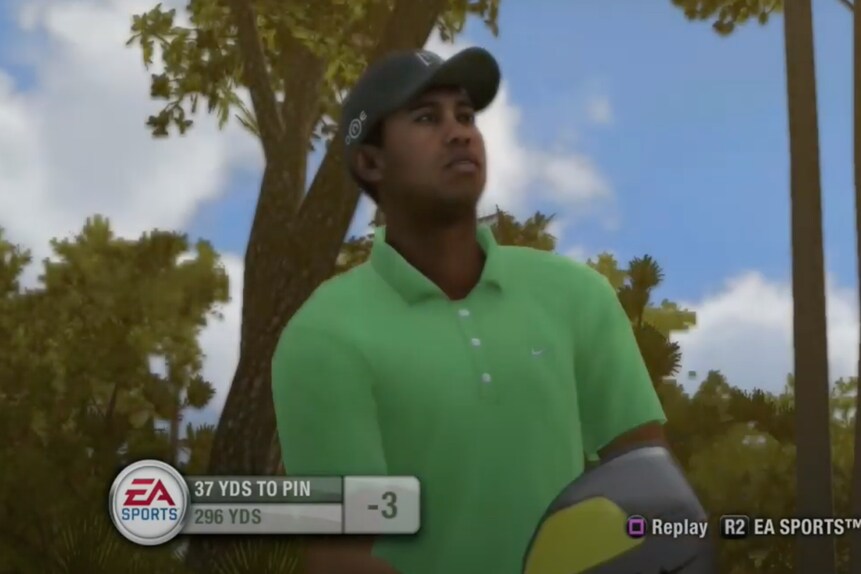 I think the only thing separating '09 from '08 was Hank Haney being your coach in the game. The hell was that about?
8. 2008
Might as well just lump 2008 and 2009 together. Kind of forgotten years in the series in my opinion. The big jump on the new systems came in 2010. Although, none of the newest games have the Jesus shot:
7. 2007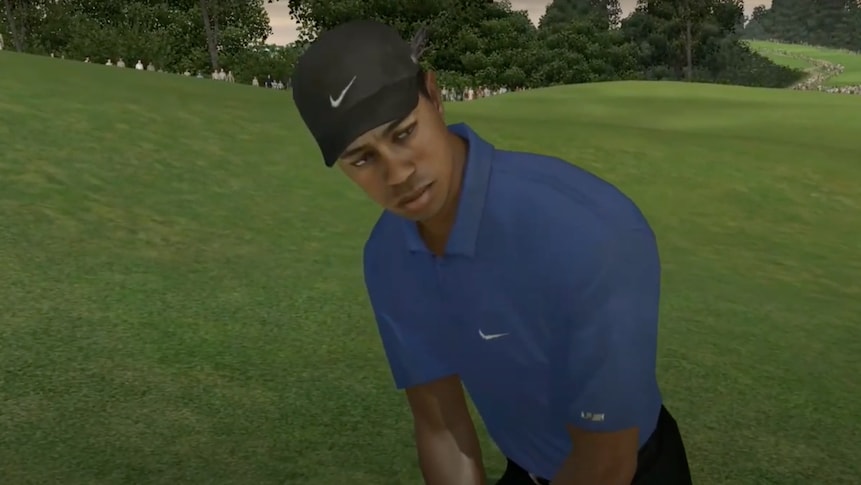 This year was a massive step forward for the game in graphics and presentation, which makes sense given it was on the new systems. The real fun, however, was on the PS2 version, which I still own. There was a great team mode and some fun fantasy courses (I believe there was a course in Central Park in this game). But the best part was the addition of Riviera, a course I must have played a thousand times in that game. I guess that means I was "woke" before "woke" even existed, which is an elite level of woke-ness.
6. 2010
2010 was a hit for many reasons, and I think the Nintendo Wii version was the most popular of the bunch this year. But I had it for Xbox 360 and it was just delightful. First off, it was perhaps the best cover of the series, featuring Tiger's famous, double-fisted US Open celebration at Torrey Pines. That was a particularly nice touch because this was also the first year the US Open was in the game, which coincided with the year it was back at Pebble Beach. Most importantly, this was Anthony Kim's video game debut, which was such a monumental occasion that there's video of Tiger talking up Kim in one of the game's trailers. This was probably the first time in the game's history that I popped in the disc for the first time and played with someone other than Tiger, that someone being Kim.
5. 2013
Considering it wasn't all that different from '12, '13 probably shouldn't be this high, but sometimes more of the same is good. '13 continued to focus on Augusta/The Masters, and the collector's edition of the game even had a green jacket ceremony. The two best additions to the game were Rory McIlroy, who was somehow left out of 2012 after being in 2010 and 2011, and Dustin Johnson. They both returned in '13 and '14 and were easily the second and third best players in the game behind TW. '13 was the last year of Adam Scott and Justin Rose, who were each staples in the franchise for years. Course-wise, '13 also made some great adds in Royal County Down, Royal Birkdale, The Ocean Course at Kiawah Island, Crooked Stick and PGA National.
4. 2012
Some may be scoffing at this being No.4, which is fair. The first year of Augusta National and a "Road to the Masters" career mode in a video game should be worthy of No.1, but the game only got better in its final two installments. With the introduction of Augusta also came the familiar voice of Jim Nantz, which no one complained about. '12 also featured "The Caddie Experience," which was cool for all of the first 10 minutes until it became redundant. New golfers included Rickie Fowler, Henrik Stenson, the Molinari brothers, Zach Johnson and Bubba Watson. Sadly, this was the final year of Anthony Kim in the series. Pour one out, folks.
3. 2005
While the year we still haven't gotten to is the game's peak, 2005 is actually my favourite year of "Tiger Woods." Gameplay was similar to the previous year, but there were welcome additions like the ability to adjust your stance/ball position to hit it higher or lower, and the ability to hit a punch and flop shot as well as chips and pitches. Putting was the same, with the same caddie advice and a back and through stroke once you read the putt, but this was the first year of "Tiger Vision," which you got to use a handful of times per round with the use of the R1 button. By holding it down, your player would zoom in via a narrow cone (just like Tiger!) and see exactly where to aim the putt, turning a sure three-putt into a 76-foot eagle conversion.
Where this game separated itself was the legend mode, which allowed you to unlock Jack Nicklaus, Seve Ballesteros, Gary Player, Arnold Palmer, Ben Hogan and, of course, "Sunday" Tiger Woods. Trying to unlock all those greats, a sick soundtrack, and new courses like Harbour Town, Colonial, Sherwood, Greek Isles (fantasy course) and, my personal favourite, Couer d'Alene, where I once shot 48 with "Sunday" Tiger and … lost to a buddy of mine who shot 46 with Hogan, had me glued to this game for hours on end.
2. 2014
The last "Tiger Woods" game was, in my opinion, the best of the Xbox 360 era, though I won't fault any '12 or '13 truthers for wanting those higher on this list. All three had Augusta National, which is enough to put them all in a tie for second, but '14, the historic edition specifically, just did it for me. You could play Augusta National in 1934, reverse routing and all. New courses included Muirfield Village, Royal Troon and Oak Hill. In a brilliant nostalgia play, the game also brought back unlockable legends: Jack Nicklaus, Seve Ballesteros, Bobby Jones, Ben Hogan, Arnold Palmer, Gary Player, Lee Trevino and Sam Snead. There were even different versions of them, like an early 1960s version Jack Nicklaus and a late 1970s Jack Nicklaus, and you could compete as all of them or against them in reenactments of their greatest career moments. The game's best feature, however, was having all four Major championships in career mode. Much like Michael Strahan, the "Tiger Woods" video game went out on top with the '14 version.
1. 2004
I could just write "DMX. That is all" and drop the mic, but that wouldn't fully describe this game's GOATness. Everything about it was perfect right from the "Up in here" opening montage. There were 20 courses, the most in a Tiger Woods game to that point, including new additions like Bethpage Black and Sahalee, as well six fantasy courses (Black Rock Cove was a personal fave). 2004 also featured "Game Face," which allowed you to create your player's face to your exact liking, wrinkles and all. The gameplay wasn't all that different from 2003, but it didn't need to be. Once the analog stick was introduced, the gameplay was pretty much perfect in the PS2 era. But 2004 was its peak.