WHAT YOU NEED TO KNOW: When making irons that will be used by the best players in the world, you tend to take their feedback seriously. TaylorMade's updated P-Series lineup of the muscleback P•7MB, muscle-cavity P•7MC and more distance-driven players iron, the P770 employ the input from players such as Tiger Woods and Collin Morikawa.
PRICE: U7P·770 irons are available for pre-order and go on sale in Australia on January 20, 2023, for $329 RRP (steel) and $359 RRP (graphite) per iron. P·770 is offered in 3-PW and AW and comes equipped with KBS Tour Steel shafts (X 130g, S 120g) as well as Golf Pride Z-Grip 360 in grey/black. P·7MC and P·7MB irons are available for pre-order and are available to purchase on January 20, 2023, for $329 RRP (steel) per iron. P·7MC and P·7MB are offered in 3-PW and come equipped with KBS Tour Steel shafts (X130g, S 120g) as well as Golf Pride Z-Grip 360 in grey/black.
THE DEEP DIVE: In recent years a key to successfully marketing almost any golf club has been to create something with visible technology. Those thinking TaylorMade's latest iron line-up might chase that design goal will be disappointed.
"So often you want to celebrate technology and make it visible," said Matt Bovee, TaylorMade's senior manager of product creation for irons. "The P series is almost the opposite of that. We want to hide it."
That doesn't mean the irons are devoid of tech. The irons are forged from 1025 carbon steel with machine-milled faces with aggressive grooves. The P•7MC and P•7MB irons also use a compact grain forging process that, according to TaylorMade, uses up to two to three times the pressure normally used in forged irons. The additional force decreases the grain size to improve the overall properties of the metal. The high pressure forging also reduces the need for hand-polishing, allowing for a repeatable, precise geometry – which is exactly what you want in an iron for players with mad skills.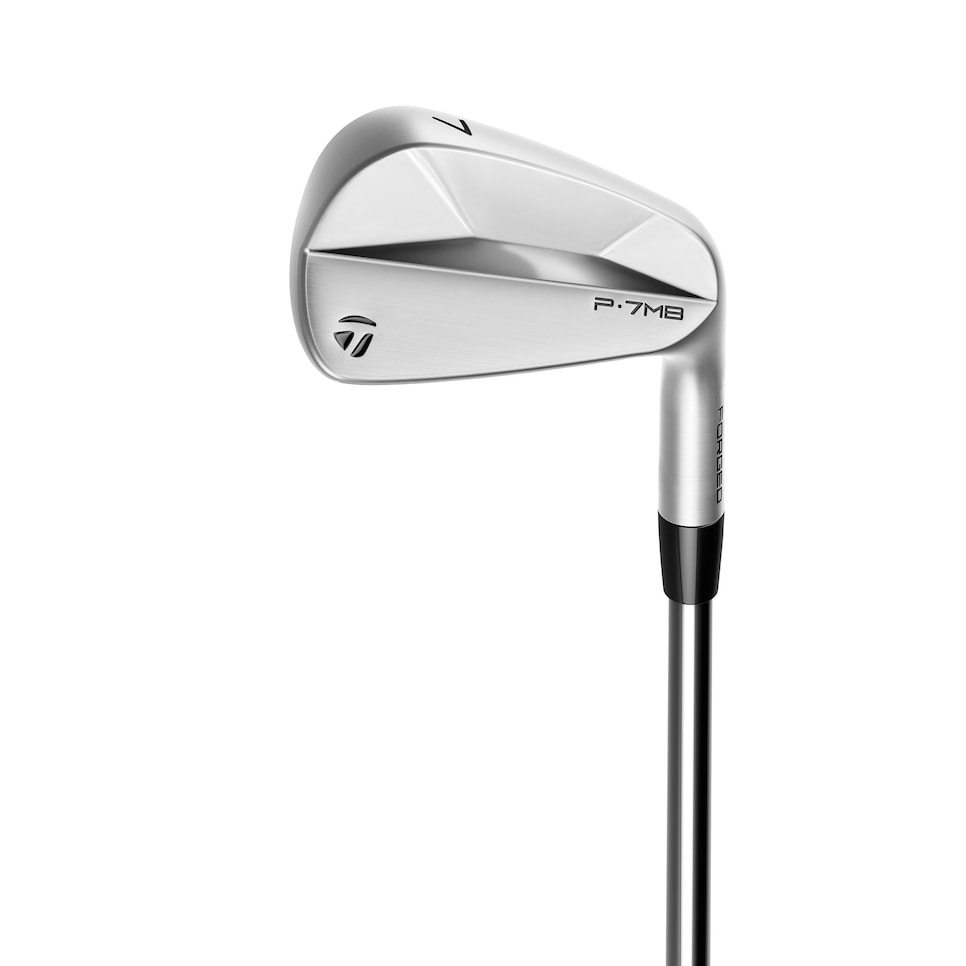 "What this process allows us to do is really control the size of the grains and minimise the amount of defects to give players the best possible feel," Bovee said. "Once it's finished, then you're a lot closer to getting what you designed originally."
On the MB, great attention was given to the sole geometry, which was narrowed.
"The narrower sole width of P•7MB is a direct result of testing and feedback from Rory McIlroy, Collin Morikawa and our TaylorMade tour pros," Bovee said. "Rory and Collin worked with us to identify the right sole geometry and bounce to match what they were looking for."
The shorter blade length of P•7MB also allowed for an updated backbar, allowing more mass to be positioned directly behind the face to enhance feel.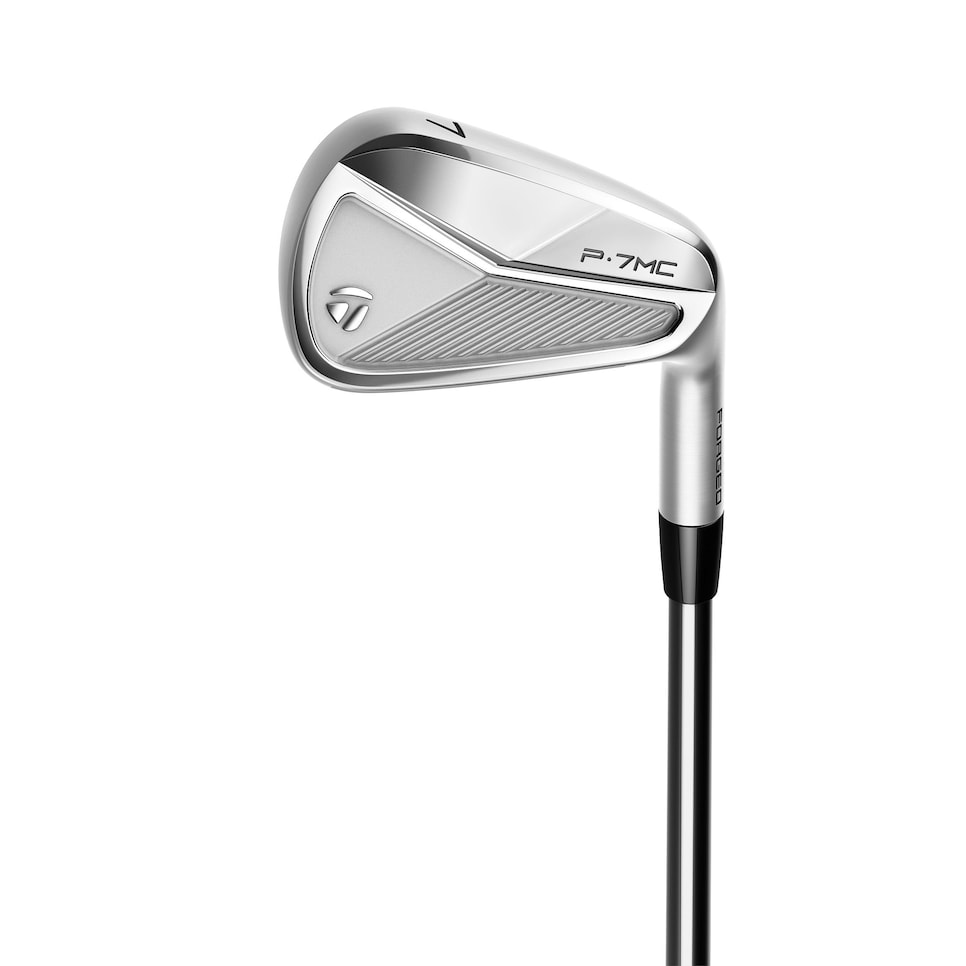 For the P•7MC, the single-piece forged iron maintains its blade length, but now features a slimmer topline – about what you would expect from the company's most-played iron on tour.
Tour played a big role in the new P770, too. Or, as Bovee puts it, "When the Big Cat [Tiger Woods] talks, we listen."
In the P770 that meant less offset in the 3 through 6-irons, a direct result of feedback from Woods.
Of course, less offset is a subtle change. More substantiative is a thinner forged face – as thin as 1.55 millimetres – that is the thinnest of any P Series iron ever and as thin as the company's P790 model.
The use of tungsten is impressive as well as it changes mass and position throughout the irons. In the 3, 4 and 5-irons, 45 grams are used while only 32 grams are allocated for the 6 and 7-irons. Why is this important? A lower centre of gravity helps make it easier to launch the ball, which some players need help with in the long irons while a slightly higher centre of gravity in the more-lofted clubs assists control.
Mass from the high-toe area was also removed to expand the unsupported face area for more ball speed and forgiveness, creating a sweet spot that is 14-percent larger. And because the majority of iron impacts occur low on the face, the company's hallmark speed pocket provides more flex in that area of the iron. To assist feel, a lower-density polyurethane foam is injected inside the clubhead. That not only produces a pleasing sensation at impact but saves weight that can be redistributed to help off-centre strikes.