[PHOTO: Stuart Franklin]
It was as close as it could be entering the final round of the Solheim Cup, the visiting Americans with eight points, the home Europeans with eight points, creating the prospects of a dramatic Sunday in Spain. And that's how it played out, even if in the end there was no winner or loser. A 14-all deadlock meant the Europeans retained the Cup after winning it in 2019 and 2021.
Disappointed the Solheim Cup ended in a 14-all tie? Why the outcome didn't bother the Europeans – or the Americans
Here's how a see-sawing Sunday played out with the lone Spaniard competing this week at Finca Cortesin—Carlota Ciganda—pulling out a singles win that meant she and her European teammates were holding the trophy at day's end (all times local).
• • •
2:43pm: Leona Maguire's comprehensive 4&3 victory over Rose Zhang in the second match moved Europe ahead in the contest for the first time this week.
United States 8, Europe 9
3:05pm: Not that it lasted long. Playing in six-under par with concessions and up all the way from first hole to last, the unbeaten Megan Khang was still only just good enough to see off a tenacious Linn Grant on the 18th green in the opening match.
United States 9, Europe 9
3:06pm: Moments later, Danielle Kang's comfortable 4&2 win over a clearly out-of-sorts Charley Hull restored the U.S. advantage.
United States 10, Europe 9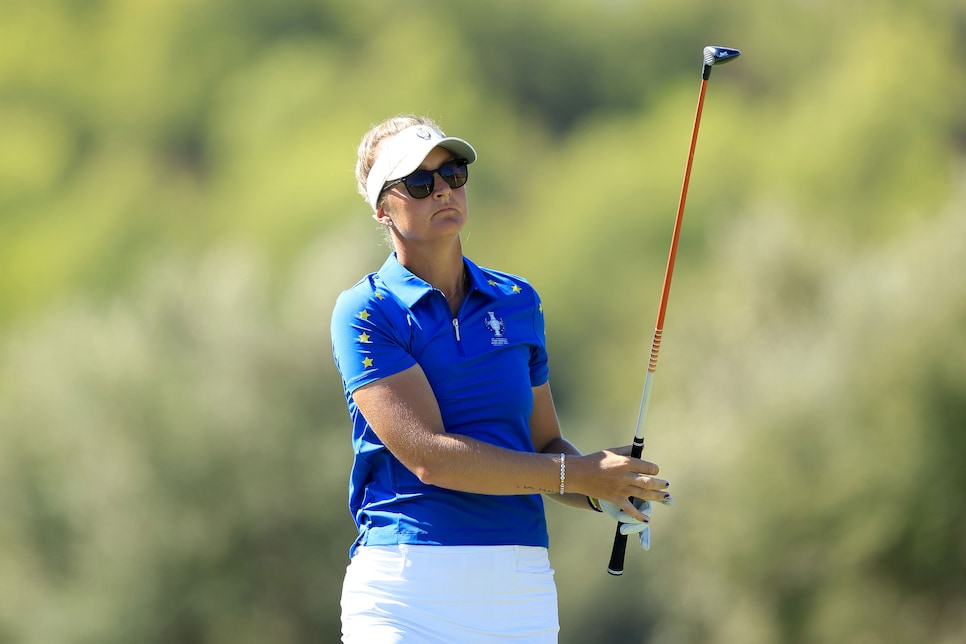 3:23pm: The European response was immediate, Anna Nordqvist recording her first point of the week to level the scores again.
United States 10, Europe 10
4:22-4:25pm: There followed a lull in the proceedings, one initially broken by a couple of turnarounds that could have gone a long way towards breaking European resistance. One-by-one, three of America's middle order delivered for their captain. Andrea Lee came from 2 down with four to play to halve with Georgia Hall. Lilia Vu easily beat Madelene Sagstrom, 4&3. And Angel Yin, 1 down with six to play, rallied to beat Celine Boutier on the 17th green.
United States 12½, Europe 10½
4:32pm: Still the American surge wasn't over, Cheyenne Knight coming from 2 down with four to play to deny Gemma Dryburgh victory.
United States 13, Europe 11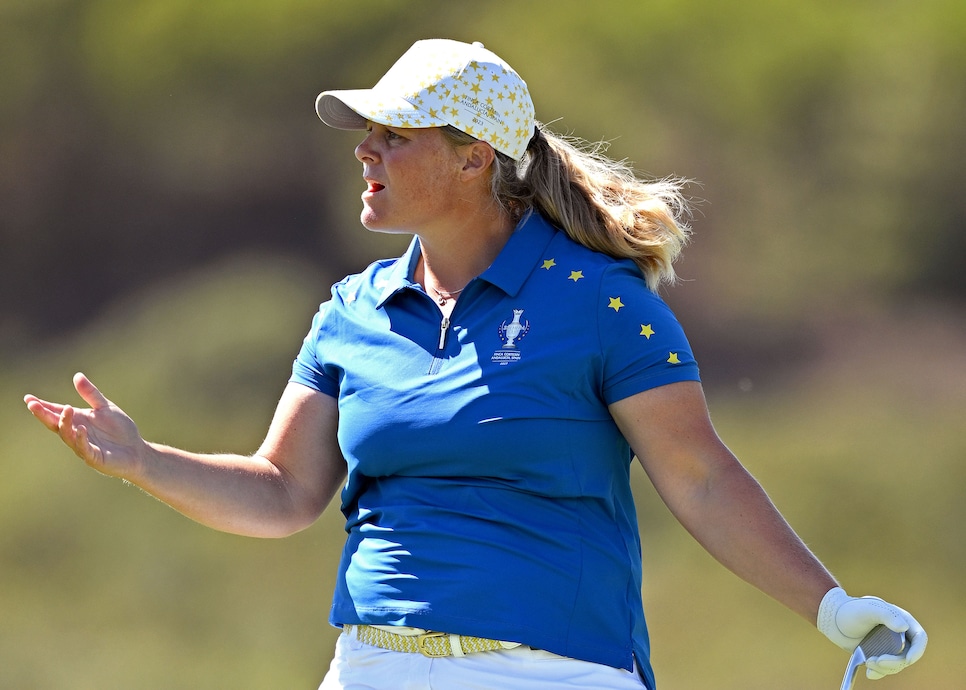 4:48pm: Three down with six to play against Ally Ewing, things didn't look too good for Caroline Hedwall, perhaps Pettersen's most controversial captain's pick and someone who had played only one match—for a loss—before the singles. No matter. A spectacular run of five birdies in the next six holes put things right, the Swede claiming a crucial, and unlikely, point for her side.
United States 13, Europe 12
5:05pm: Playing the U.S. Women's Open champion brings with it a challenge, but that didn't seem to matter much to Maja Stark. Up all the way from the seventh hole, the Swede defeated Allisen Corpuz on the penultimate green.
United States 13, Europe 13
5:15pm: Fittingly, the point that clinched retention of the trophy for Europe came from the only Spaniard in the team and the only player on either side to come away with an unblemished record. Step forward Carlota Ciganda, a 2&1 winner over Jessica Korda to cap a 4-0 week.
United States 13, Europe 14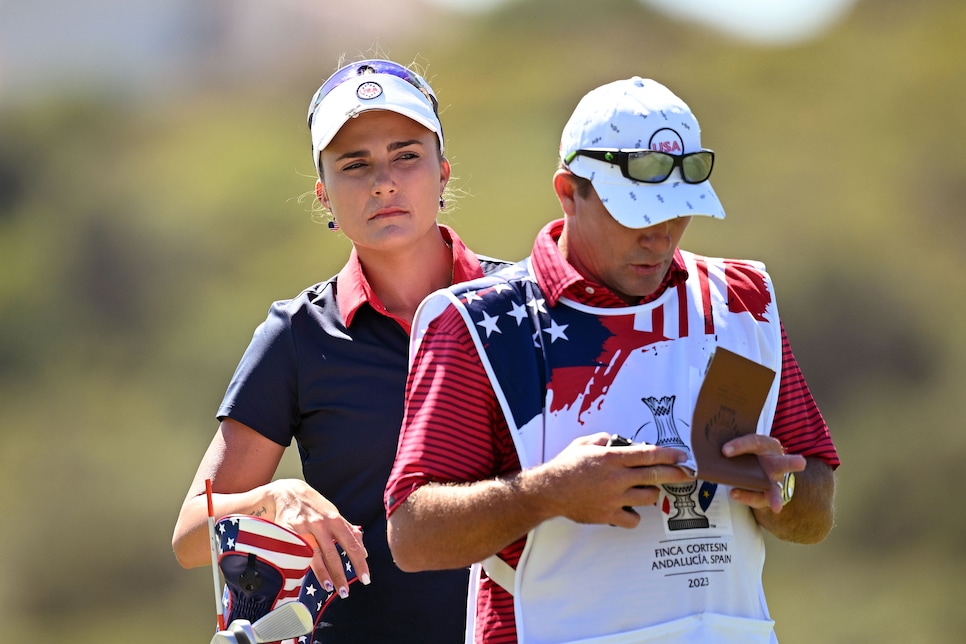 5:23pm: And finally. Emily Pedersen started well against Lexi Thompson and was 2 up after four holes. Thereafter, the Dane, one of only three Europeans to play all five matches, seemed to run out of puff. Thompson won six of nine holes to take a 4-up lead with five to play. A late flurry briefly offered hope of a European team victory overall, but winning the last two holes proved to be beyond Pedersen's flagging capabilities. The game ended on the 17th green.
United States 14, Europe 14
This article was originally published on golfdigest.com