There is no money at stake when it comes to the Ryder Cup, but you don't tell that to the designers and interior decorators for Team Europe at Marco Simone.
Captain Luke Donald, who has a future in HGTV presenting, walked us through the squad's digs and they aren't just a perfect home-away-from-home, but perhaps a motivator of sorts. If Europe wins, give the MVP to whoever laid this all out.
Let Captain @LukeDonald take you inside the European team room 🇪🇺#TeamEurope pic.twitter.com/DoqELtU2kY

— Ryder Cup Europe (@RyderCupEurope) September 26, 2023
It all starts with José María Olazábal's Braveheart-inspired quote from the Miracle at Medinah: "All men die but not all men live – you made me feel alive again this week." And it somehow only builds from there.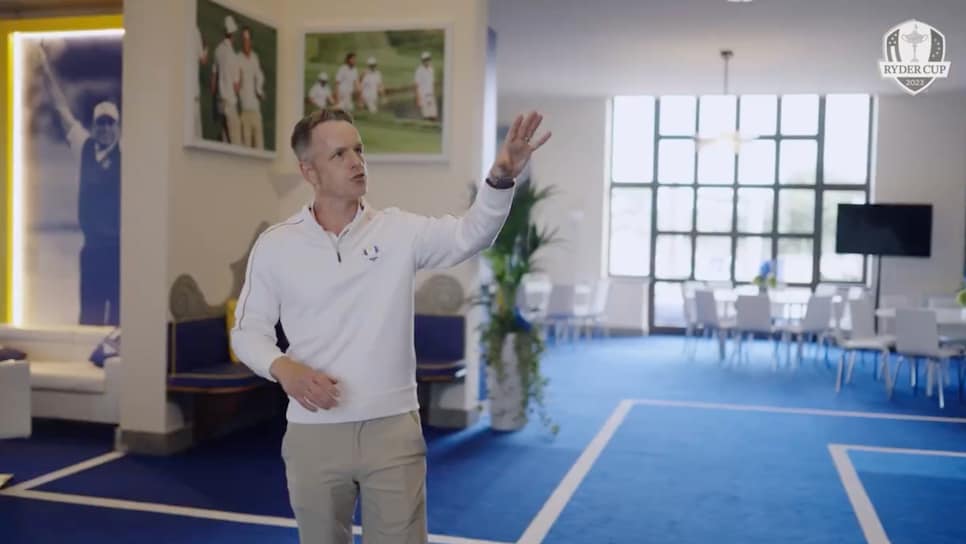 Donald pinpoints the "homely" team room first, which features photos from the team's first outing together, a dining hall for mealtimes and perhaps a drink or two and a chill-out area for when players aren't on the course. There's nothing better than kicking back between matches and watching the broadcast on a fleet of plush couches.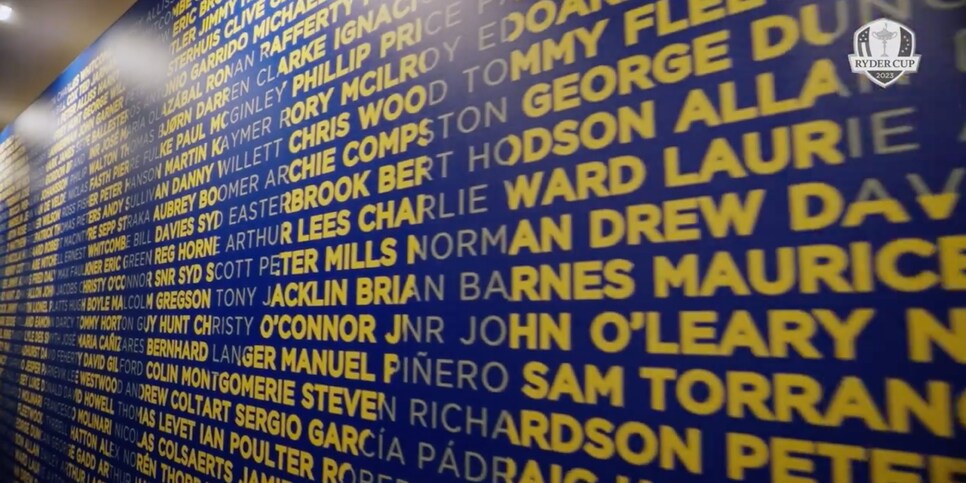 We then jump to the locker room that is centered around a wall with the 168 names of players who have suited up for Team Europe at the Ryder Cup. Once you read every single name, you can adjourn to the Rookie Room, which has a breakdown of all of the great Ryder Cup rookies who have helped the Europeans over the years. "Part of my captaincy is making sure that all the rookies feel like they belong. That they have an opportunity to contribute to Team Europe," Donald says. "These are the guys in the past that have really shined as rookies."
The locker room itself is nothing to scoff at as well with coordinated lockers for all of the players—and even all of the caddies. Nice touch there.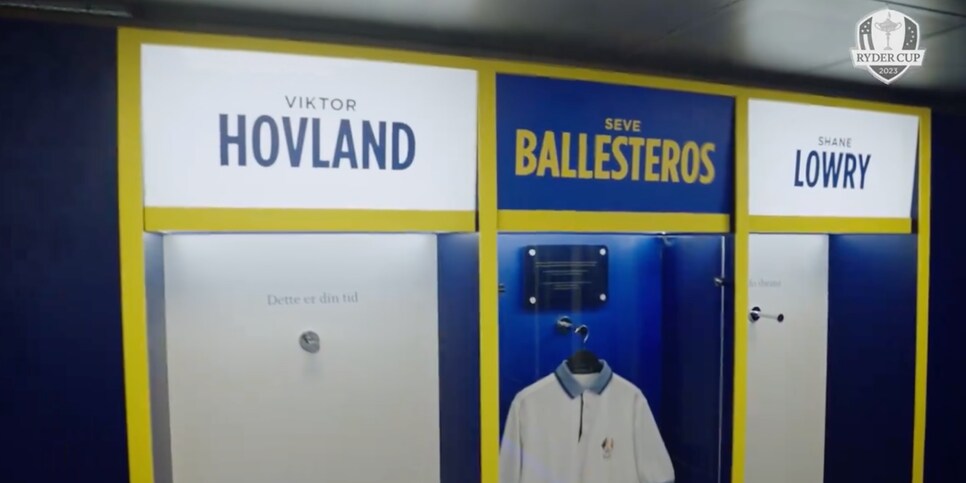 The dressing room quickly follows which Donald dubs his "most favorite room." There are 13 lockers, one for each pro, and a final one for Seve Ballesteros, "the ultimate symbol of what makes a player great." The lockers also all say "This is your time" in the player's native language.
A picture of Seve, designed by local art students, will see the players out onto the course. Yet another beautiful idea in a building chockful of them.
If this doesn't get the Europeans fired up to win one for their homelands, nothing will. It's a posh and extravagant layout to be sure, but if it leads to a victory, all of the money, creativity and hard work that went into it will be worth it.
This article was originally published on golfdigest.com