News has already trickled through the golf realm about caddie Alex Gaugert Monday qualifying for this week's 3M Open on the PGA Tour and his boss looking for a one-week replacement through Twitter. It's a fun story, but now we have even more drama. Not only will Gaugert be teeing off in the same tournament as friend and associate Erik van Rooyen, but the two will be playing at least 36 holes together at TPC Twin Cities as they have been paired together for the first two rounds.
https://twitter.com/PGATOUR/status/1683984238159224833
It doesn't look like there's bad blood between the two as van Rooyen called it "the gift that keeps on giving", but isn't this exactly the kind of thing that someone who's terrified about being bested by their underling would say? What if Gaugert outshines van Rooyen? Could the pair's relationship be irreparably damaged? Probably not, but it's a fun little side-story during one of the last events of the PGA Tour's regular season.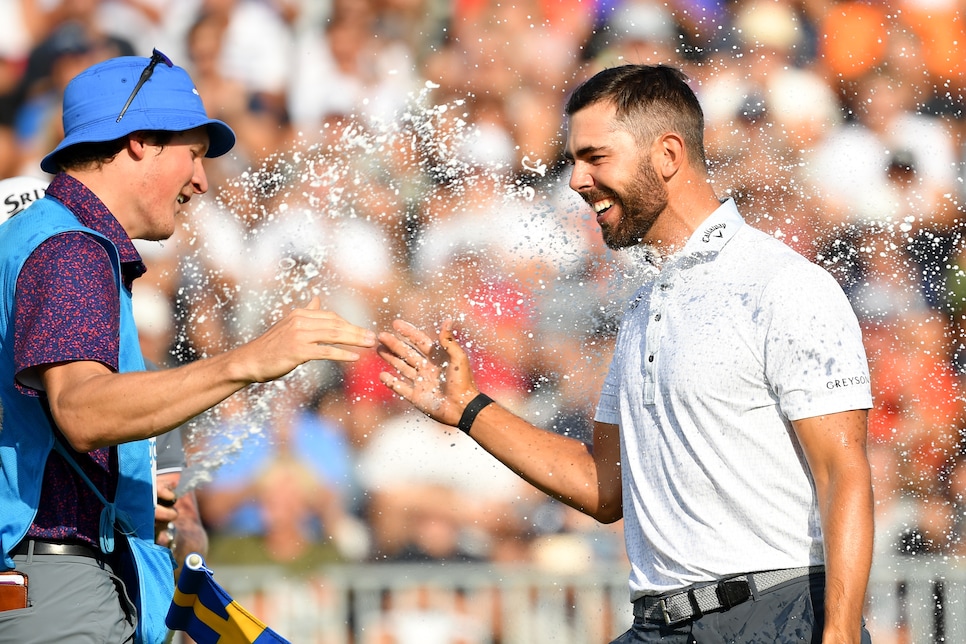 It's far from the first time the two have played together as van Rooyen and Gaugert were teammates at the University of Minnesota. Gaugert tied for 20th at the Big Ten Championships with a 15-over score, tied for 39th at the NCAA Raleigh Regional and recorded a spring season low of 69 in three consecutive rounds at the Del Water Classic as a Golden Gopher, so it won't be an easy time for van Rooyen.
No matter what happens, we already know there will be plenty of sledging between Gaugert and van Rooyen after this event, and that's truly all that matters.