As far as dad golf jokes go, there may be none worse than "better bring your beach chair and sun tan lotion!" when a member of your group hits a ball in the bunker. For once, though, that awful saying may have been applicable for Shane Lowry during round two at Kiawah Island.
At the par-5 16th, the reigning Open champion hit his drive "256 yards to unknown", which usually means out-of-bounds. In this case, "unknown" was the beach. As in, the literal beach, not one of Kiawah Island's designated "sandy areas" that are actually on the course.
Because his ball was against that rickety wooden fence, Lowry got relief from an immovable obstruction, but not the kind of free relief players have been getting at the 18th hole this week. He had to drop at the nearest point no closer to the hole, still on the beach, where he blasted an 80-yard shot back out to the fairway and had 292 yards left to the hole.
From there Lowry hit his third to about 80 yards out, then hit his fourth to 20 feet and buried the putt for an all-time "beach par". A circuitous route, to say the least: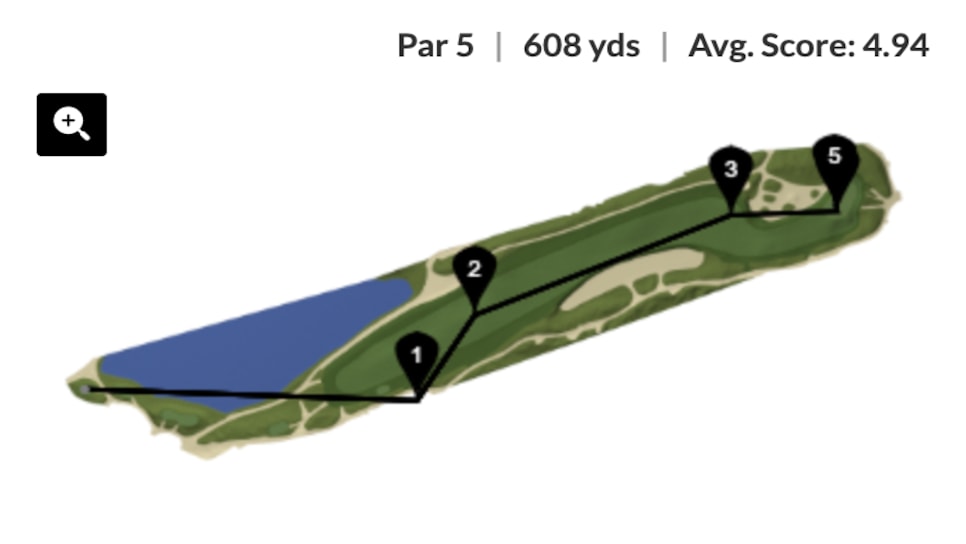 That kept Lowry's one-under round intact, and he remained that way to sit at level par for the championship, five shots off the lead. If the Irishman hangs around 'til the very end, the beach par's legend can only grow.