Five living Major championship winners and the last seven remaining founding members of the LPGA not already in the World Golf Hall of Fame are among the finalists for consideration for induction into the hall after a vote of the Nominating Committee on Monday. Overnight, Australian time, the World Golf Hall of Fame released the names of the finalists, four each in the categories of men's competitors, women's competitors and contributors.
Three-time Major winner and current US Senior Open champion Padraig Harrington, a finalist last time, leads the men's category. He is joined by former US Open champion Jim Furyk, former Open champion Tom Weiskopf, who died in August, and Johnny Farrell, whose 22 official wins includes the 1928 US Open, in which he defeated Bobby Jones in a 36-hole playoff at Olympia Fields.
Dottie Pepper [below], Cristie Kerr, Sandra Palmer and the late Beverly Hanson are the nominees from the women's category. Pepper, who works as a broadcaster for CBS Sports, Kerr and Palmer each collected two Majors while Hanson won three Major titles as well as the 1950 US Women's Amateur.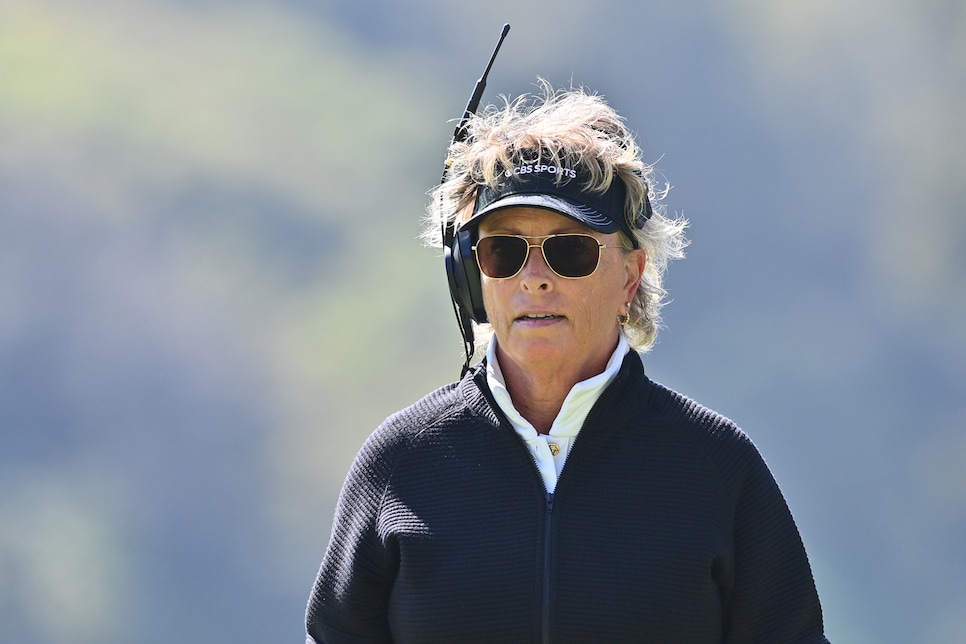 Peter Dawson, who served as chief executive of the R&A for 16 years and was among the strong supporters of golf becoming an Olympic sport, and noted instructor Butch Harmon, who has coached nearly two dozen Major winners, head up the contributor category. Jay Sigel, who won two US Amateur titles, a British Amateur and played on nine US Walker Cup teams, also made the finals. The last entry is a collective of the seven women who were among the 13 co-founders of the LPGA who are not yet among Hall of Fame inductees. They are Alice Bauer, Bettye Danoff, Helen Detweiler, Helen Hicks, Opal Hill, Sally Sessions and Shirley Spork.
"The Nominating Committee has selected finalists who represent the highest calibre of competitors and contributors," said Greg McLaughlin, chief executive of World Golf Hall of Fame. "Congratulations to all who have been nominated for this special recognition."
A vote of the 20-person Selection Committee, comprised of Hall of Fame members, media representatives and leaders of the major golf organisations, will be conducted next week, and the 2024 class will be announced the week of March 6, during the Players Championship.
The 2024 World Golf Hall of Fame Induction Ceremony is scheduled for Monday, June 10, 2024, at Pinehurst Resort in North Carolina and coinciding with the 124th US Open Championship and the opening of the new Hall of Fame location at the USGA's Pinehurst campus.