[PHOTO: Chung Sung-jun]
It's always special for Lydia Ko to return to South Korea and compete. Though you'll see the New Zealand flag next to Ko's name on leaderboards, she was born in Seoul and remains connected to the country. And as much as Ko loves going to South Korea, the fans might love it more: the support for her is enormous. But after nine years of playing professional golf, the 25-year-old had yet to win an LPGA or Korean LPGA event in South Korea. That's what made yesterday at the BMW Ladies Championship all the more special. With a final-round 65 at Oak Valley Country Club in Wonju, Ko impressively earned her 18th LPGA Tour win. The next-closest competitor was Andrea Lee who was four shots behind, finishing alone in second.
Though the leaderboard at the end of the tournament shows a blowout, when Ko made the turn with a two-under 34 on the round and sat 16-under overall, she hadn't yet created space from the field. Third-round leader Atthaya Thitikul struggled to a two-over 38 on the front nine, but Lee remained close to Ko, as did Hye-Jin Choi and Hyo Joo Kim. With a birdie on 10, however, Ko started a run that the rest of the field couldn't keep up with. Ko followed up with birdies on 11, 15, 16 and 17 to finish the back nine with a five-under 31.
"I normally don't do fist pumps, and I did a couple of fist pumps in my back nine because I knew how much that every single of those putts would count," said Ko, who finished the tournament at 21-under 267. "I played the back nine really well in all four of my rounds, and I think that was the big key for me and just knowing that there are holes out there that we can be aggressive even though there are some tougher ones. I think I was just able to strategically just keep calm and be patient."
As Ko passed Thtikul, it was notable given the history that the 19-year-old from Thailand was trying to make herself. With an outright fourth-place finish or better, Thitkul would have joined Ko as the only teenagers to ever ascend to No.1 in the Rolex Women's Rankings. But the struggles on the front nine continued on the back as she would shoot a two-over 74 to finish sixth, eight shots behind Ko.
Ko's win, the 18th of her LPGA career and second of the 2022 season, tied her with Meg Mallon and Hollis Stacey for the 30th winningest LPGA players in history. It's not fair, but whenever Ko wins, her past is immediately brought up. As a 17-year-old, she was the youngest player to ever reach world No.1 back in 2015. She won so much in her young career, expectations outpaced reality. Ko's had seasons without wins, she changed her swing, tried different instructors and caddies to once again find her way. Now she's the favourite to win the Vare Trophy – given to the LPGA player with the lowest scoring average – for the second year in a row. She's not winning at the same clip she was in 2015, but what we're witnessing in 2022 – two wins, 11 top-fives, 13 top-10s in 20 starts – is some of the best golf Lydia Ko has ever played.
"I think people underestimate what the level of the LPGA is and what the level of women's golf is right now," Ko said. "I think this is probably one of my best seasons or the best seasons I've had."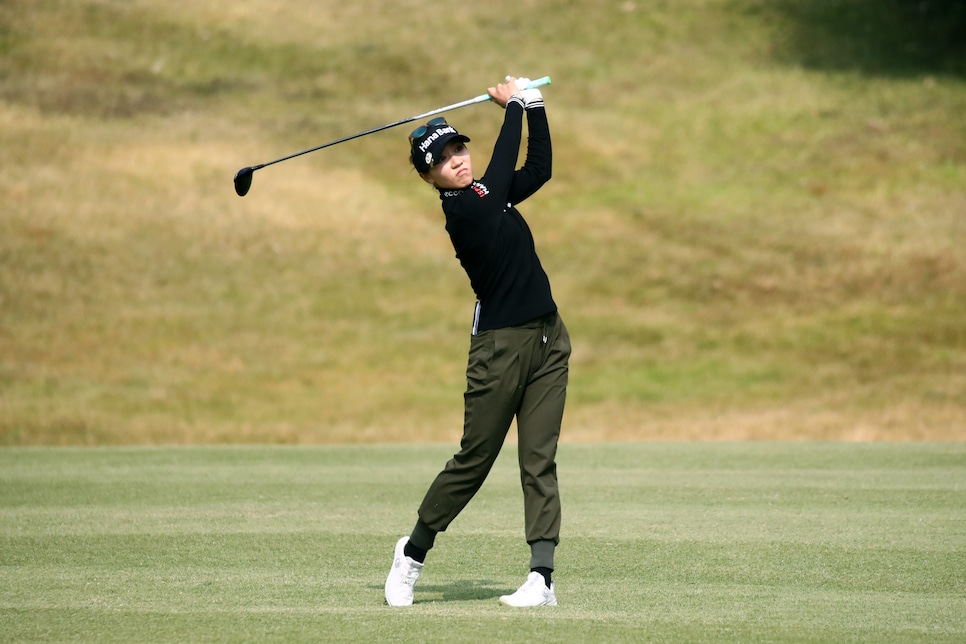 The victory jumped Ko from fourth to first place in the Rolex Player of the Year race, one point clear of Minjee Lee (150-149) with just three events remaining in the 2022 schedule. Ko has won Player of the Year only once previously, in 2015.
Even though it's harder than ever to win on the LPGA Tour, Ko has figured out how to do it. This is her first multiple-win season since 2016.
And perhaps most meaningfully, she was able to do it in South Korea.
"I was going into the first hole this round and I was with my sister, and I actually felt butterflies in my stomach. I was quite nervous," Ko said. "That was when I realised I really wanted to win in Korea. And my sister gave me some very wise advice. She told me that a little nerves is always a good thing."
Ko teared up on the 18th green after her final putt. Friends and family celebrated with her. Notably, her dad was there.
"It was his first time to come to an LPGA event where I played since COVID. It's been two-and-a-half years since he's seen me at an LPGA event," Ko said. "Even talking about it now, I think I will tear up."