[PHOTO: Sam Hodde]
The LPGA Tour's last stop before its Asia Swing was The Ascendant LPGA at Old American Golf Club outside Dallas, Texas. After shooting a first-round 64, Hyo Joo Kim held on through falling temperatures and wind to secure her sixth career LPGA victory. For others on the leaderboard, the event proved pivotal, as players jockey to move up the CME points list in order to secure cards for 2024.
Leaderboard
Win: Hyo Joo Kim, -13 (final-round 69)
T-2: Bianca Pagdanganan, -9 (65)
T-2: Atthaya Thitikul, -9 (65)
4: Sarah Kemp, -8 (69)
5: Lexi Thompson, -7 (70)
Quotable
"My older sister is going to have a baby and I'm going to have a nephew, so I'm really excited to see him," Kim said about heading home to South Korea after the win. "The fact I'm going back home with a trophy is even better."
What it means
Though this is Kim's first win of 2023, it's not a surprise she's found her way to the winner's circle once more: heading into the week, she was ranked first on tour in strokes gained/total. Outside this win, she's had eight other top-10 finishes in 2023, second only to Thitikul for the year. Stringing all of those top finishes together in one season has produced the most lucrative run of Kim's LPGA career to date; she's made more than $US2 million in 2023. Her win also speaks to the continued strength of South Korean women's golf. Kim is now the 14th female golfer from her country to win at least six times on the LPGA Tour.
How it happened
For the second straight week, the LPGA Tour saw a wire-to-wire winner. Kim got out to an early two-shot lead with a seven-under 64 on Thursday, highlighted by an incredible 21 putts. As temperatures dipped and the wind picked up at Old American Golf Club, Kim continued to score while the field struggled. Pressure from several players, including former world No.1 Atthaya Thitikul, was never enough to move Kim from the top spot. Kim and Bianca Pagdanganan were the only two players to shoot under par each round of the tournament.
Best of the rest
Speaking of Pagdanganan, the 25-year-old's share of second comes a week after finishing T-3 in Arkansas. It's great two-week stretch for anyone, but it's especially impressive for Pagdanganan, who doesn't have LPGA status. After her T-3 finish in Arkansas, she moved up to 89th on the CME points list, which is critical as the top 100 players get LPGA cards for the next season. With this top finish, she is projected to move inside the top 60, which would secure a spot in the CME Group Tour Championship if she can remain there through November. Even if she were to fall, she has put herself in a great position to get her card back for 2024. Meanwhile, Australia's Sarah Kemp recorded a fourth-place finish on the strength of a tremendous third round in tough conditions:
https://twitter.com/LPGA/status/1710792620186681779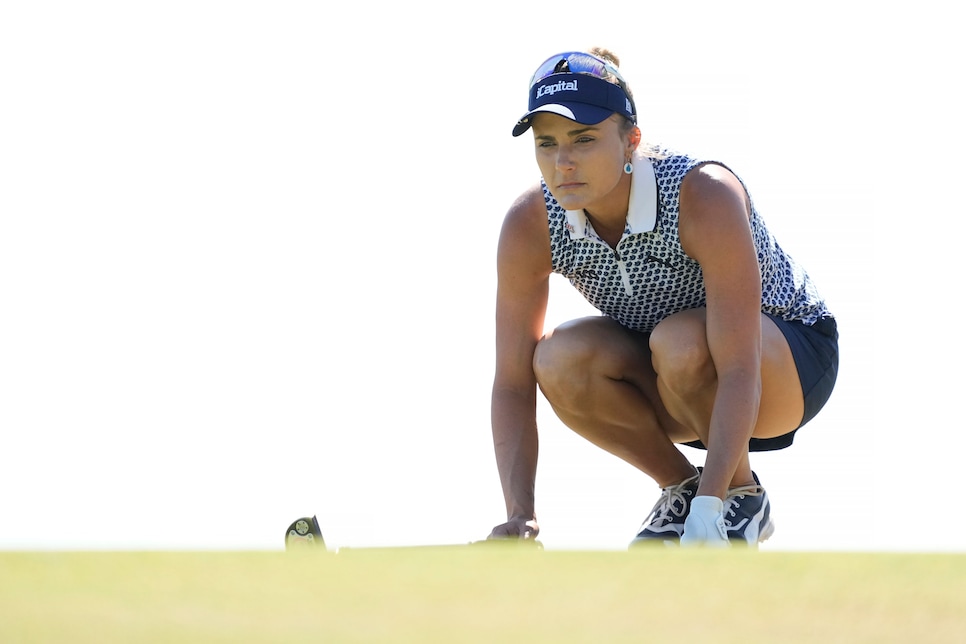 Lexi Thompson's fifth-place finish in Texas is projected to move her from 114th to 82nd on the CME points list. Her strong play late in the season looks like it will allow her to keep her LPGA card for 2024. The top-five finish came days after the announcement that she would play in her first PGA Tour event, the upcoming Shriners Children's Open. She is likely to carry with her some confidence as she is playing the best golf of her season.
• • •
This article was originally published on golfdigest.com