He had withstood worse. Four years of injury and poor performance and self-doubt, to be exact, and those struggles had taken their toll. But Justin Rose kept on, believing this rut was just that—a rut—and not his new reality. When a man can weather a storm of uncertainty, he tends to be impervious to a little wind and rain.
It took five days to get four rounds in at the 2023 AT&T Pebble Beach Pro-Am, but the Monday finish was worth the wait for Rose, who leaves as the tournament champ.
"Time really does fly by," Rose said after final-round six-under 66 that got him to an 18-under total, defeating Brendon Todd and Brandon Wu by three shots. "That's the beauty of this tournament, a lot can be thrown at you.
Was there a bit of luck? There was; there always is at this tournament with its three-course rotation and fickle weather. Rose made it out on the right side of the draw, playing Pebble when it was at its tamest on Thursday. He recorded an ace on Spyglass Hill's 15th on Friday, and took advantage of a soaked Monterey Peninsula following the third round's resumption of play Sunday morning, going six under on the final 10 holes for a third-round 65.
But the final round still needed to be contrested, and Rose would be playing on the same course and in the same conditions as his competitors. He opened with a bogey on Sunday, but bounced back with birdie at Pebble Beach's par-5 second. He followed with an eagle on the par-5 sixth and birdie at the par-3 seventh to take a two-shot lead when play was halted Sunday with nine holes remaining.
A day later did nothing to cool Rose's heater, with his putter leading the charge. Rose dropped in three birdies—a 26-footer at the 11th, a 20-footer at the 13th and a 10-footer at the 14th. However, Rose attributed his Monday run to a five-footer for par at the 10th.
"It reminded me very much of the first hole yesterday where I made a soft bogey. Again, it was a little cold this morning. The 9-iron didn't go very far. The ball spun a little bit. I'm left with four and a half feet. The greens didn't look that tremendous clean this morning either. It kind of had that feeling," Rose explained. "So making that first four and a half-footer on the first green of the day kind of set me up for the rest of the way."
Routine pars followed, turning the final four holes from a competition into a victory procession. Afterward, Rose thanked his family and his team for having more belief in him than perhaps he did at times. Rose is not being glib. He's accomplished so much in this game—Monday's victory marks his 11th on tour and 25th career worldwide win—that his bright past has concealed how lackluster his present has been.
The last time he won, the 2019 Farmes Insurance Open, he was No. 1 in the world, the reigning FedEx Cup champ, a member of a winning Ryder Cup team who was fresh off a shocking equipment deal signing. But that equipment arrangement soon soured while recurring back issues zapped him of power and practice time and his game was a bit in shambles.
The Englishman entered the week outside the OWGR top 70. He failed to advance to the second stage of last year's FedEx Cup Playoffs and missed the postseason the year before. He was kept off a Ryder Cup team that was blown out at Whistling Straits and currently does not have an official equipment deal. He was eligible to play in every major since the 2010 US Open, but heading into the week he had not secured an invite to the 2023 Masters.
There had been signs of a turnaround. Rose finished T-9 at the Houston Open last fall and was T-29 or better in his last three starts. Conversely, after being a star for the better part of the past decade Rose had become somewhat of an afterthought. And though players are prolonging their careers longer than ever, the tour remains a circuit dominated by youth, and when things go south at 40—especially for those who battle back problems like Rose had—rarely are they steered back in the right direction.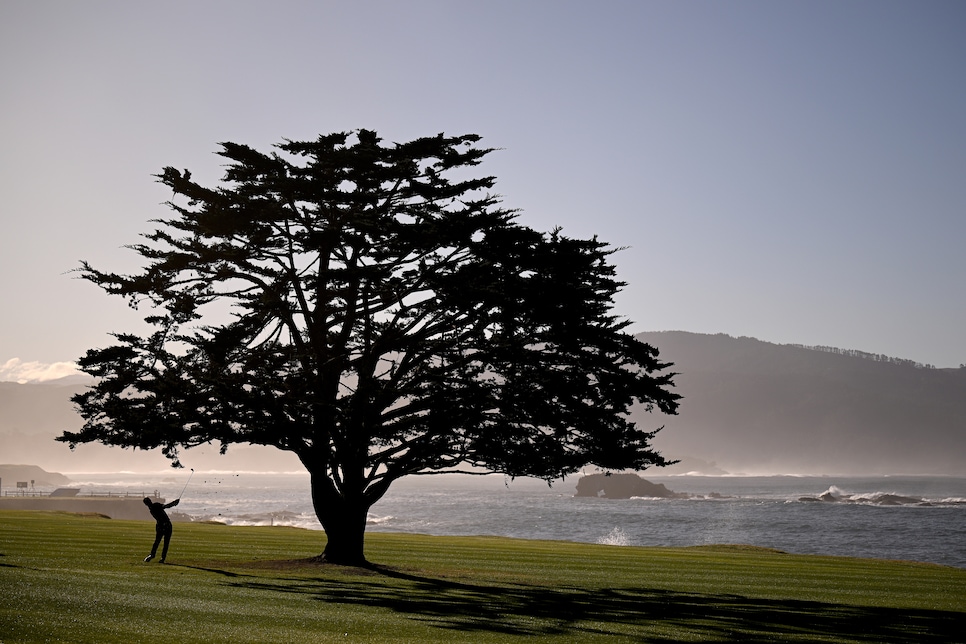 Yet that's what Rose has done. Through talent and perseverance, of course. Through experimentation: Rose had a last-second equipment change on Tuesday, putting in new irons that he hadn't played before. But also for his willingness to take a chance of himself.
Most of Rose's former Ryder Cup colleagues, particularly the older bunch, have left for the guaranteed money offered by LIV Golf, and Rose's name has often been mentioned as a potential defector. While Rose hasn't passed judgement and on those who have signed with the Saudi-backed circuit, he made it clear last summer that he would not be joining them, and for a simple reason.
"At this stage in my career, I am 42 nearly and have to be selfish to make the final push," Rose told the Mirror Sport last July. "I would prove something to myself if I could step up and play well again on the biggest stage for sure."
With the win, the major eligibility streak remains intact, gaining spots to the Masters and PGA Championship. The win also puts him on the Ryder Cup radar as the Europeans seek to avenge their 2021 loss. Though far from the No. 1 spot, the win pushes him in the right direction.
"We always know we can do it, but sometimes you've got to see the proof," Rose said. "That does make me feel good."
Most importantly, this week in Monterey proved that Rose can still play on the biggest stages, and still play well. He needed an extra day to see it through, but Rose's bet on himself paid off.