On a trip last fall to Augusta National Golf Club, Larry Mize played the member tees for just the second time since he stunned Greg Norman in a playoff to win the 1987 Masters Tournament. It was a revelation, of sorts.
"It's such a great golf course, and from the member tees … boy, it's a lot of fun," he said in a telephone interview Tuesday from his home in Columbus, Georgia. "I love playing Augusta from the member tees. Anyone can play and enjoy it. It's still a challenge, but it's one I can handle."
And with that, he hinted at another revelation. Sixty-four years old and hampered by ongoing back problems, Mize said that the upcoming 87th Masters, which begins on April 6, will be his last as a competitor.
"Yes, this will be my last Masters. It's time," said Mize, who will be making his 40th start at Augusta. "I'm 64 and the golf course is getting longer, and I have found that I have not gotten longer as I get older. It is a young man's golf course, there's no doubt."
Eighty-seventh Masters. An improbable victory in 1987. There's some symmetry there.
Looking back on that 51st Masters, Mize was the third man, the unassuming underdog in a sudden-death playoff against Norman and two-time Masters winner Seve Ballesteros after the three men had tied at three-under 285. Ballesteros bogeyed the first extra hole, the par-4 10th, to be eliminated, and on the following hole, the long par-4 11th, Mize holed a bump-and-run chip shot from about 140 feet to stun Norman.
Mize, who as a teenager worked the leaderboard on the third hole, is the only Augusta native to win a green jacket.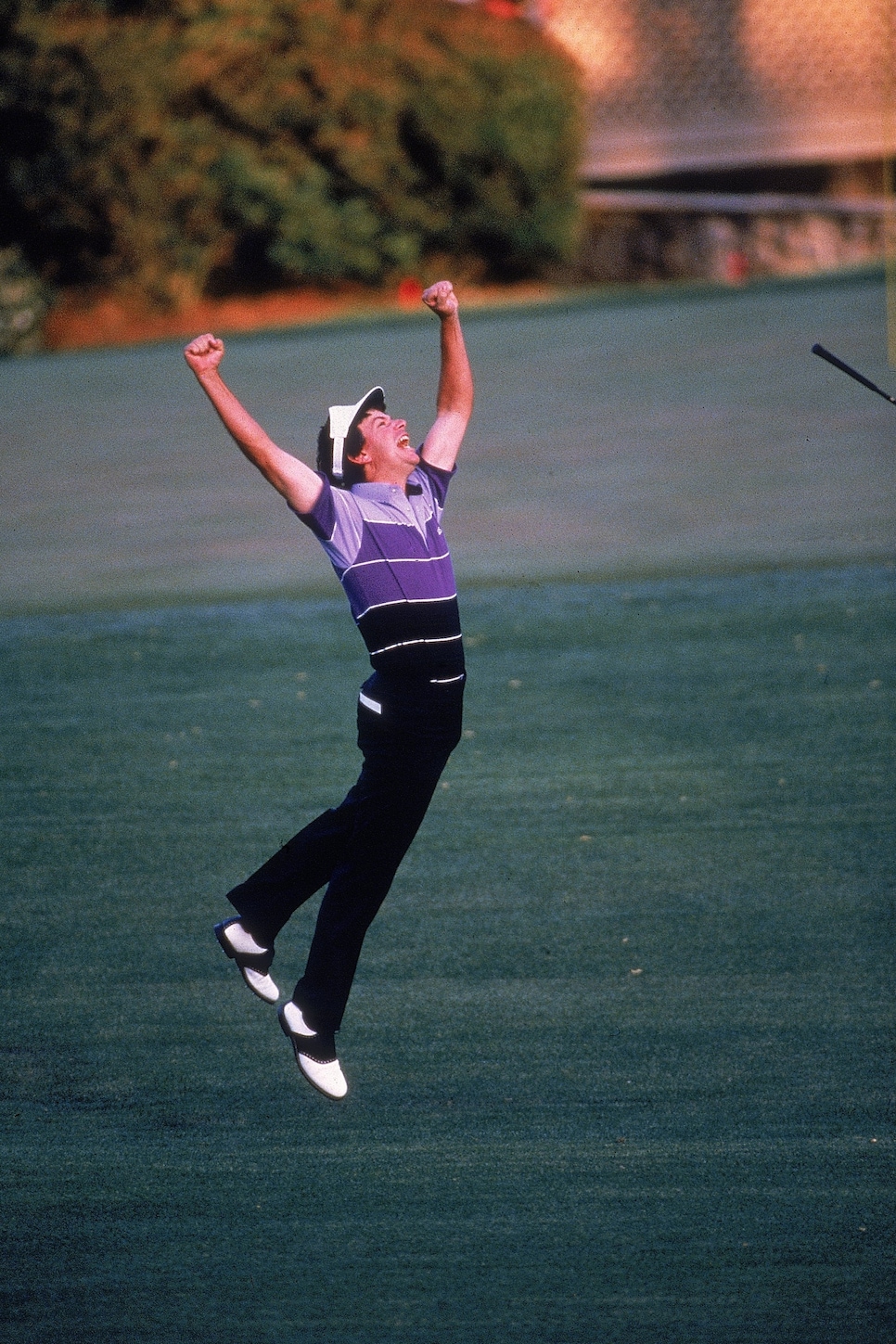 "I probably don't think about it as much as you think—or maybe as often as I should—but when someone brings it up, it's always fun to think about and talk about," Mize said. "It's been a tremendous blessing getting to go back to Augusta every April, plus all of the opportunities it has given me. It's just been amazing."
Since 2000, when he finished T-25, Mize has made the cut in the Masters just five more times, including his last in 2017 when he ended up in 52nd place. He shot a two-under 70 to open the 2020 Masters contested in November that year, but before that he hadn't broken par since he opened with a five-under 67 in 2009. He has completed 72 holes 20 times, with three top-10 finishes and 11 in the top 25.
The member tees at Augusta National measure less than 6,400 yards. When Mize played there in November, he made sure to glance back to the new teeing ground at the par-5 13th hole, which has been lengthened by 40 yards to 550 yards. That would make this year's Masters tees a robust 7,550 yards.
"It's what needed to be done," Mize said. "Augusta National has done a great job of making changes to keep up with technology. On some holes they're hitting clubs that we used to hit in the '80s, so you know they are on the right track."
Mize had hoped to make his season debut on the PGA Tour Champions at next week's Trophy Hassan II in Morocco, but his back has limited his practice regimen. He intends to play perhaps a handful of senior events this year, as, he said, "I ease my way out" of competitive golf. But he won't rush his return. His goal is very clear.
"My game's not ready. My back's not ready. But I think we have things figured out," the soft-spoken Mize said. "Golf plays a role in it [the injury] but I think we've figured that out, too. I'm working on getting healthy, so I'll be ready in April. After that, who knows? I'll just take it one event at a time."