Despite four majors and 24 PGA Tour wins, the incessant nitpicking and scrutiny of Rory McIlroy's game has arguably never been higher. His putting coach, eight-time PGA Tour winner Brad Faxon, has reached the point that he's ready to start pushing back on the negative narrative.
While appearing on Golf Channel's Golf Today show, Faxon had plenty to say regarding McIlroy and the fuss that revolves around him falling short in majors the last nine years.
"He didn't have a great putting couple of days but he had a great final round and a great putting week," Faxon said regarding McIlroy's Open performance. "And you know, when Rory McIlroy finishes fifth in a major, tied for sixth in a major, the world is going to end according to some of the media.
"The guy is a hell of a player. He hasn't finished out of the top 10 in a tournament it seems like the last seven events. He's played very well in majors except for the Masters this year."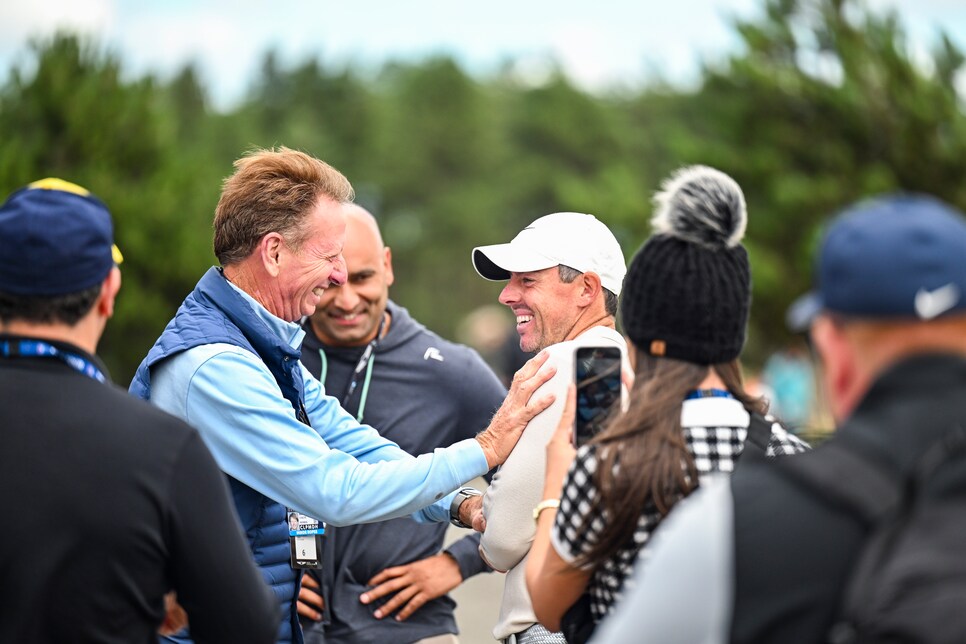 Keyur Khamar
Faxon's main point is that the consistency of McIlroy's strong showings is too often overlooked.
"It bugs me to no end, and what particularly bugs me, and I hope whoever posted this one is listening now, because when other instructors want to criticise Rory's stroke or Rory or potentially me, when they don't know anything about how a player thinks and what motivates them, what drives them, it's beyond reproach."
Faxon went into detail on the US Open at Los Angeles Country Club stating that McIlroy's performance should've been enough to win most majors and that sometimes a player just gets beat by another pro having a monumental week.
"He knows the history of golf well enough to know that his second-place score at the US Open LACC would have won a lot of other US Opens, maybe every other one except for Koepka's at Erin Hills, and the great play of Wyndham Clark, the chip shots that he made on the back nine to get up and down.
"Sometimes those things get stolen away from a player and Rory really didn't have to hang his head on anything there and this is going to make him come out even stronger and better in my opinion."
The golf year isn't over for McIlroy as the 34-year-old still has three significant events coming up on his calendar. After going 0-for-4 on 2023 majors, McIlroy had this to say at Royal Liverpool: "I think about trying to go and win a fourth FedEx Cup in a couple weeks' time, go try and win a fifth Race to Dubai, go and win a fifth Ryder Cup. I just keep looking forward."