If you can play your par 4s and par 5s well, it's fair to say you'll be in pretty good shape on the PGA Tour, especially at the Waste Management Phoenix Open this week.
At TPC Scottsdale, the par 5s are reachable, and there are only three of them. They're not just your best scoring opportunities, they're the essential ones. And with the winning score often flirting with 20-under, your'e going to need to make some headway on par 4s, too, especially the reachable 17th.
But how, exactly, do you do that? Motivated partly by selfish reasons – who doesn't want to play par 4s and 5s better? – that was the question that kept swirling in my mind ahead of the 2023 event. So, during their pre-tournament press conferences, that's what I asked Patrick Cantlay and Xander Schauffele, who led the tour in par-4 and par-5 scoring, respectively.
Here's what they said.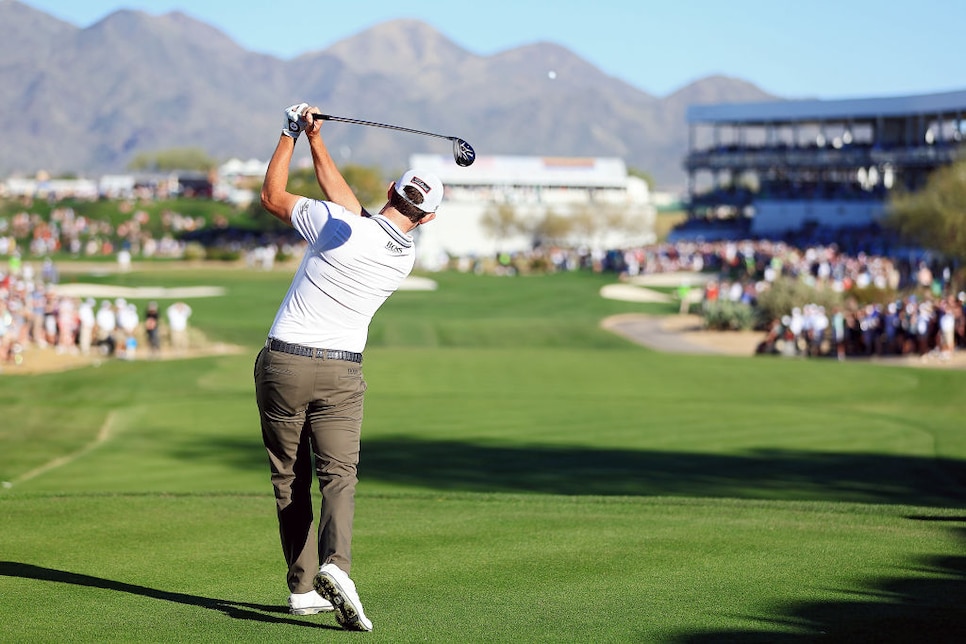 1. Pick a flank to attack off the tee
A lot of the critiques levelled towards golf nowadays is that it's devoid of all strategy; that players aren't working the angles on holes like they used to. Which is why I found it so interesting that both Schauffele and Cantlay talked about the importance of leaving themselves a good angle into the green.
"The fairway is obviously where everyone's eyes goes, but if you kind of frame a certain hole a certain way based on how you hit it, you can kind of give yourself a bigger advantage," Cantlay said. "There is a dominant side you can play to."
In practice, this means picking a side of the hole to attack down. Often, this will change depending where the pin is: if the pin is on the left side of the green, playing down the right-centre of the fairway will leave them green to work with. The opposite when the pin is on the left.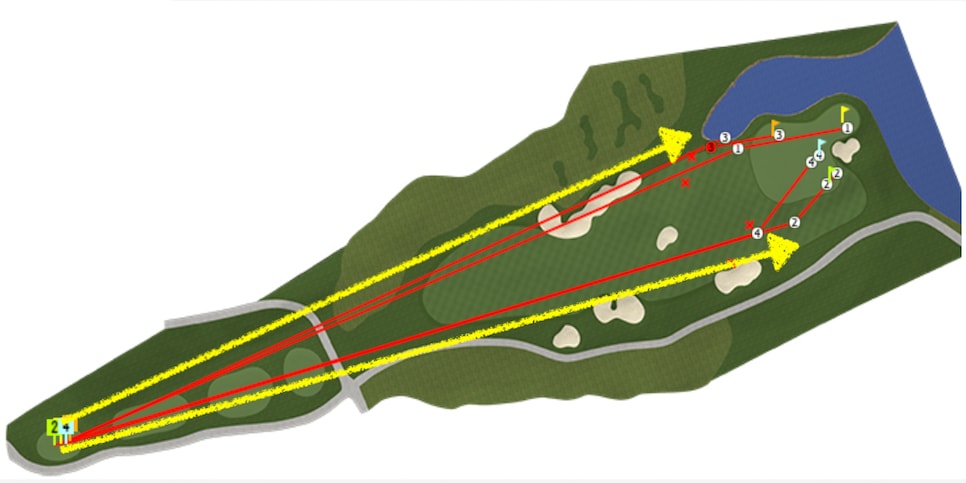 "I think most guys that kill the par 5s usually probably hit it farther than I do," Cantlay says. "Driving the ball into the fairway is huge, then it becomes doing a lot of the right prep work in practice rounds and really studying the individual hole locations."
2. Hit approaches towards 'general areas'
I found it interesting that both Schauffele and Cantlay use a specific strategy off the tee designed to help them access the pin more easily, only to then pump the brakes.
"For the most part I'd say I play to the fat part of the green," Schauffele says. "It just suits my eye most times. If the pin is left or right, I try and work it from the centre of the green to the hole."
Obviously, as Schauffele makes clear, he's not completely forsaking the pin, but he is proceeding with caution. The reason is simple: because his first priority isn't to make birdie, it's to get the putter in your hands, as often as possible.
"That gives me a lot of opportunities to putt," he says. "I make a two-putt from 40 feet on par-4s where guys may short-side themselves."
Which brings us to their final point…
3. Make your chipping look better than it is
Another way to think about Cantlay and Schauffele's approach-shot strategy is that they're trying to make their chipping look better than it is. The goal, they both say, is to avoid the short-side miss (which is when you miss the green on the side closer to the pin).
While being a little closer to the pin may sound good in theory, in practice it makes the shot harder. You've got less green to work with, and therefore less margin for error.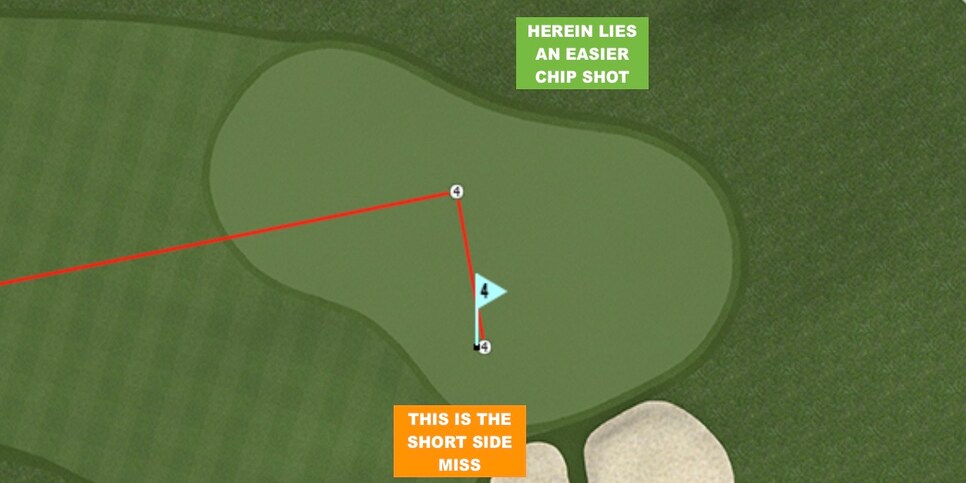 Here's an example from the eighth hole of Cantlay's final round at this event last year. He aims for the middle of the green, because if he accidentally misses short or left, he's got an easier chip. He'd need to miss a long way right to leave himself short-sided.
Ultimately, that's why aiming away from pins is so important. Because golf is a game of misses, and when you do that, you're making any prospective chip you may have a little easier.