Major winners Adam Scott and Collin Morikawa are the latest golf stars committed to join Tiger Woods and Rory McIlroy in playing virtual golf under Monday night lights starting next year.
Last summer, McIlroy and 15-time Major winner Woods announced TMRW Sports, a company focused on diversifying golf for the future. TMRW Sports created the TGL, which will launch in January 2024 as "a new tech-infused golf league" that has the support of the PGA Tour.
The team aspect of the TGL – which will see six squads of three PGA Tours competing against each other – was seen by many as a response to LIV Golf. The rival league has signed the likes of reigning Open champion Cameron Smith and multiple Major winners like Dustin Johnson, Phil Mickelson and Brooks Koepka to its 48-player roster. LIV players compete in teams and individual formats in 54-hole events.
McIlroy, Woods, Scott, Morikawa, Jon Rahm and Justin Thomas are among the stars TGL has signed up to play virtual golf during two-hour matches across 15 Monday nights next year that will be contest simultaneously to their play on the PGA and DP World Tour.
The TGL will see three-man teams squaring off on prime-time TV in America, and in front of some 2,000 fans at a purpose-built arena in Palm Beach Gardens, Florida. According to a Sports Business Journal report, a facility will be built on 10 leased acres at Palm Beach State College campus by CAA Icon, which develops state-of-the-art sports and entertainment venues.
All 15 TGL matches will be held at Palm Beach Gardens. It is understood TGL players will hit full swings into a simulator before using a physical, artificial golf green for short-game shots.
Scott, the 2013 Masters champion who was reportedly courted early by LIV, has said late last year the PGA Tour "suits me best" as he chasing an elusive second Major. The 14-time PGA Tour winner is now a member of PGA Tour's 2023 Player Advisory Committee (PAC).
Scott said Woods was a Major influence in signing with the TGL; he appreciated Woods' passionate comments about the divide in professional golf over the past year. The most recent of those remarks came at Woods' Hero tournament in the Bahamas in December. The 82-time PGA Tour winner said: "You want to compare yourself to [Ben] Hogan … [Jack] Nicklaus, you can't do that over there [LIV], but you can on this [PGA] Tour."
"We never saw much 'side-taking' from Tiger during his career. That's fair enough, he was a competitor, and he was interested in what he was doing," the 42-year-old Queenslander told Sports Illustrated. "Now, he's showing his feelings on things. Creating something like TGL with Rory is just another example of how he is having an impact on the game. Certainly when Tiger goes in on something, it's going to have an impact no matter what."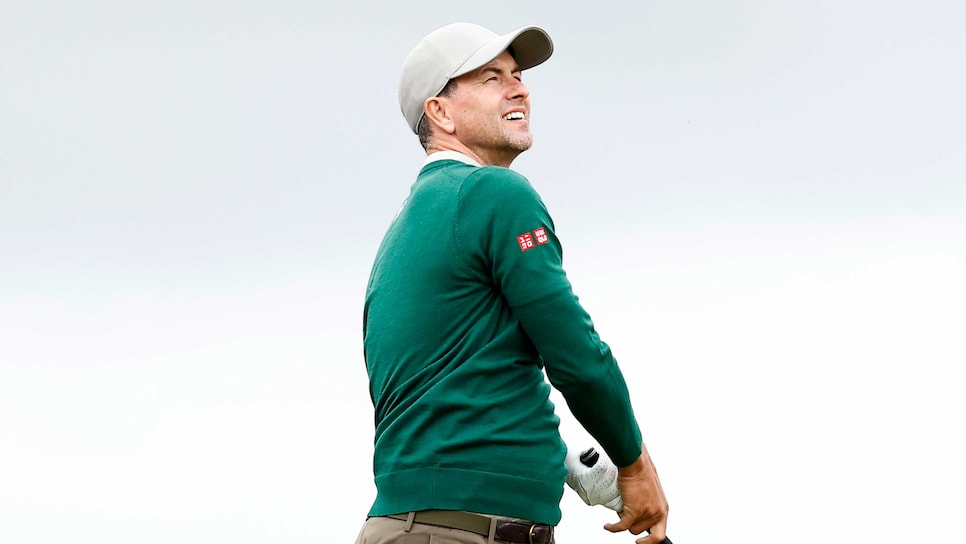 Scott also said TGL was exciting given Woods' ability to market new golf formats to wide audiences. "Tiger pushed golf to a standard that was never seen before, and guys are continuing to push forward. Now, in the position that he's in, for him to stand up and take a voice for the PGA Tour, I think that's really strong."
When contacted by Golf Digest on Tuesday, Morikawa, winner of the 2020 PGA Championship and 2021 Open Championship, said a combination of the big names already on board and the "progressive" nature of TGL were the biggest lures.
"I'm incredibly excited to join an all-star roster at TGL," he said. "It will be fun to be part of an innovative and progressive format that will help attract a new audience to golf."
The 25-year-old Morikawa also said the condensed window of the matches and the team aspect would help reach new audiences.
"During my amateur and collegiate golf career, I loved team play and the added energy it brought to my game – especially in match play. That has only been elevated with the opportunities I have had to represent the US in the Ryder Cup and Presidents Cup, and I am looking forward to being a part of a TGL team next year as well," he said.
"Beyond that, I think the design of TGL to provide sports fans the world's best in a weekly, primetime golf competition, from start-to-end in only two hours, will appeal to a broader spectrum of casual golf fans and introduce our sport to younger fans."