You can learn a lot about a person by what they dressed up as for Halloween as a child. Were they macabre monsters or friendly M&Ms? Did they go as Wednesday or Wonder Woman? Were they Teenage Mutant Ninja Turtles or just plain old mutants? These are formative choices that, in hindsight, can say a lot about the adult that made them. Take Brooks Koepka, for example.
Yesterday—Halloween 2023 for the spooky agnostics among us—the reigning Wanamaker Trophy holder shared a handful of his costumes from Halloweens past. Beyond the obvious awwdorability factor, together the trio of get-ups—a root 'em toot 'em cowboy, the red Power Ranger and a ninja—are exactly what you would expect from the grown-up Koepka we know and love:
True alpha stuff.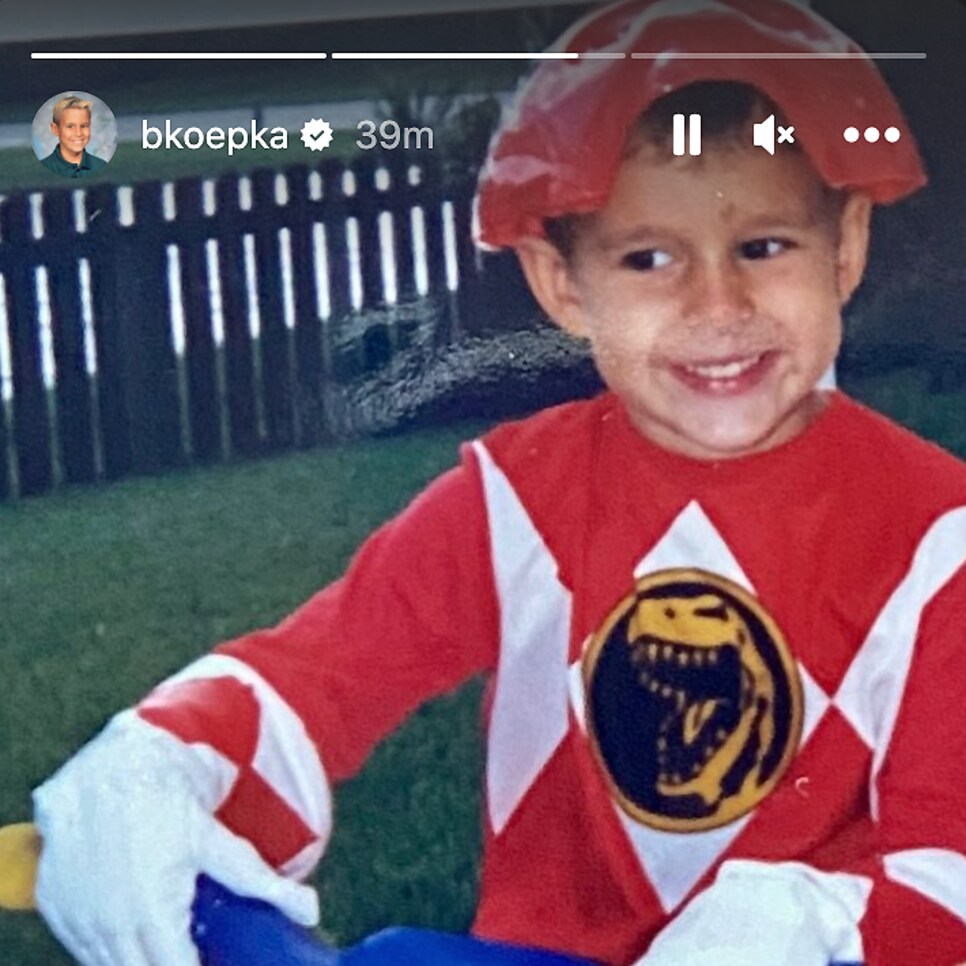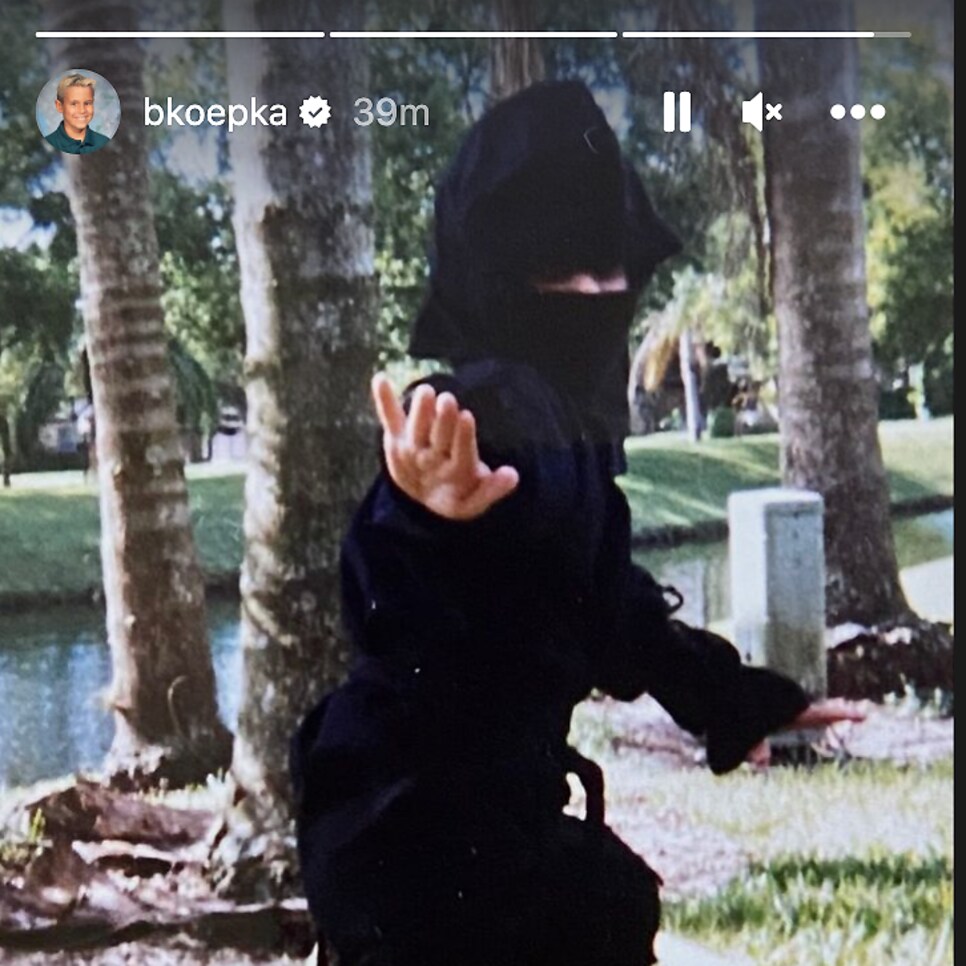 If you thought Koepka was going to be the nerdy, herbivore blue Power Ranger, then you clearly just crash landed on Earth. This dude was born to be the lone gunslinger—the silent assassin—and his performances in majors over the years prove it. So thanks to Brooks for sharing. Not every pro golfer has the guts to plaster their old costumes all over social media, but if we've learned one thing about Koepka, it's that he doesn't give a damn what anyone thinks.